How to GROW an Excited, Loyal Blog Audience Using Instagram [EP 40 The Blog Chronicles]
If you ever want to find Jenn Herman online, remember to spell her name with two N's.
Growing up in the 1980's with no shortage for the name Jennifer, Jenn became Jenn with two N's which has better distinguished her from all the other Jen's out there.
So keep that in mind.
Jenn started her blogging journey in 2013 with her first blog solely as a hobby and being on a free WordPress platform Jenn quickly realized that a free blog is not always the best option. She soon changed over from Jenn's Trends WordPress Dot Com to her own URL which she called – Jenn's Trends Dot Com.
Always having teaching and training skills, Jenn set out to break down the fears and misconceptions that first-time bloggers encounter when wanting to start a blog for the first time. Jenn targeted a senior management group and applied her skill to help them gain more confidence in blogging and social media marketing.
Jenn is a top-tier blogger and an expert on Instagram and social media marketing. On this episode of The Blog Chronicles, we will see how to understand Instagram as a community building tool and how versatile Instagram can be if you use it in the proper manner.
On this episode of The Blog Chronicles, we will also learn…
–Having a free WordPress website for your online business is not the best option.
–How Jenn started her blog to target a specific audience and how she encourages first-time bloggers to build confidence and overcome the hurdles and fears of blogging and social media.
–Important points on Instagram marketing that attracts only high-quality traffic.
–How to have fresh ideas on your blog posts every week.
–How blogging changed Jenn's life and turned her into a global social media expert with a worldwide audience following.
–How she loves writing and who she followed on social media to gain confidence and get started on her blog.
–How you can easily blog and have a daytime job.
–How consistency is imperative to successful blogging.
–How blogging can boost social media marketing.
–How Instagram encourages your online business.
–How to drive high-quality traffic to your blog.
–Why Instagram does not have clickable links that help to avoid JUNK TRAFFIC to your blog page.
–How posting colorful, creative images can boost your Instagram following and so much more we can learn from this very talented and trending blogger and social media expert Jenn Herman.
Be sure to be inspired by this episode of The Blog Chronicles and leave any questions or comments you may have in the comments box below.
Enjoy!
How to GROW an Excited, Loyal Blog Audience Using Instagram
 
Jenn Herman – Stop Guessing – Your Step-By-Step Guide To Creating A Social Media Strategy 
This all-inclusive book features everything you need to create your own social media strategy from start to finish. You'll learn how to prepare to write your strategy, what content goes into the strategy, and what you need to do to implement the strategy to set your business up for success online.
The strategy steps include determining your target audience, deciding which social media platforms to use, what types of content to post, how to create the best content for your business, how to write effective post captions, establishing an engagement strategy, information on which tools may help you be more efficient, how to manage your time for maximum results, and how to analyze your growth and progress.
If you want to get organized and strategic with your online marketing efforts and are looking for a cost-effective way to do this, this is the book for you!
Jenn Herman – The Ultimate Beginners Guide
A detailed overview of how to set up and use Instagram. Full of everything you want to know including Instagram lingo, how to edit images and videos, Instagram etiquette, and best practices. Now including instructions on how to use Instagram Direct Messaging!
Jenn Herman Interview Transcript
( For those who like to read.)
INTRODUCTION
Matthew Loomis: Hi Jenn.
Welcome to the Show!
Jenn Herman: Hey Matthew.
So good to be here. I'm excited!
Matthew Loomis: Yeah me too!
Can You Tell Us How You Got Started Blogging?
We're going to get into your personal journey as a blogger in the first part of this interview.
And we want to talk about Instagram and how bloggers can use Instagram to gain better traffic and even make sales.
First of all, let's start with your blogging journey. Jenn, you are currently blogging at Jenn's Trends Dot Com.
How long have you been blogging at this domain and can you talk about what the purpose of your website is all about?
Jenn Herman: Sure.
So it's Jenn's Trends like you said.
But it's Jenn with two N's. I was born in the 80's with about a bazillion other Jennifer's so I was always two N Jenn. So keep that in mind anytime you look for me on social media or when you spell my name for my website
Matthew Loomis: That's true.
Jennifer was a really popular name back then.
Jenn Herman: It literally was.
I mean there literally like five Jennifer's in every high school class, every elementary school class… Even now we have a small corporate office at my day job and we've got two Jennifer's there.
Everyone's name is Jennifer, it's ridiculous!
Jennifer is a feminine given name, a Cornish form of Guinevere/Gwenhwyfar adopted into the English language during the 20th century. "Jennifer" may mean "white enchantress" or "the fair one" (from Proto-Celtic *Windo-seibrā "white phantom").
I started this journey in 2013, I have been doing it for just over four years. So when I started it I was actually on a free WordPress Dot Com.
It was actually Jenn's Trends WordPress Dot Com.
Probably about six, seven, months in I did actually switch over and went into Jenn's Trends Dot Com and got my own URL.
So when I started it was very hobby based and I didn't have any expectations and I didn't want to invest any money in it so I used the free site.
I did learn a lot from that process of switching over. Even in those seven months, I had gained a significant amount of traffic and search ranking and things like that that it actually was a huge pain in the rear end to switch platforms and have to redirect traffic.
Up front, lesson learned – Invest in your own URL as soon as you get started it will save you a lot of hassle!!!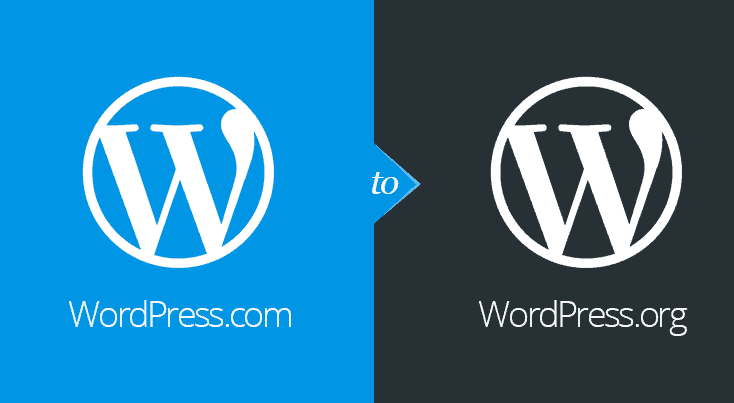 But yeah, that was a bit of a challenge!
I started my blog really because in my day job I was working on getting senior management, maybe you could define them as older men who did not understand social media.
I was trying to get them to embrace social media and of course, they had all these fears and negative connotations that everyone's going to smear us all over social media.
I was going through all these challenges and getting things set up and breaking down these barriers and fears. I've always been a teacher and trainer by nature. So for me, because I don't have "eight other million things" to do in my life, I figured I was going to start a blog.
You know, "why not?"
And it was purely for the purpose of sharing some of those experiences. If I could help another business owner or someone in similar shoes overcome their fears and challenges, then it would be a success.
And I had no business plan. I had no motivation for an end-state it was purely built as a hobby when I started.
From the Start of Your Blog, Jenn's Trends Did You Have Social Media In Mind?
Matthew Loomis: You knew you were going to focus on social media.
Is that correct?
Jenn Herman: Yes.
It was called Jenn's Trend's because it was trend's in social media management was how it was started.
What was new on social media and what was big? Obviously, things like Facebook and at the time Twitter was the big thing, not Instagram as much.
It was still kind of coming out of its infancy back then and what was trendy on LinkedIn back then isn't necessarily what it is now.
It was supposed to be what is "new" and "fresh" and keeping people up-to-date with things that were changing in the social media space.
I knew it was going to be social media focused. It was and still is very 101 level, it's very introductory content. It's meant for those people who are the small business owner who is trying to do it all.
It's those people who want to do social media but they're scared, they don't really know where to get started. All of my content is very how-to. It's very hand-holding type like, "let's get you started, let's get you over these hurdles."
And I say frequently, it's not a joke, I literally say "People graduate from my blog to other resources when they're ready to take that next step and get into deep-dive analytics and figure out Facebook ads and start talking about these high-level marketing tactics?"
"I'm not that person for them."
That's totally fine. That's not what my blog is about and they move on to better resources to serve those purposes when they need them.
Mine is definitely more of an entry-level 101 get your feet on the ground. Do the solid footing and run with that to get started.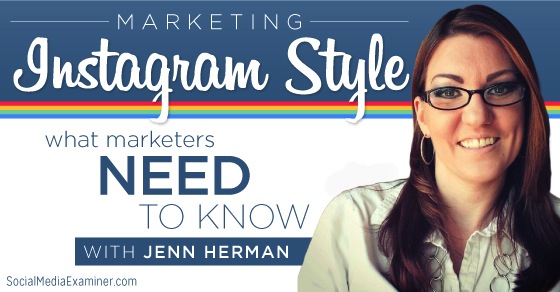 Matthew Loomis: That's interesting.
I'm the same thing.
Except I'm all about blogging and it's very entry-level beginner focused as well.
BUILD YOUR OWN BLOG DOT NET with MATTHEW "KABOOMIS" LOOMIS
Jenn Herman: Good.
Is Jenn's Trends Your Very First Blog?
Matthew Loomis: Was this your first website?
Or did you blog before?
Jenn Herman: First website. Yeah.
I had literally managed websites at my day job.
So I wasn't new to the whole necessarily concept of running a website or a blog. But it was my first go-around. I literally jumped in, right into the deep-end I guess you could say and I just got started with it.
I had been following bloggers and people like Melanie Duncan,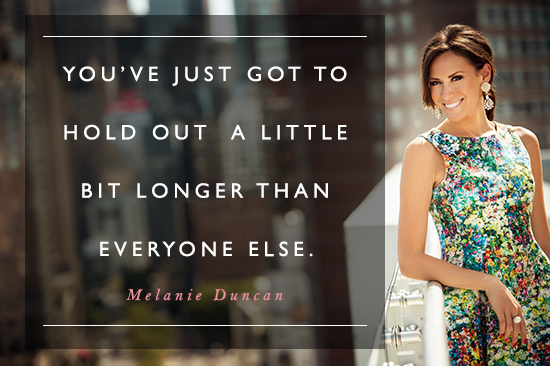 Amy Porterfield, and
Mari Smith

Doing their webinars and reading their blogs and following a bunch of other bloggers. I had an understanding of what I wanted. I knew I could do it, I'm a writer by trade.
I like to write and I would rather read than watching a video, so blogging was an easy fit for me in that capacity.
Matthew Loomis: Were you a social media marketing manager.
In the corporate world?
Jenn Herman: At the time I wasn't technically that kind of title.
But it was kind of falling into my wheelhouse because it was new at our company.
At this point, I am still with the company. I've been with the company for seven years and now I am the director of marketing for the company.
So it is definitely a function of what I do. But at the time we did a leadership program so I was doing all the design and training development and curriculum development and workshop-type development things.
I always joke at my day job, the director of "making things pretty." So anything communications wise and that sort of stuff was what I did and so marketing was a natural fit for me to take on at the company.
It was something that I was doing, but it was not like I was managing accounts or pages that had hundreds of thousands of followers, I was starting everything from scratch and a couple of hundred followers.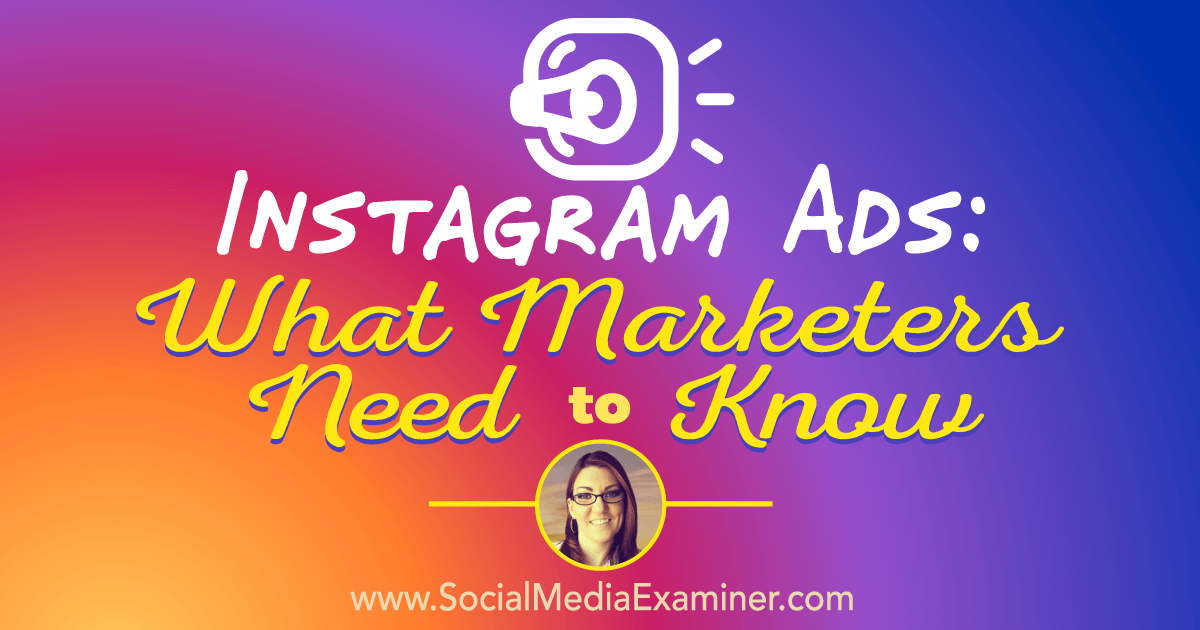 Matthew Loomis: Oh. Okay.
This is great!
I didn't realize that you were still working a day job with this company.
Jenn Herman: Yep.
Like I said, "I got eight million things to do every day I gotta keep myself busy!"
Matthew Loomis: Well that's great because a lot of my listeners are still working day jobs as well.
They are wondering "Well how do I fit blogging into my busy life?"
Jenn Herman: It can be a challenge.
But it has to be a commitment.
I always say, "My blog is my business." And I treat it like a business.
If it means I have to stay up until 11 O'Clock at night?   It means I do. If it means I have to eat my dinner hovered over my keyboard? I do.
I have a commitment to that blog and that is why my blog is successful and grown and been given the awards it's been given.
It's because I treat it like a business. If you treat it like a hobby? Then it will be, "Ahhhh, I posted last week I'm good, I'll post next week." Oh well, it's been another week and then next thing you're not posting regularly.
I have a commitment to my audience that I post on a consistent basis.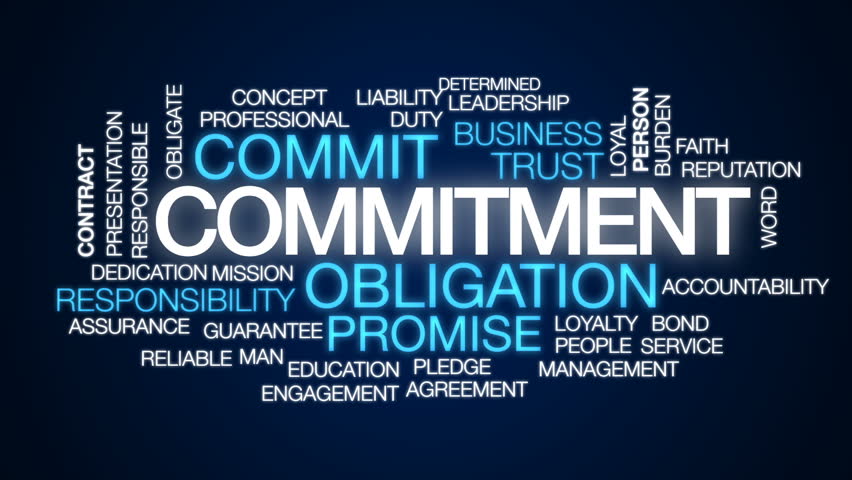 I mean barring unusual circumstances, that post goes out every single week without question.
Matthew Loomis: That's fantastic!
I noticed on your website that you're doing some speaking.
Are you doing any social media consulting outside of your corporate position?
Jenn Herman: Yeah. I do.
So I don't do social media management. I don't do any management for any clients.
But I do social media consultations and I do social media strategy development. So I actually work with clients one-on-one to help them devise their own social media strategy.
Whether its one platform or multiple platforms. I help them with all the major platforms. I do consultations or I do one-hour consultations or batches where we have clients that call monthly. I have some clients that call me quarterly or technically I call them, I guess.
But that we have that regular occurrence, and it's a chance to check in and talk strategically about what they're doing, what's working and what they need to tweak. I absolutely do the other consultations and strategy development and those other sorts of things as well.
I love that! Those are the calls that I get off the call and I'm like, " That was amazing like I just love my clients." I love talking social media and I just love spending that time with them, it's really fun for me.
Matthew Loomis: That's fantastic Jenn!
Are you using content marketing to find leads for your social media consulting business?
Jenn Herman: All of my marketing is pretty much my blog and social media.
I literally don't do any outbound. Everything I do comes to me, I don't source out new clients. I don't ask for new clients.
I ask the universe for new clients, I'm like, "Mamma needs some money!" But in the same turn, they come to me.
People read my blog.
There are people who have been reading my blog for two years and then all of a sudden send me an email. They're like, "I've been reading your blog forever and I really need your help." I'm like, never met this person, never heard their name, I have no idea who they are but they have been reading me religiously for two years and now they're ready for help.

So sometimes it takes longer. Sometimes they read two or three posts… "This is the girl that I need to work with." The great thing is, every single one of my clients that's come to me that I work with, I love.
Because they know who I am before they even talk to me. They know me from my blog they know me from my voice. They know my style they know exactly what they're going to get from me.
They are my ideal client.
They want to work with me and they're similar personalities. We are drawn to each other in similar ways because my blog is so open and honest and that person.
The moment we first pick up the phone I am best friends with almost all of my clients. It's a great relationship and it's all because of that foundation on my blog.
How Does Your Blog Benefit Your Online Business?
Matthew Loomis: That's good stuff.
So how does your blog help you find speaking opportunities?
Jenn Herman: Well, again a lot of it comes down to being a prove source.
As a leading expert, I actually am the worlds forefront blogger on Instagram marketing so I typically speak on Instagram.
I have spoken on other topics but I'm typically invited to speak on Instagram because that's where I'm a forefront leading expert.
And so because my blog is what gets out there that's what gets the traffic. that's what people find when they're searching for things and I've had leading organizations find me through Google search looking for experts and they end up on my blog read my posts and go, "Yeah, she knows what she's talking about."
And then they'll reach out to me to speak at that point.
Matthew Loomis: That's fantastic Jenn.
Thanks for sharing your blogging story with us!
I think you're a great example for people. Especially those that are still working full-time. Even if they want to one day work for themselves, I still think you are a great example that, "Yes you can do both at the same time!"
Jenn Herman: You absolutely can!
And there's nothing to say…. You know, I tell myself sometimes, I'm like, "Wow it's been four years and this is all I've achieved?"
Other days I'm like, "It's only been four years and I've achieved all of this!"
Your definition of success is your own definition.
And you may write your blog and work a full-time job for six-years, ten-years. You might after one year only be able to quit your job and focus on a business full-time, thanks to your blog.
Everyone's going to be at their own pace and it's really important to focus on what works what works for you.
I know for me, I had full intentions of going hardcore into my personal business and through my blog and my website and consulting, and I got pregnant and I had a baby.
I mean, that put my whole business track onto a whole different plan because, now, I'm highly distracted and I was like, "I ain't leaving no full-time job now that I got me a baby!" Like, "I need that bill to be paid!"
So, you know, everyone has their own pace and their own challenges and their own circumstances. The blog will always be there if you build it right and you have that audience. It's yours to fall back on and move forward with when the timings right.
Blogging Changes Lives!
Matthew Loomis: That's awesome!
Jenn, before we go onto Instagram let me ask you this.
How has blogging changed your life?
Jenn Herman: How hasn't it!
To be completely honest, it's shocked me, thanks to my blog!
Before I started my blog, I never wanted to speak on a stage, I didn't want to be in any way considered a global expert in anything.
This was never a capacity I had ever thought about.
Now I am. My name is literally known around the world. That in itself is mind-blowing but it's those connections that I've made. I connect social media to my blog because I use social media as part of my blogging platform.
I share my blog on social media and the connections that I've made, the people who I've met, the opportunities that I've been given, friends and great relationships and networks.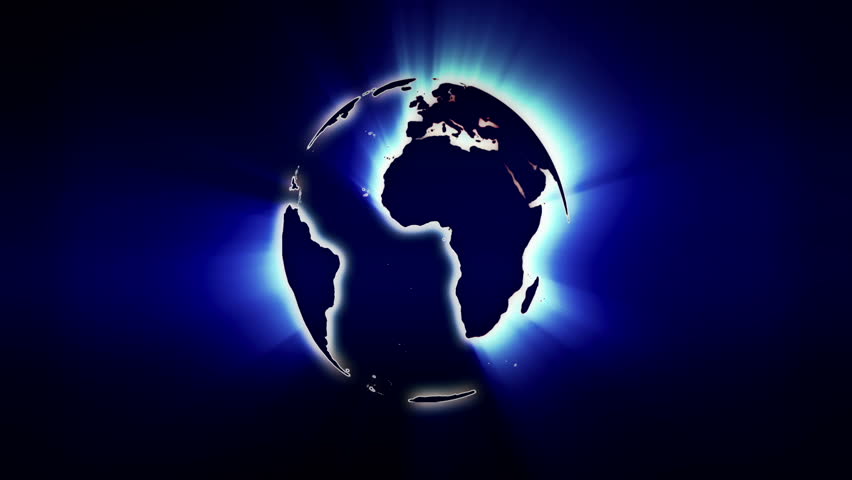 I know people around the world and I have amazing opportunities as a result, and these are all thanks to the platform that I have built on my blog.
So honestly, I can't tell you how it hasn't changed my life in some way.
Matthew Loomis: Sounds like it's fantastic!
No regrets right?
Jenn Herman: Not one!
Matthew Loomis: It doesn't sound like it.
Jenn Herman: Except, I should have started with my own URL right away.
Other than that I don't know.
Matthew Loomis: Ah… That's the big key right there.
Jenn Herman: Yes.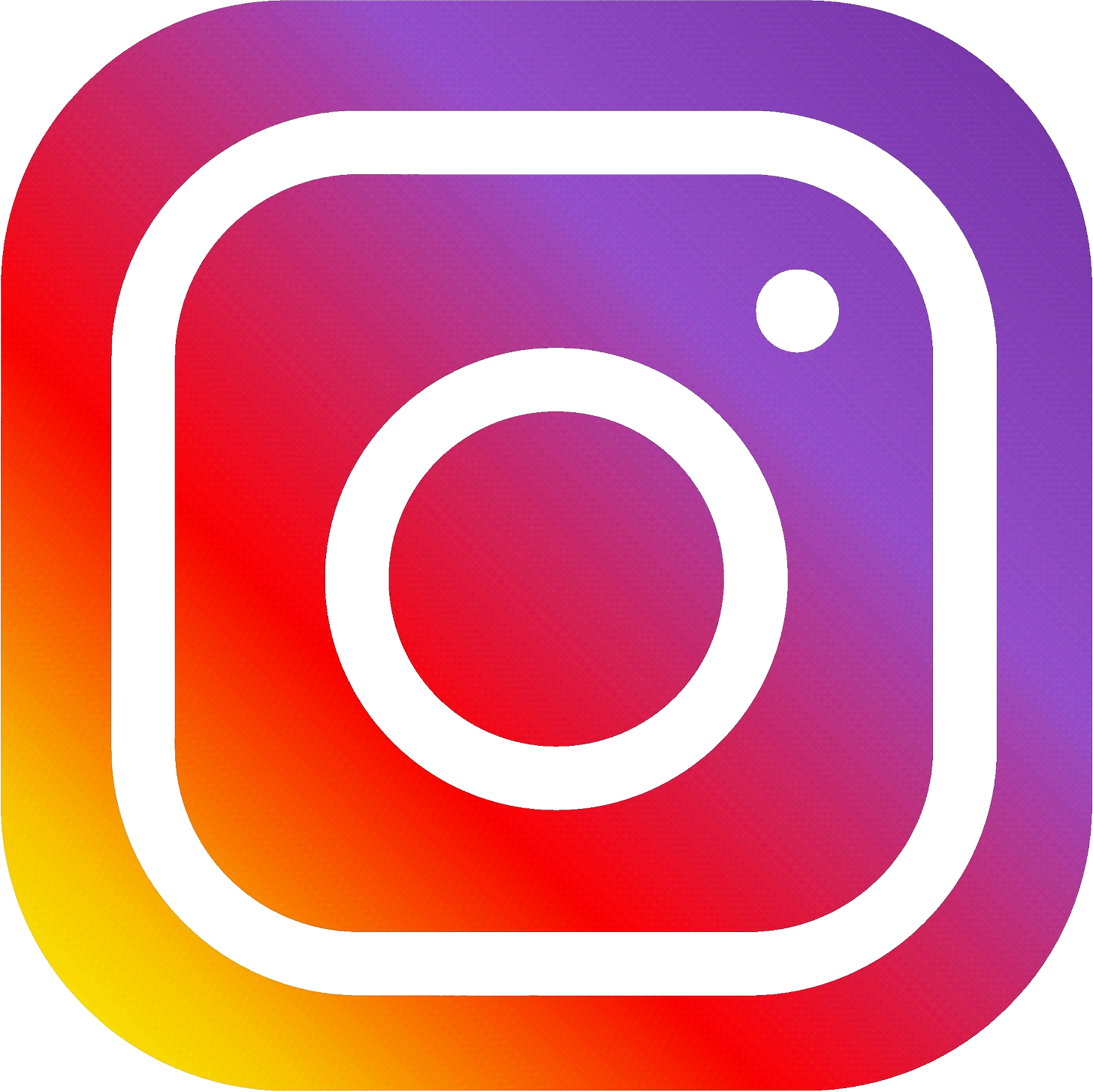 How Does Instagram Encourage Your Online Business?
Matthew Loomis: Jenn, let's move onto Instagram.
Because this is really your expertise.
I read your book. It's called The Ultimate Beginners Guide To Instagram.
Jenn Herman – A Beginners Guide To Instagram
A detailed overview of how to set up and use Instagram. Full of everything you want to know including Instagram lingo, how to edit images and videos, Instagram etiquette, and best practices. Now including instructions on how to use Instagram Direct Messaging!
Which is available on Amazon and there is a link to your book in The Show Notes.
You are a big fan of using Instagram for business, let's start with why.
Why Should Bloggers Use Instagram to Promote Their Website?
Jenn Herman: Because.
INSTAGRAM IS AMAZING! 
Ummm…I could go on for six hours so I'll keep it short.
Honestly, there are 700 million users, right now on Instagram and that number is growing exponentially at unprecedented rates. Unlike any other platform.
It is the place where people are and they're there for fun. They're there for education. They're there for a lot of reasons that is great to be able to promote your blog.
The reason I love it as a blogger is that I get to drive the highest quality traffic every week to my blog.
I have to explain this, most people don't like Instagram because it only has one clickable link in the bio. And they're like, "This sucks I can't post links in my posts."
You're right. You can't. And you know what? That's amazing because on Twitter you get JUNK TRAFFIC. People click on your link by accident, they were scrolling and they kind of thumb stumped by accident on your link or on LinkedIn they didn't scroll far enough.
Or they accidentally clicked and the same thing on Facebook. You get a lot of junk traffic or people see something and they think that's what they want, but it really not and they end up there and they bounce off because it's not what they wanted.
On Instagram, you have to be very creative. You post a notification that your blog post is out. I do this every week when I have a new blog post. I post the photo from the blog post, the actual photo of the blog image. Then I put a caption and I say, "A new blog post is live."
I put a teaser about what is in that blog post. Why do they care to read it? The title's already in the photo, but now I'm telling them what's in the content.
Then in big giant capital letters, I say, "CLICK ON THE LINK IN MY BIO." And that link goes to my blog page. Not my homepage. Not my services page.
My blog page!
Where my most recent blog is at the top of that page, as well as all my other blog posts.
So what ends up happening, they go they see the photo, they read the caption, then click on my profile, then click on the link. Now they're on my website.
Do you think anybody who took those four or five steps is going to jump off of that blog because they got there by accident? Uh-uh…they're there because they care.
They actually took the initiative to get there, which is why the bounce rate from Instagram is virtually zero.
So you may not get as much traffic from Instagram as you do from other platforms, but it is seriously the highest quality traffic you can generate.
And that's for any business, not just blogging. But obviously, for bloggers, that's what we're talking about. And that's how I use it every single week I drive traffic.
Some weeks it's thirty-eight. Some weeks it's sixty-two. Some weeks it might be a hundred, it all just depends on the blog post and the traffic and when I posted it. There are different factors, but I'm driving traffic every single week to my blog from Instagram.
Those are people who are my die-hard followers that, maybe they forgot to check their email and didn't get the email notification that my blog posts come out. Or they're like, "Oh, that blog post title looks really interesting I want to go check that one out."
I get new followers who don't realize I'm a blogger, they just follow me on Instagram because I'm talking social media stuff. Then they're like, "Oh she's got this blog as well." Now they're signing up for my blog, now they're in my sales funnel.
So it's absolutely rewarding as a tool for bloggers.
You have to put the time a strategy behind it to get it to be successful.
Matthew Loomis: That is a great point.
Because it's not as easy to get to your website, the traffic is higher quality.
Jenn Herman: Yep. Absolutely!
And that's why I love it.
Matthew Loomis: What are some of the ways that a blogger can use Instagram to get traffic?
(You just shared that with us, but are there any other ways?)
Jenn Herman: Yeah.
On top of that though.
You have to understand Instagram as a community building tool.
And as a blogger, if you're using your blog to connect with people and share information and develop loyal readers and have that community. That loyalty to your readers? Instagram is the obvious support system for that.
Because the people on Instagram are so engaged and it's a huge community building tool. It's probably…I mean you can make an argument for any platform including Snapchat and Twitter if you want to. But my personal experience?
The level of engagement and community building is exceptional on Instagram.
People are more engaged there. They are more likely to leave comments. I really have friends that I consider really good friends.
Like when I'm having a bad day, there are people I call and we met on Instagram three years ago. We've never known each other before and now these are some of my best friends in the world.
So the community aspect of Instagram allows you to foster that relationship with your audience that allows you to promote your blog which allows you to further build your community.
I use my blog to educate people but I love the community. I love the people. I love that people email me and leave comments and I get to learn about their lives and their challenges and help them.
Instagram is exactly the same thing it's just another platform. That ties into driving traffic and that sort of thing because if you're building your community on Instagram then you can send them to your blog.
If they love you on Instagram they will most likely love your blog post, they going to want to see what you're talking about. Whether you're a craft blogger or whether you're a food blogger. Whether you're a social media blogger or whether you're an anything blogger?
If you have a community that loves you on Instagram, they are going to want to know what you are talking about on your blog.
How Versatile is Instagram in Any Niche?
Matthew Loomis: You just listed several blog niches.
Now, are you saying that any or all blog niches can use Instagram or are there a few niches that don't work well with Instagram?
Jenn Herman: So here's the thing.
And I say this across the board.
Any business, any blogger can use Instagram.
That doesn't mean everybody should.
There are people out there that you would think would never be successful on Instagram. The TSA is highly successful on Instagram believe it or not.
There is a medical examiner who posts literal autopsy photos on Instagram.
Hugely successful!
Is it gory and disgusting? Absolutely, but it's highly educational!
Nearly half a million people follow Nicole Angemi on Instagram
She uses it to talk about real medical issues and real societal challenges and education and information. She is highly successful.
Anybody can use Instagram if you use it in the right way and you understand how the platform works.
So I would never say that there is a niche or a blogging type topic that would not do well. But that being said, you have to know what you're going to do to promote your content. You have to strategic and you have to think about a content strategy.
You can't just be like, "Oh I'm going to blog I'm going to have Instagram." Instagram is very visual and not everything translates to visual content.
For example, I'm a social media blogger, how many times can I…I mean, like what do I do? I sit at a desk all day and type on a keyboard. This is not exciting. I'm not creating beautiful masterpieces of food, right?
So you have to get creative.
Even where it is where you are taking a beautiful sunset photo. I would use this example, you could post a photo of a beautiful sunset and just say, "HAPPY FRIDAY EVERYONE!" "It's been a busy crazy week, I have been swamped with projects, but I'm so excited for you to read next weeks blog post, I really think it's going to tie in with the projects we've been talking about." "HAVE A GREAT WEEKEND!"
So you have a sunset photo that seems irrelevant, but you make the caption still related to your audience and your purpose and your business and your blog etc…Then it all ties together

.
So you just have to get smart about where you find the content and how you create it.
Matthew Loomis: Jenn, I read somewhere a few years ago.
That the photos that get the most engagement on Instagram, are the ones that use no filter at all.
And then I read in your book that the photos with the most vivid colors are the photos that get the most response. Did something change over time or why do you think bright colors are so important?
Jenn Herman: Well, and here's the thing.
It's probably even changed since I wrote that book.
It's always changing. Instagram what it was four years ago is not what it is now and not what it was two years ago.
It's constantly evolving!
What tends to stay true throughout the years is photos with faces get better engagement because people like to connect with people.
It doesn't necessarily have to be your face. It doesn't have to be a selfie. Even if there is a person in the photo, so if you're a fashion blogger don't just have clothes on you with your face cropped out. Have you in the photo or have the model but put them in an organic space.
Have them out in a field of flowers, not just sitting in your bedroom in front of the hall mirror or something like that.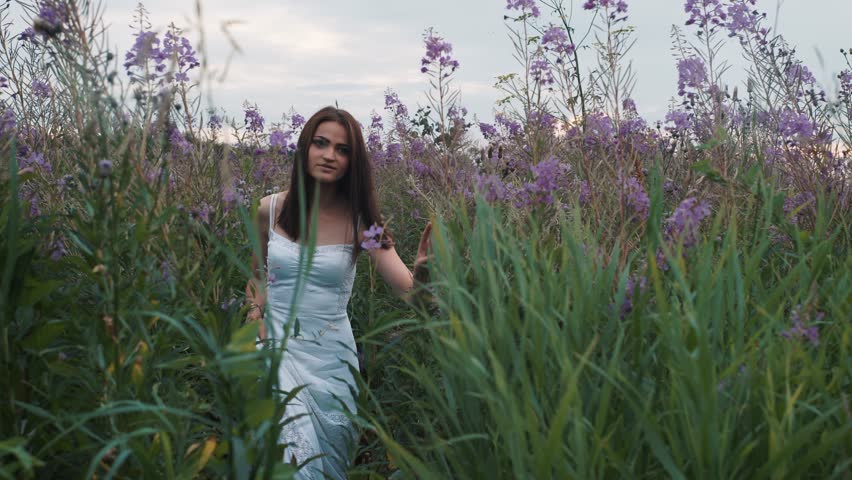 Get creative. But when you have people, they tend to perform better. The colour blue tends to perform the best.
I don't know why, but that's tried and true across the board that's typically twenty or thirty percent higher engagement when you use the color blue. But not always true.
Some people get better engagement with a different color palette depending on your brand and your audience.
Yes, bright colors did perform the best. People like that high contrast high saturated color scheme on Instagram. Right now it's honestly shifted to a very muted very whitewashed what tends to be, quote, the prettiest and the most engaging content.
The problem with that is now everybody is doing it and it's getting really old and really tired. But it's because it's pretty and it's trendy and everybody likes it so everybody's doing it.
Everything's pastels and white and high brightness levels and all this sort of stuff. So it always changes, it's kind of always in flux, but no matter what even if it's a twenty or thirty percent increase and engagement is important to you.
It's only important if it actually works.
And even if it worked for sixty percent of people, doesn't mean it's going to work for you.
You need to know what your audience wants and you need to know what works for you and your brands. Some brands like that high contrast deep saturated colors and that works well.
Some people like a beautiful vintage muted tone. Great! If that's what works, run with it. You may want to do all your shots in the middle of daylight, you know gorgeous bright shots. You might be a night-time photographer. If you're at a nightclub, you're not going to have photos in the middle of the day, right?
So you've got to think about what your audience wants, what you're promoting and all that sort of space. So it's all about experimentation and seeing what works across the board.
Jenn's Email Newsletter 
Matthew Loomis: Jenn, you have an email newsletter, right?
Jenn Herman: I do.
If you sign up at

Jenn's Trends Dot Com,

you can sign up on the front page or anywhere else on the website. Then every week I send out an email newsletter to support that blog post.
Matthew Loomis: That's good to know.
I wanted people to know that because you're probably a good source of information when it comes to knowing about these trend's that you're talking about and how Instagram changes over time.
Jenn Herman: Yeah.
When things change I always blog about them so they always go to my blog post.
I also have a membership community called Jenn's Friends, which is exclusive to Instagram Marketing.
Everything You Need to Run Effective Instagram Ads!
And that's where whenever news updates pop out, whenever these things happen, we always talk about it with Jenn's Friends.
I do training videos every month and I talk very strategically about a lot of these sorts of things. So because Instagram is my home and where I love to be in social media, I definitely love to make sure that people have that knowledge of what's now working and how things are evolving and changing.
I always joke when I record a podcast, I'm like "That's what it is today!" But like literally within the next week Instagram will change something and I'm like, "I told you it changes that fast, you never know!"
Matthew Loomis: Right. That excellent. That's good to know.
And of course, that's the case with most of the platforms.
But especially it sounds like even Instagram is even more so.
Jenn Herman: Absolutely!
And I think because they're owned by Facebook and they have that power to do things quickly and effectively, they're not a start-up company trying to figure out how to add a team or eighty more employees to make a new process roll out.
Facebook just says, "This is what's going to happen." And all of a sudden it's been rolled out.
They've got a huge resource behind them with that, so when they want to do something it happens pretty quickly.
What Is the Best Way To Incorporate Hashtags Into Your Best Social Media?
Matthew Loomis: Alright.
Jenn, let's talk a little bit about hashtags.
Hashtags are very effective on Instagram. Some platforms like Facebook are not so great.
In your book, you list some different things that make hashtags effective for the people who are posting them and then become useful for the followers.
Can you tell us what makes a good hashtag?
Jenn Herman: I have to say I actually hate hashtags!
Until Instagram, I did not use hashtags.
I still don't use them on any other platform and don't even use them on Twitter. Like, I just don't use hashtags. They are really just annoying to me.
But in the world of Instagram, you cannot ignore the hashtag.
It's kind of the secret sauce to success. And the reason why is that they allow you to get in front of new audiences. It allows you to get your content seen by new people.
Again you have to be very strategic about it and I think in the book that you're referring to I may have said five to ten hashtags. Now I recommend about twenty hashtags per post.
You can use up to thirty, don't go over thirty or your post will not actually post, so you can't go over thirty. I recommend about twenty. The reason why is it doesn't look spammy. Everyone's like, I'm not going to use that many hashtags that looks like I'm spamming!"
I'm like, "It's Instagram, everybody's doing it!!!"
Like it's not unexpected it's totally fine. So that's not a reason to stop if you get an opportunity to get in front of that many more people, why wouldn't you use it? Like why would you only use five if you could use thirty?
My best strategy recommendation is you want to pick about four to five really popular hashtags. Again, every hashtag though should be related to your content. So if you're a food blogger all your hashtags should be related to your content, whether it's food in general, that specific dish.
Whether it's organic or whether it's farm-to-table or any of those types of things you want it to be specifically related to your content.
So pick four to five hashtags that are very popular, we're talking like in the millions of posts because those get you the initial burst of activity. That gets you the initial high reaction.
Then you want to pick about five or six hashtags that are moderately popular. These are a little bit more targeted a little closer to your niche. This is where you might get into that organic food or you might get into that mommy blogger type hashtag or something like that.
They're a little bit more narrow and focused. They maybe have tens to hundreds of thousands of photos associated with them.
Then you want to pick your super specifics. These are your niche specific hashtags. So you want three to five niche specific where it's exactly what you do.
If you're an organic raw food blogger? That's your hashtag.
Whatever your brand name is, so I'm hashtag Jenn's Trends and I'm hashtag Learn From Jenn. Those are my branded hashtags.
So those go on all of my posts. You really want to have those niche specific ones and then your personal branded ones And the reason why is again, those popular ones get you that initial burst of activity. Those moderately popular keep your content alive for hours if not days, usually hours.
And so it keeps your content active for a period of time. Those niche specific ones, are the ones where you get found. That's your target audience.
So what Instagram does through algorithms and fancy analysis and everything, when they look at your post and go, oh the moment this person posted they got a great burst of activity and it stayed active for like three days.
Well, l that's good they create good content that continued to be of great value to their audience.
We want that content to get more exposure. So in those niche specific, in those highly targeted ones where you know people are going to look for you and find you. All of a sudden you rank as a top-nine post because you had that long-enduring engagement.
So when you go to Instagram and you search hashtags you always see nine posts at the very top and those are the top nine. Beneath that everything is chronological, but those top nine could be a week old, a day old, two weeks old, whatever Instagram determines is the best performing content.
And if you can own and dominate those top nine of those target hashtags, your audience is going to find you. Again you have to think about what your audience is searching for.
So for example, I could use the hashtag social media marketing, but is my audience really looking for that?
I am looking for people who are looking for Instagram training. I am looking for people who are looking for Instagram marketing.
I want them to find me in those niche specific hashtags, not just something general. If you are a local blogger, if you talk about your specific geographical area, then you want to use those local hashtags, because people are probably looking for restaurants in whatever cities.
So let's say in San Diego, I would look for hashtag San Diego restaurant. I want to find restaurants that are near me when I'm visiting a city. So use those hashtags in your collection because that's what people are going to be searching for and therefore find your content.
Matthew Loomis: It doesn't sound like you're a big fan of these general hashtags that you see a lot of like Monday's pick…
Or Insta-Awesome…
Jenn Herman: Oh my, No!
No!
And the reason why is that they are usually spam. The people who follow those hashtags and engage with you are purely spam. You're not going to get quality people looking at those photos.
And the content that's out there is just so ridiculous that you really don't need to be associated with that.
But I mean there are some that are worthwhile, in the sense that they may actually be related to your content and whatnot.
But yeah, you know, Pic for Pic or Follow for Follow and you know Insta Pic.
Things like Outfit For The Day or OOTD. Those work, because if you're a fashion blogger and you're literally talking about your outfit, then you're going to need hashtags like OOTD because that's your outfit for the day.
But that's relevant it's not just being like, Girlboss. Well, yeah great, you're going to get a lot of engagement for using hashtag Girlboss, because technically if you want to put yourself in that category.
But what does that have to do with your content?
It's better to be…And yes, again you may use hashtag Girlboss, you may get a bunch more likes. You may get a bunch more engagements.
Is it really serving you anything of value?
There's going to be spam accounts liking your content.
If you're using the right other popular hashtags that are still brand and niche specific, using those highly generalized ones is not going to make any impact on your strategic value. So you're better off just staying off of them and just letting the trolls hang out over there.
What Do You See In The Future For Instagram?
Matthew Loomis: Jenn, as we wind down this podcast.
I want to ask you as someone who studies Instagram closely.
What changes do you see coming down the road that you think Instagram will make in the future that will make it a better platform?
Jenn Herman: Oh my.
I could go on for hours again.
So here's the thing, Instagram has really done a lot in the last year to really boost capabilities for marketers.
And bloggers are marketers, we're marketing ourselves as bloggers. We're marketing our content, we are trying to get our information out there.
The business profiles that are now available on Instagram are amazing.
I am obsessed with business profiles. I think that everyone should be a business profile because you get In-App Analytics so you can see how your content is performing.
And you know what's working and what's not working.
And you can figure out why. You know who your audience is. You know whether they are male or female, geographically where are they.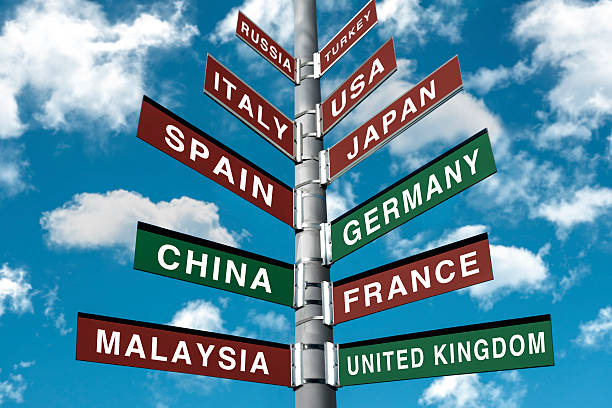 You know when they are actively engaging with your content if you don't know that inherently. Which if you spend time on Instagram you figure that out.
You have analytics that tells you Tuesday at 9:00 a.m is your best engagement time. So there is so much that you get from being a business profile, including contact information.
You can set up that they email you, so if someone has a question they can hit that email button that opens up their email on their phone and they're literally typing you an email two seconds later.
I mean you talk about easy communication with your audience.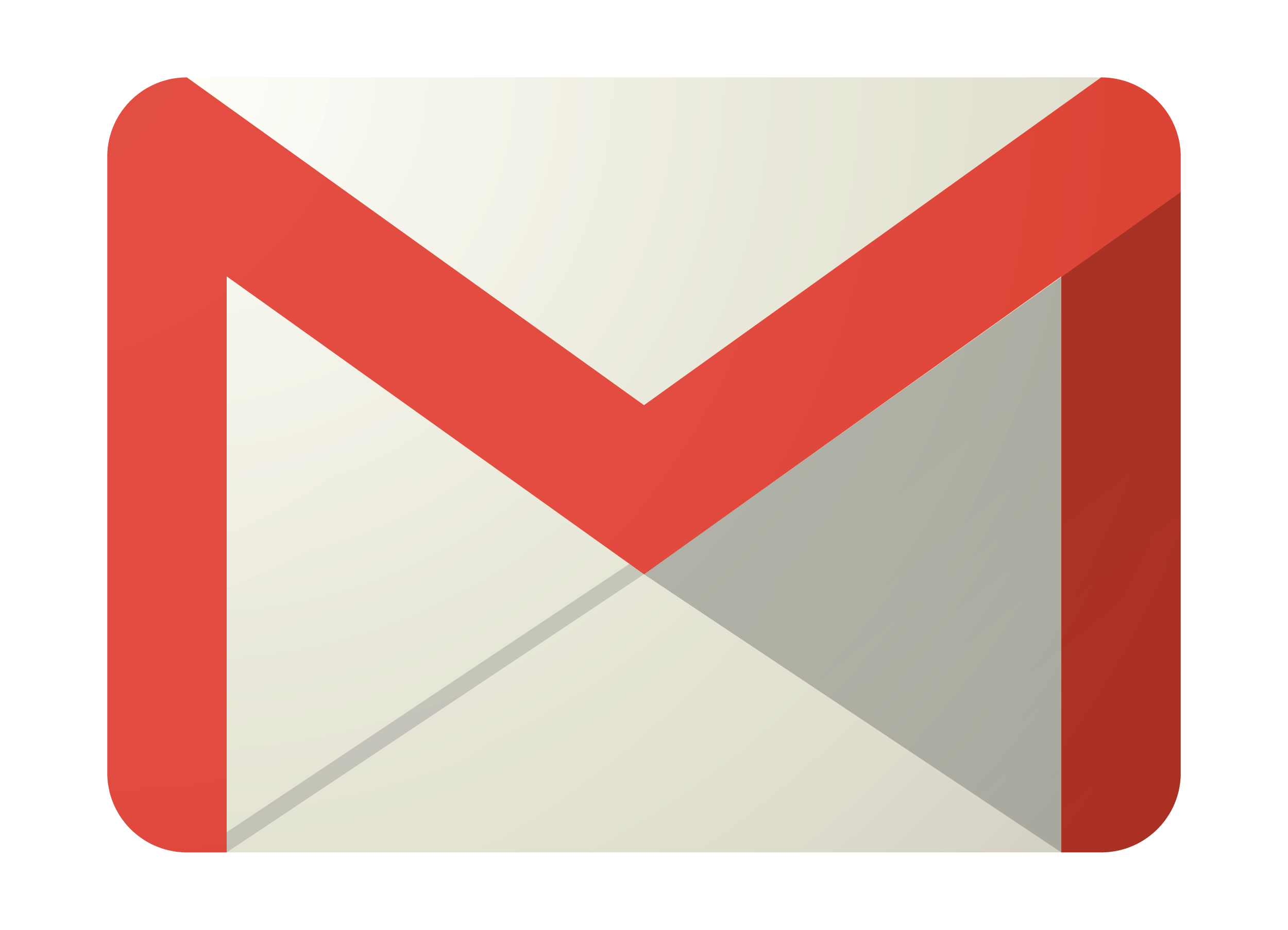 There are ads on the platform now which is through the Facebook business manager so you can run ads. Which again as a blogger if you're offering free downloads or giveaways or webinars or anything. Even just a blog post notification. You can push that out via ads.
There is going to be a lot more coming in terms of In-App Integration, so they are going to be doing things that are going to allow people to book services. Meaning I could use Instagram to book people's consultations. They could literally go through the process and never leave Instagram and book a consultation with me.
There are a lot of things that are going to be coming down the road in terms of that kind of growth for marketers.
I think it's going to be amazing!
There will be some bumps in the road. There are going to be some things that change that people aren't going to love because inevitably that does happen.
But even if you look at the introduction of Instagram Stories and Instagram Live and how that's already changed the platform and different interactions.
Instagram is far from being where they are going to be by the end. So there is a lot to come and be excited about.
Matthew Loomis: And I'm sure you need a personal account to use the business account, right?
Jenn Herman: Well, you start off with an account.
And if you are a personal account then you'll upgrade to a business profile.
You can always go back down to a personal profile if you want, but you just need to upgrade your existing account. So it's not like Facebook where you have to already have an account kind of have to have another one.
Like I just upgrade. I have one account and I just upgraded it from a personal to a business.
But you do have to have a Facebook Business Page.
That is the caveat because you're linking to be able to use the Facebook Business Manager for ads, in order to be an Instagram Business Account.
You do actually have a Facebook Business Page connected to it. So if you don't have a business page, you need to create one, or you would stay as a normal account on Instagram.
Matthew Loomis: Very Cool!
WOW! You make me want to spend more time on Instagram.
Jenn Herman: Hahaha, good. That's my whole plan!
Where to Connect With Jenn Herman On Instagram
Matthew Loomis: And speaking of Instagram.
Where can people find you on Instagram Jenn?
Jenn Herman: I am –
@ Jenn's_Trends
I am at the same place on Twitter, but yeah I'm over there on Instagram, come hang out with me let me know you heard from me on the podcast that sort of thing.
Like I said every time I write a blog post to get it announced over there on Instagram so you never miss anything and I share photos of my professional life and other things that are going on and Instagram Live videos and Facebook Live videos.
Where I kind of have this podcast style and just talk about things that are going on whether it's trends and that sort of stuff and I always advertise that.
Like I said I live stream it on Instagram Live.
So you can hang out with me on Instagram every other week and get all the good information.
Matthew Loomis: Sounds good.
Jenn, thanks for coming on The Blog Chronicles today!
It's been a pleasure talking with you.
Jenn Herman:
Thank you so much for having me!
The Show Notes
Jenn Herman – Jenn's Friends – Become One Of Jenn's Friends
Jenn's Trends – Learn From Jenn
 Jenn Herman – Instagram Expert – Instagram
 Jenn Herman – Facebook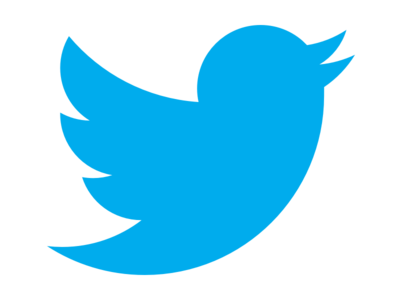 Jenn Herman – Twitter
Jenn Herman – The Ultimate Beginners Guide To Instagram – Amazon 
Matthew "Kaboomis" Loomis – Build Your Own Blog 
Melanie Duncan – The Blog – The Art of Entrepreneurship
Amy Porterfield – Online Marketing Expert
Mike Allton – The Social Media Hat
Nicole Angemi – Morgue Instagram
Social Media Slang – OOTD Hashtag Meaning On Instagram
I'll see you next time!
Matthew Kaboomis Loomis is the owner of Build Your Own Blog. Follow him on Facebook and Twitter.