How Jeff Bullas Went from Internet Sideline Observer to World Renowned Blogger

Jeff Bullas joined me on this episode of The Blog Chronicles!
If you don't know Jeff Bullas, you should, because aspiring bloggers can learn so much from this guy!
Jeff was someone I immediately noticed and started following when I began my solopreneur blogging journey back in 2012. His website offers tons of helpful tips on blogging, social media, digital marketing, entrepreneurship, and more!
Getting a chance to talk face-to-face with Jeff Bullas was a ton of fun! I got a chance to ask him many questions about his start in blogging, including many details on topics like blog writing, blog promotion, social media, and how blogging has changed Jeff's life.
Here's a quick rundown on what you will learn from this interview…
–How Jeff got started blogging and grew his audience in 9 months
–did Jeff consider himself a good writer when he started?
–important keys to growing an audience rapidly
–how Jeff uses outsourcing to grow his business
–Jeff's creative process 
–how he comes up with new ideas to blog about
–his biggest business challenge over the past 8 years
–who should and SHOULD NOT start a blog to earn income?
–how has blogging changed Jeff's life?
Be sure to leave any questions you may have for Jeff Bullas down in the comments. Enjoy this episode!
The Jeff Bullas Story: From Sideline Observer to World Renowned Blogger
Jeff Bullas Interview Transcript
( For those who like to read.)
As Featured In –
JEFF BULLAS
My journey started in 2008 when I was between jobs… That's code for "unemployed".
I made an observation about people's  obsessive behaviour on Facebook. When signing up to Twitter a few months later, I noticed the same activity.
At the time there were only 70 million people on Facebook and a mere 5 million on Twitter.
I was curious. Why was this happening and what did it mean?
But what became apparent to me as I sat on the sidelines, was that the rise of social networks was a game changer.
The power of these platforms was promising to democratize publishing, marketing, and business.
Now we all had a global voice.
No longer did I need permission to publish or pay for attention.
I was excited.
In response to this, in March 2009 I started a passion project with a $10 investment.
It's this website you have landed on today.
I started creating content, a community, and conversations about social media. It's growth, impact and inner secrets.
A year later the creation escaped the lab, and I started traveling the world speaking about how to use social networks to grow your business and change your life.
Now we have millions of visitors a year to our site and a tribe of over 600,000 social media followers… we make data ripples.
We also influence our industry and markets globally.
The persistent process of creating, publishing and sharing produced a profound effect.
The world showed up.
Today, the conversation here is not so much about what Social is, but what it does.
How we use the power of social, content and digital technologies to transform our lives and businesses.
My mission is to inspire and educate people on "How to win at business and life in a digital world".
It is no longer business as usual.
I am here to help you grow as a person and as an entrepreneur.
Welcome to a project that escaped the lab.
I look forward to having you join our community and come with me on the journey.
Some bragging rights include:
INTRODUCTION
Matthew Loomis: Hello Jeff.
Welcome to the Show!
Jeff Bullas: Thanks, Matthew.
It's great to be here!
I'm just joining you from a sunny Sydney, its early morning here.
Matthew Loomis: Ah yes. Happy Thursday to you!
Even though it's Wednesday here.
Jeff Bullas: Yeah, we live in the future here.
We just don't tell the Americans.
Matthew Loomis: You guys are always ahead of us, I'm telling you!
Jeff Bullas: That's right!
Jeff, Can You Take Us On Your Blogging Journey and What Got You Started in 2009?
Matthew Loomis: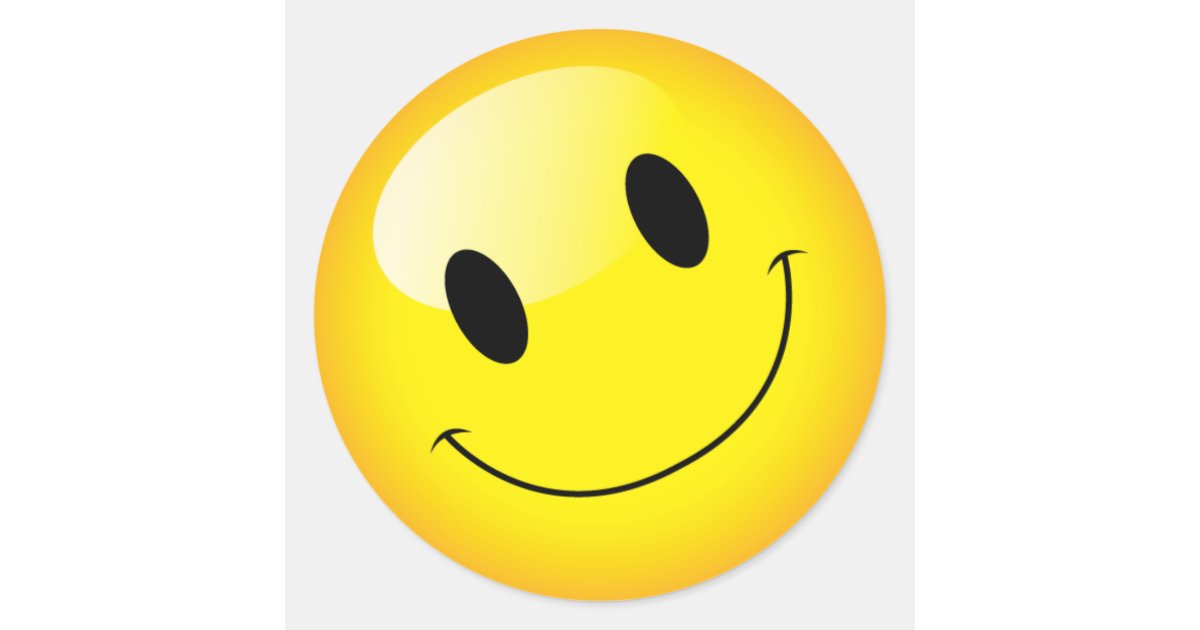 Jeffrey, it's so great to talk with you and have you on The Blog Chronicles today.
You have quite a success story that I want to get into. First of all, you started blogging back in 2009 and I was wondering if you could tell us your story a little bit.
What was going on back then and why did you start blogging and how did you get started?
Jeff Bullas: Yeah, that was a very interesting time.
I was just between jobs. (That's code for unemployed)
I had actually gone through a divorce, lost the business, so I was hundreds of thousands of dollars in debt. I had plenty of time on my hands so I started reading and researching.
A lady that I was going with at the time invited me to go onto Facebook and I just sort of noticed people's behaviour on Facebook. That lead me to Twitter and I noticed the same obsession with social media.
I thought some thing is going on here and that really intrigued me.
So being a curious sort of guy, I said "Okay I better check this out." So I read a book by Tim Ferris called The 4-Hour Workweek.
TIM FERRIS – THE 4-HOUR WORKWEEK
The New York Times bestselling author of The 4-Hour Body shows readers how to live more and work less, now with more than 100 pages of new, cutting-edge content.
Forget the old concept of retirement and the rest of the deferred-life plan–there is no need to wait and every reason not to, especially in unpredictable economic times. Whether your dream is escaping the rat race, experiencing high-end world travel, or earning a monthly five-figure income with zero management, The 4-Hour Workweek is the blueprint.
This step-by-step guide to luxury lifestyle design teaches:
• How Tim went from $40,000 per year and 80 hours per week to $40,000 per month and 4 hours per week
• How to outsource your life to overseas virtual assistants for $5 per hour and do whatever you want
• How blue-chip escape artists travel the world without quitting their jobs
• How to eliminate 50% of your work in 48 hours using the principles of a forgotten Italian economist
• How to trade a long-haul career for short work bursts and frequent "mini-retirements"
The new expanded edition of Tim Ferriss' The 4-Hour Workweek includes:
• More than 50 practical tips and case studies from readers (including families) who have doubled income, overcome common sticking points and reinvented themselves using the original book as a starting point
• Real-world templates you can copy for eliminating e-mail, negotiating with bosses and clients, or getting a private chef for less than $8 a meal
• How Lifestyle Design principles can be suited to unpredictable economic times
• The latest tools and tricks, as well as high-tech shortcuts, for living like a diplomat or millionaire without being either.
That sort of tweaked my interest in maybe building a business online and that freedom was pretty exciting. And then a book by David Meerman Scott – The New Rules of Marketing & PR
DAVID MEERMAN SCOTT – THE NEW RULES OF MARKETING & PR
This title will be released on August 23, 2017.
David Meerman Scott is a marketing strategist, bestselling author of ten books including three international bestsellers advisor to emerging companies such as HubSpot, and a professional speaker on marketing, leadership, and social media. Prior to starting his own business, he was marketing VP for two publicly traded US companies and was Asia marketing director for Knight–Ridder, at the time one of the world′s largest information companies.
The most updated edition yet of the benchmark guide to marketing and PR, with the latest social media, marketing, and sales trends, tools, and real–world examples of success
This is the fifth edition of the pioneering guide to the future of marketing. The New Rules of Marketing & PR is an international bestseller with more than 350,000 copies sold in over twenty–five languages. It offers a step–by–step action plan for harnessing the power of modern marketing and PR to directly communicate with buyers, raise visibility, and increase sales. This practical guide is written for marketing professionals, PR professionals, and entrepreneurs who want to grow their businesses and create success. Learn how companies, nonprofits, and organizations of all sizes can leverage web–based content to get timely, relevant information to eager, responsive buyers for a fraction of the cost of big–budget campaigns.
This fifth edition the most extensively revised edition yet includes:
Dozens of compelling case studies with revisions
Real–world examples of content marketing and inbound marketing strategies and tactics
A fresh introduction
A new chapter on sales and service
Coverage of the latest social media platforms, including Periscope, Meerkat, and Snapchat
The New Rules of Marketing & PR is an unparalleled resource for entrepreneurs, business owners, nonprofit managers, and all of those working in marketing or publicity departments. This practical guide shows how to devise successful marketing and PR strategies to grow any business.
He talked about the power of content to attract an audience and build a business online. I went, "Okay that sounds good." Because I was used to outbound calling and building businesses through cold calling and networks where you turned up the networking events.
So I said, "Okay that sounds doable that sounds like something I think could work."
And then the final little trigger for me that made me start was a blog post by Hubspot which said, "Do you an inkling about what you want to write about or start a business on?" "Start a blog!"
So the sort of passion project was my curiosity around social media. So I started a blog about social media in 2009. It was just a passion project no grand plan no business plan written.
We just started creating content and building distribution for the blog and that's how it all really started. It's this passion project that escaped the lab really.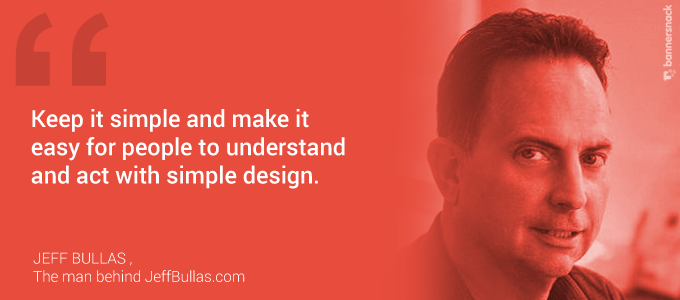 What Sparked Your Interest Particularly with Social Media?
Matthew Loomis: Interesting yeah.
So because of maybe your sales and marketing background why did you choose social media?
That must have intrigued you from a potential business standpoint or why do you think you were so curious about it?
Jeff Bullas: Well I've been involved in the tech industry.
And also my first career was teaching.
So social media ticked a couple of boxes because of humanity and technology …  the web sort of opens up opportunities to reach a global audience. So it democratized publishing, in other words, you could just publish whether it was on Facebook or a blog or on Twitter.
Also, it democratized markets.
You no longer had to beg or pay for one of the media moguls to actually advertise. Whether it was writing an article for a magazine or a newspaper or get permission from journalists.
This function went and gave you that power to do it on your own if you chose to.
And I went, "Wow here we have the ability to publish without paying for it, the ability to grow distribution without paying for it."
All this democratization by publishing and marketing to me and also my observational behaviour that social media enhanced. Which were you know, people are obsessed with social media and still are today. Nothing's really changed.
It was that intersection that really fascinated me and I believed that there was some real power behind it.
Here we are eight, nine years later and that inkling of a possibility really has eventuated.
Did You Hit Your Blog Off On WordPress?
Matthew Loomis: Absolutely.
I'm just curious, did you start with WordPress?
Jeff Bullas: Yes.
I started with a WordPress blog and must still have the blog on WordPress today.
Matthew Loomis: Okay. Great.
Yeah, I knew you did now I was just curious about your very first blog.
Jeff Bullas: A lot of people start on different platforms.
But I did start on WordPress from day one.
Some people start on things like Blogger … But one of the things that I certainly would encourage anyone is to get as much control over their publishing and marketing as they possibly can.
Because we've seen the likes of MySpace and … basically putting all your eggs on one social network or someone else's platform.
Owning your own domain and owning your own platform I think is absolutely vital if you want to build a long-term digital asset. 
Matthew Loomis: I couldn't agree more.
Do you remember a few years ago people were advocating using Google+ to blog?
Jeff Bullas: Oh yeah.
People were saying, "I'm giving up my blog and going over to Google+"
Well, you guys are not only brave but you're STUPID!
So just use a little bit of common sense if you're giving all your… or platform.
Google might pull the pin on Google+ eventually because who knows… Yes, it's still out there but who's actually using it.
Back When You Started Out Blogging, Was Writing Your Strong Point?
Matthew Loomis: I know it's already lost a ton of its audience.
Jeffrey, going back to those days when you started out.
Did you consider yourself a good writer back then?
Jeff Bullas: Not at all.
My blog posts back then occasionally remind me of how far I've come.
So what I did was I started and I put myself out there and I think that's really important. And when I go back I think it was poorly structured. I could spell, that was fine.
But the structure, the rhythm, the whole writing was very very poor.
I have grown a lot since then and by reading great books like Stephen King's book on writing which is just fabulous.
STEVEN KING – On Writing a memoir of the craft.
Part memoir, part master class by one of the bestselling authors of all time, this superb volume is a revealing and practical view of the writer's craft, comprising the basic tools of the trade every writer must have.
King's advice is grounded in the vivid memories from childhood through his emergence as a writer, from his struggling early career to his widely reported, near-fatal accident in 1999 – and how the inextricable link between writing and living spurred his recovery.
So just watching other writers and seeing how they did it and just learn by doing and observing. And seeing how other people became good writers and what they were doing.
Matthew Loomis: At what point did you realize that your blog experiment was going to work as a business?
Jeff Bullas: Sort of the first signs of it was when I started getting emails.
Asking me to speak in different countries around the world.
The first one was New Zealand, the second was Italy. Some said not only will we pay you to speak, we'll fly you to our country and we'll pay you I went, "Wow somethings going on!"
So that to me was the first inkling of that this passion project was growing up.
And I had a full-time job by then. I was working for a digital agency and as I spoke more and more I started taking leave without pay. And I sorted ended up getting myself slowly fired from that job because I was so distracted by my blog and the business opportunities of …
So my side hustle projects led to a serious business and I ended up actually very amicably losing my job.
So, You Lost Your Job Because Of Your Blog and Online Business?
Matthew Loomis: Oh wow! Okay.
But you were not really bad sad about it?
Jeff Bullas: No.
It was actually perfect!
It was like this slow that cut me back to firstly four and then it was three days, then it was to two days and eventually, I was contracting back to them and that was about three years ago. So it was I suppose quite a long process in a way but it suited me and it was very amicable and I was very happy about it.
Matthew Loomis: Sounds like that's the way to do it.
And I know that's the way that a lot of people listening to this right now would like to do it for themselves.
Jeff, your blog grew really quickly. I mean, I think it took from what I read nine months to two years
Jeff Bullas: Yeah, it was about nine months, twelve months.
I was starting to get some decent traffic.
I can't remember what it was but when I started I was only getting about ten views a week or a day. But I had to grind it out. I realized that I needed to build distribution for my content to get my blog posts out there.
Twitter was and still is a big part of getting my content in front of people on their computer screens and on their mobiles to read.
So a lot of people don't do the second part of what's now blogging could be called content marketing. It's two words content and marketing.
You really need to work on getting your content out and that really requires a bit of hustling.
Twitter is really where I started. As I grew my Twitter distribution and as I tweeted my blog posts and as I built the network on Twitter then the traffic started to increase.
Then I got discovered and started earning authority with search engines like Google and getting organic search engine traffic.
So something really important to actually understand is that it's not just about writing it's about marketing as well.
Matthew Loomis: Sounds like promotion was obviously a key to your growth.
What ratio would you say you had as far as time spent creating a post versus the promotion of the post, would you spend more time promoting it?
Jeff Bullas: No I wouldn't.
How to put a number on it or a ratio.
But you could say some one's content back then was people are happy with a three hundred or five hundred words blog post. Whereas today it's more like one thousand or two thousand words. It takes a bit longer and the standard set is higher it's more …
But 20 – 30% of your time divided to actually getting your content out there? would be something worth aspiring to. So once you've built it then it's a bit easier because you just put it out there.
But it requires a lot of hustle and that can take quite a bit of time so… Yeah. For some people, it might be 50% of the time spent on the marketing component of their blog.
There is no right or wrong in this but you do need to make sure that you're getting your content out there and discovered.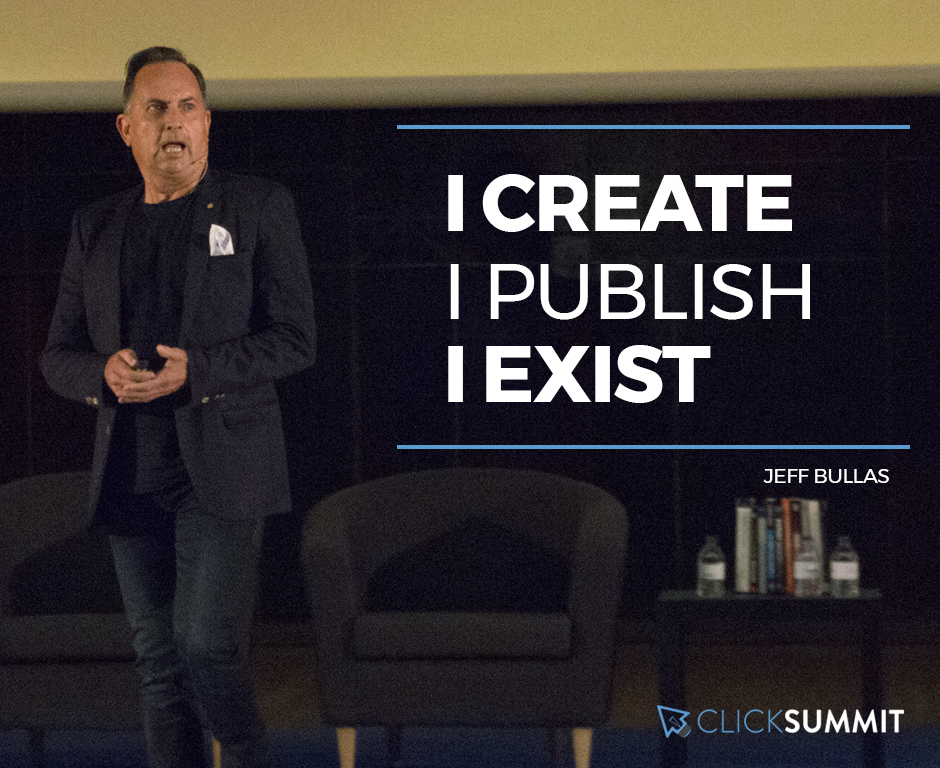 What Else is Important to Growing Traffic to Your Blog?
Matthew Loomis: So aside from the marketing aspect of your blog and promotion.
Are there any other important keys that you had to grow your audience back then?
Jeff Bullas: Twitter's not the only.
I experimented with platforms like Pinterest and Instagram and Google+
We also built an email list which gave me a lot of control. More control over getting my content out by sending an email out to my list.
Email gives you more control but then again algorithms are starting to get in the way of even email as platforms like Gmail start putting up tabs that drive traffic into promotions or social tabs or even trash.
So the algorithms that restrict organic reach, whether it's a search engine or whether it's Facebook news feed is even now extending into Email.
So the journey, in terms of promotion, you need to certainly be pushing your content out into a variety of channels and see what works and what doesn't. It's going to vary for some but if you're into fashion photography Pinterest could be really good as well as Instagram.
Instagram, the challenge there is that the links within the actual post are not clickable. There is only one clickable link on Instagram which is your profile link.
Then I've experimented with distributing content and building audiences on places like Medium and one that we have been working on which is starting to grow more and more is Flipboard.
So I've created magazines where I post and Flipboard all my content from my blog into a personal magazine onto my Flipboard and that can drive 20% of my traffic some days and different topics resonate with the Flipboard audience.
Especially for personal growth development, personal success stories. They work well, so you've got to keep experimenting because the digital landscape is changing so quickly and it can keep changing.
So the journey becomes like building it and then optimising it and that's why you've got to be sort of quietly paranoid.
I think there is even a book called Only The Paranoid Survive.
ANDREW GROVE – Only The Paranoid Survive
The President and CEO of Intel, the world's largest chipmaker, reveals how to identify and exploit the key moments of change in any industry that generates either drastic failure or incredible success. Under Andrew Grove's leadership, Intel has become the world's largest computer chipmaker, the 5th most admired company in America, and the 7th most profitable company among the Fortune 500. Few CEOs can claim this level of success. Grove attributes much of it to the philosophy and strategy he has learned the hard way as he steered Intel through a series of potential major disasters. There are moments in any business when massive change occurs, when all the rules of business shift fast, furiously and forever. Grove calls such moments str inflexion election points (SIPs), and he has lived through several. They can be set off by almost anything – by mega competition, an arcane change in regulations, or by a seemingly modest change in technology. They are not always easy to spot – but you can't hide from them. Intel's first SIP was when the Japanese started producing better-quality, lower-cost memory chips. It took Grove three years and huge losses to recognize that he had to rethink and reposition the company to become, once again, a leader in its field.Grove extrapolates the lessons he has learned from this and other SIPs – for instance, the drama of the Pentium flaw, and the SIP brought on by the Internet – to reveal a unique insight into the management of change. He recounts strategies from other companies and examines his own record of success and failure. Only the Paranoid Survive is a classic lesson in leadership skills that every manager in every industry will benefit from. Every manager must assume that something will change – very soon.
The reality is that digital landscape is just constantly evolving and changing and changing quickly and rapidly. So understand that you've got to start experimenting with different ways of getting your content out.
Matthew Loomis: Flipboard.
I'm going to be checking that out and I will have a link to that in The Show Notes.
Geoffrey, let's move along to outsourcing. I'm glad you mentioned Tim Ferris's book The 4 Hour Work Week. You began as a single blogger a solopreneur, and I am assuming that you don't do it all yourself these days.
How long was it before you grew big enough before you said "I need some help here I don't have time to do everything."
Jeff Bullas: When I struck out on my own after finishing up my career working for someone else.
I still was doing a fair bit on my own but because I did distribution I started to get people who wanted to write for me for free such as guest bloggers.
So about three years ago I started encouraging people and accepting guest posts.
Once you start building distribution, people want to write for you because you will give them attention. So it's an exchange of value. It initially started there and then I had to manage all that because that became too big and we suppose a certain standard of the quality of writing and the type of articles and the images that need to be part of that as well.
That's the writing and post standards so using an editor became really important and their roles expanded over time. You've got to try to scale it because solopreneur is right but then you've got to work at happiness scale because then you keep asking "How can I scale it?"
You don't want to be doing it all yourself otherwise you're just going to go to sleep and it's going to be hard to grow the business.
How Vital Would You Say Outsourcing Has Become to Growing Your Online Business?
Matthew Loomis: Would you say your experience has been over all positive with outsourcing?
Jeff Bullas: Oh, very much so.
I've just brought on board a new marketing person.
Which is great and that really allows me to work on some of the projects that have been neglected.
Now we've got copy writers that work for the team. We've got marketing automation, the team just keeps growing. Designers, we get specialists in for different projects, specialist writers… So the specialist team is actually growing which means I don't have to be in one location for it to be working.
So I've worked hard at building a business that works for my life rather than the other way around.
It all depends on what sort of business you want. Some people want to make it huge and complicated and some people want to keep it simple. Everyone has different requirements from what they want from a business.
But I think you certainly want to design a business that works for your life and that comes down to my mission which is to help people with a business and that life in a digital world.
I think that business is about humans. It's about the human story in other words most businesses are built on a story.
That is imperative and I thinks that's that challenge as we continue to grow is to continue to be true to the story. And what the blog has become for me and what it was.
So I think it's important that the business stays true to you.
Matthew Loomis: Do you see your team growing any larger.
Or are you about at a perfect spot for yourself?
Jeff Bullas: At the moment we're still growing the team.
But we just put in place if there is a contractor or a virtual employee, if you like, that does certain projects.
And as certain areas evolve then we'll fill them up. So we'll continue to grow but I'm not all about growth for growth's sake it's  about continuing to grow a business that works for me.
And also gives me time to do the things that I still love to do, such as write. So my goal is to write a blog post a week and also in the background be writing books.
The reality is that I love the writing, the research, the curation is a place where you learn so much and that's I think if you're a publisher or a writer that is what the song of your business would be about.
It doesn't mean that you would divest or allocate tasks, but it means that I think that part of my journey now is becoming a better digital entrepreneur. So that's the challenge for me now is learning more entrepreneurial skills and I have had businesses before so I don't want to grow up too fast.
I don't want to make that you will run out of working capital. People are growing really quickly and going "Hang on where is the money to pay for all this?" And consequently, businesses have imploded.
This business has become very organic and I'm comfortable with it at the moment but there is always the challenge of growing it and reaching more people. I think at the end of the day most of us want to leave a legacy.
We want to make a difference and the bigger the difference it's just great to see that you're making a difference in the world.
Matthew Loomis: Before we get to your writing.
One more quick question about outsourcing.
Are your team pretty much remote or are there any local people there with you?
Jeff Bullas: I have accountants in the office.
My marketing is in the office but not all the time.
So it's a combination of in the office and also a virtual team. There is a lot of collaboration tools that you can use now. But you do need to face-the-place so I do actually have a home office where I spend about 50% of my time. I actually have an office where some of the team work from time to time.
It's actually good because I can get some quiet space for writing and thinking and be planning in the home office and then I can pop out of the office and do team work. So yeah I'm pretty comfortable about it.
Matthew Loomis: Sounds like it.
It sounds like your business your way!
Jeff Bullas: Yeah, I think in this digital world we live now.
We have the tools and the technology to be able to do that. And I think it's not business as usual where demand and control and where everyone has to turn up from nine to five and everyone got on the train or turned up on public transport or fought the traffic.
It's a combination of being face to face and doing Skype calls is basically like a virtual coffee shop meeting or a virtual meeting.
I spend maybe more time on Skype than I do on telephones. It's great because high-definition face-to face calls on Skype is just fabulous.  Even though the technology has been around a long time I still go "Wow this is such cool technology." Because you have conversations with people all around the world from Europe to the U.S.A from Los Angeles to New York.
It's just so cool! If you look back twenty years ago you couldn't do this. So yeah I constantly go "Wow this is pretty cool!" I never take it for granted.
Matthew Loomis: Yeah, it's like the Jetsons now.
Like you said twenty years ago we still didn't have any real concept of what we're doing now.
It's really amazing!
Jeff Bullas: It is and I think the thing is.
A lot of us were brought up in that world where it was turning up at the office and doing things a certain way. And you've got to keep reminding yourself that it doesn't have to be done the old ways it's like "Okay we could do it this way instead." Because the tools now allow it to be done that way.
How Do You Create Fresh Content For Each of Your Blog posts?
Matthew Loomis: That's a good point.
Great point. Especially for people around thirty… Thirty-five and older.
Yeah, excellent point.
Let's get into your writing process now. I was wondering if you could share with us your typical process of creating a blog post from start to finish.
Firstly, how do you come up with new ideas?
Jeff Bullas: It's actually quite simple.
There is a great quote by Stephen King that say's: If you want to write a lot, you need to read a lot, there is no other way.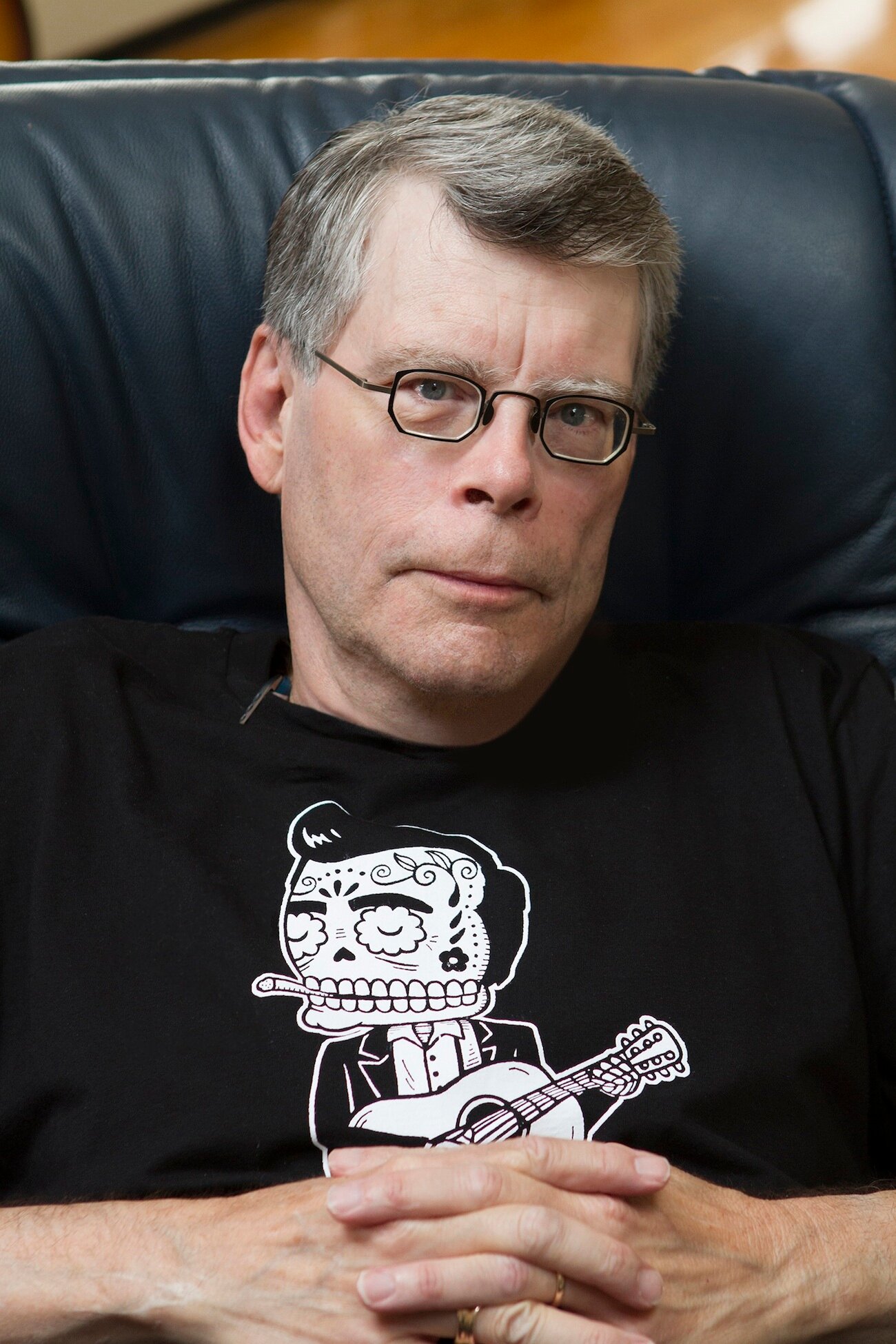 If you want to be a writer, you must do two things above all others: Read a lot and write a lot. There's no way around these two things that I'm aware of, no shortcut – Stephen King
So the inspiration for writing ideas doesn't come from a vacuum. You need to be feeding the beast, feed the inspiration and that comes from reading. That's it!
The more you read the more ideas you get. Jot them down. Stop the car grab your notebook, grab your phone. Put it in your notes, send yourself an email.
Whatever it is, just grab the idea before it disappears.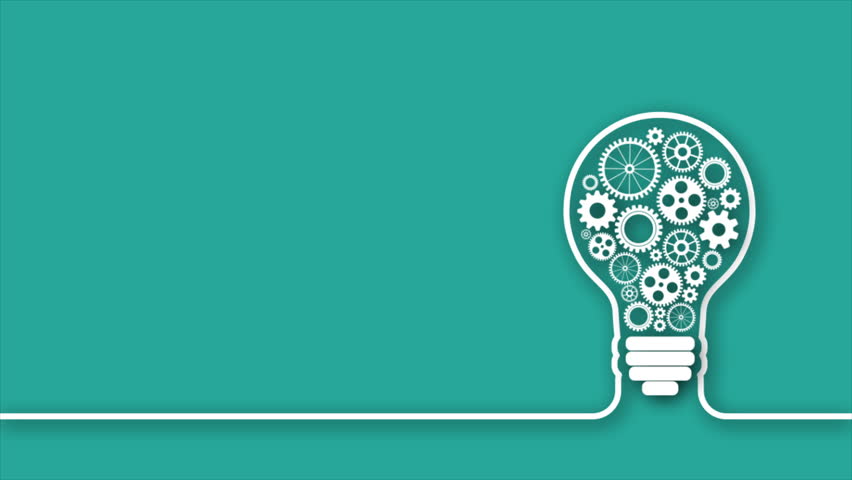 By then you might have a bunch of ideas and then you might find that you say "Okay here's five good ideas that I was thinking about writing about, okay I'll write about that one." And then you'll sit down and strap yourself in and start doing the work.
Typically I will start quite early in the morning because that's my space. Everyone else is sleeping but that's my time. So that's really important.
I think you need a time block and that's really important. So that's how I get the ideas, from doing a lot of reading.
Matthew Loomis: So when Jeff Bullas gets an Idea.
Do you use digital or analogue tools to jot down your idea's so you'll remember them? What do you do?
Jeff Bullas: Typically more digital now.
But I still write ideas down.
But because I have my phone handy I don't need a pen I can put it straight into my iPhone Notes App, done! And if I really want to I could just send myself an email. So I see if there is anything that I can search there and put it in a folder.
But I still do write. I have a daily paper diary that I'll maybe write ideas down as well. I'll use post-it pads.
So around my desk, I'll just stick them and put them in front of me. So it's a combination but it's more digital than analog today.
What Obstacles Did You Face Over the Years in Your Business?
Matthew Loomis: Jeff,
What has been your biggest challenge these past eight years to growing your digital business?
Jeff Bullas: I think the biggest challenge is moving from my passion project to a business.
And commercializing your ideas.
Especially in a landscape that just didn't exist really. You know, bloggers didn't exist twenty years ago or fifteen years ago. Bloggers that make money, they wrote but they actually didn't make money as a blogger.
The landscape is sort of slowly becoming clearer under certain business models at work. But you've really got to work out "Okay how can I turn this into a business that scales?" Rather than me just being a writer or opportunities just turn up at random.
So that's been the biggest challenge and being one of the aha moments for me was I what I call – The Three Success Pillars For A Blogger.
Number one – I was creating great content. Number two – I was doing good marketing so my content was getting good attention. But the third pillar was I wasn't converting efficiently that content whether it was an e-book or an online course into leads and sales.
So number one, you do need to create content which actually builds trust and credibility and that engages people.
Number two, you need to get traffic to the content but if you miss the third pillar converting that trust and traffic into leads and sales, then the rest is just noise and creativity. Which is lovely, there is nothing wrong with that, you can do that as just a passion project.
The last piece, actually learning the art of converting leads and sales, leads into sales online, I think that's the biggest challenge. It's the biggest challenge for most people in the blogosphere.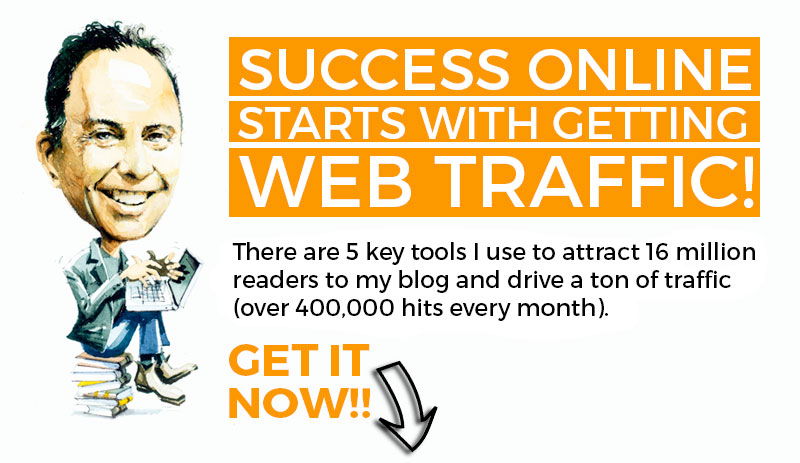 Matthew Loomis: I agree.
We could probably spend an entire show on that topic.
But I'm wondering if you could just give us one little tip on that. How do you convert your passion into profit?
Jeff Bullas: I think the easiest place if you're a writer and a blogger.
Typically a lot of bloggers are writers and some are video bloggers.
So I think, typically, some of the easiest places to start are selling e-Books. And that doesn't necessarily mean you're going to get rich doing that but it could certainly be a side hustle project you could do while you have a full-time job.
Give away some simple cheat sheets, PDF's, build an email list and then make an offer put your book out there and sell it from, whether it's from Amazon or whether it's from your own site.
A lot of people could easily earn a thousand dollars a month from doing that, which would pay for a fabulous holiday every year. But for some people that would be enough as a business opportunity.
I believe that the e-Book is still one of the easiest things to sell.
Then you could build that out and become… Make it a little bit more complicated and take that book and turn it into an online course. So that's maybe the next step, and then things like mastery and coaching which you can do in scales and there are different ways of doing that.
Monthly subscription mastery products, in other words, people want to join up and get coached or get content that really helps them take their business or their blog to the next level.
But I think one of the easiest places to start is with an eBook, could be a $9,97 eBook.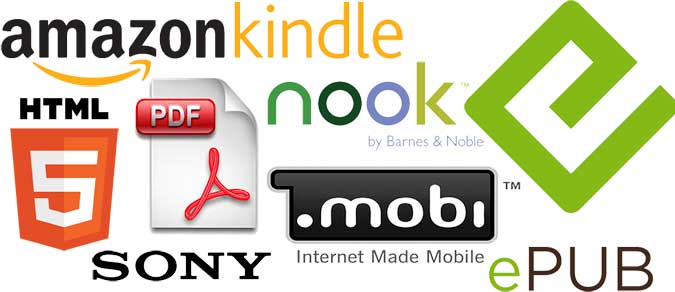 I think once you've understood the principles of converting leads into sales, an eBook's a pretty easy place to start.
Matthew Loomis: That sounds like a great idea!
And a lot more fun than a second job.
Jeff Bullas: Absolutely. Yes!
And that's the reality too when you're doing this.
You're actually building a digital asset that's got…. (And especially when you continue to persist with it that, this is a marathon, not a sprint.) Is that, and here's the thing. If you've got a job and you've poured your heart into it. You build up a career, you actually build up some real credibility within it skills… A lot of intellectual property. Fabulous. Okay.
You lose your job. What happens to your income? ZERO!
So working for someone else is great. A lot of people love working and need that sort of security if you want to call it that.
But by building something that is yours that you can actually monetize. Which you can put some structure to your IP. Reveal your passion and skills to the world. (And we live in a knowledge economy now.) Is that if you build that up the blog becomes an asset or your website becomes an asset that reveals your intellectual property. Your creativity. Your knowledge.
The if you're structuring them into products such as eBooks and online courses. Is that, that then is yours so you can't really get fired from that.
The reality is that you can turn digital assets into on going revenue streams that don't stop when you lose your job. And I think that is such a cool place to live because that is yours and you are not at the mercy of an employer.
However, that may go "Sorry we're closing the business." It's happened to me before, I was earning a lot of money when suddenly the business fell out. What happened to my income? It fell back to zero.
So real security I believe comes from actually building your own digital asset or assets that reveal your story and your skills and creativity to the world.
And that is just a much better place to be.
What Type of People Are Not Suited for Blogging?
Matthew Loomis: Well said!
So let's suppose somebody is thinking about starting out part-time with blogging or full-time and they have dreams of generating enough income to be able to live off of that income.
I've heard you say that blogging is not for everyone, Jeff, so I was wondering if you could describe the type of person that shouldn't start a blog.
Jeff Bullas: Right.
Someone who can't commit to doing something on a consistent and persistent basis.
So if you haven't got the self-discipline to actually time block and actually sit down and do the work to create the content. Whether it's visual content with images or videos or write.
That is what I suppose is BLOG is a term that sort of frightens people off because it seems like a bit of a tech-geek thing.
Which really isn't. You're really actually creating a simple website where you actually reveal you and your IPS. It's not a geeky thing so you're really building an online digital asset that's built around your content and ideas.
So if you're not a writer, do videos. If you can't do that, then use images. A lot of people make good money out of sharing their images on Instagram and Instagram Influencers. How that pans out over the next decade is going to be interesting to see what that role of Instagram Influences will be and whether it continues.
There is a lot of ways to actually create content on your blog, you don't have to be a writer.
Or going "Well maybe I just haven't done enough."
Yeah, I think you've just got to look at your skills and what you love doing. It certainly has to be driven from a passion project.
But if it's not a passion it's going to be really hard for you actually to allocate time because you're going to be "Oh I couldn't be bothered I'd rather watch T.V"
You need to be dedicated. Strap yourself in and do the work and it needs to be work that you love doing.
Matthew Loomis: So on the flip side.
What sort of person should start a blog?
It sounds like PASSION is a big factor.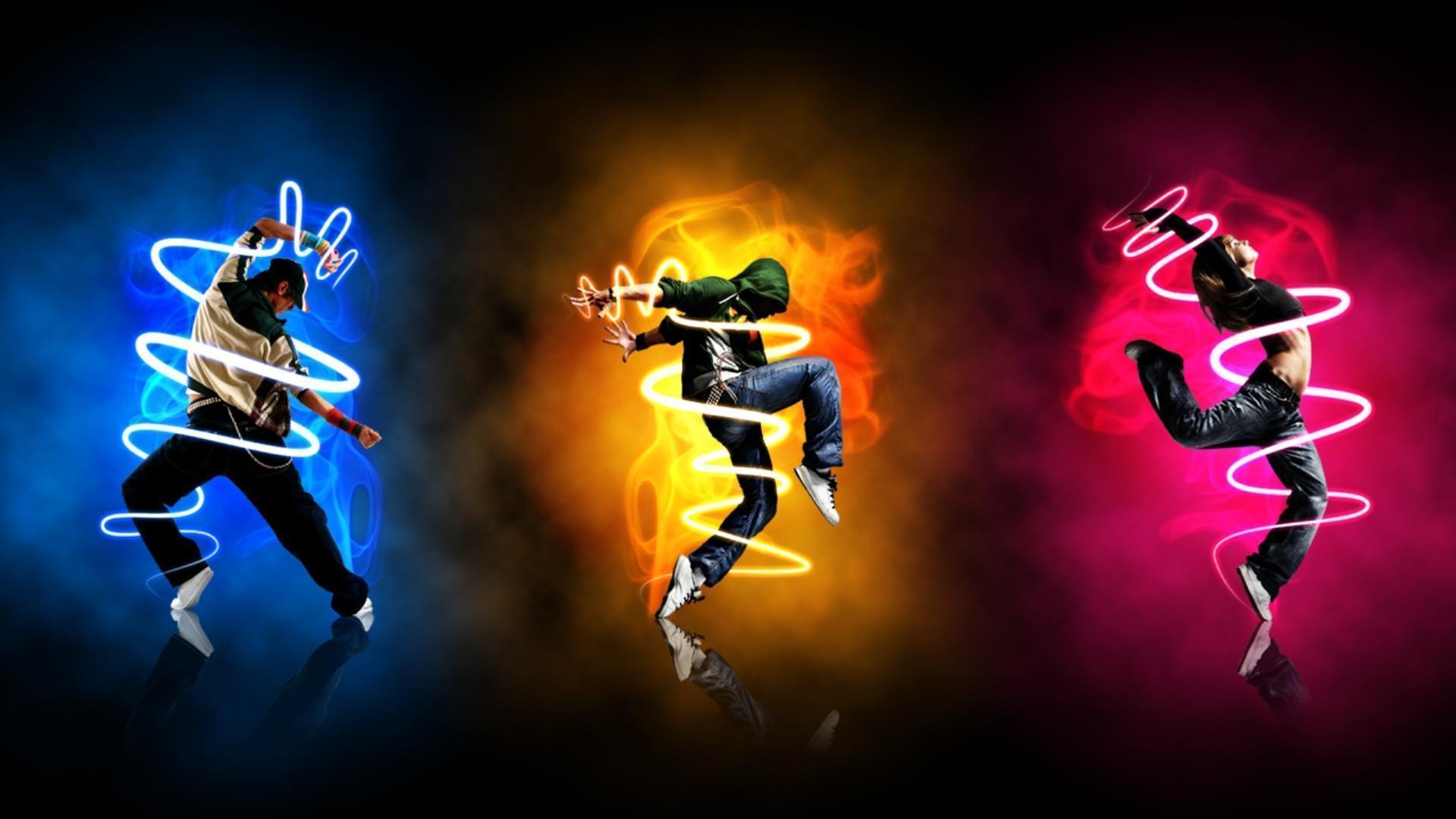 Jeff Bullas: I think if you haven't discovered your passion.
Go looking for it!
I think that's your job in life is to go discover what your passion and purpose is.
A lot of people go to their graves with their song unsung and not because I think they've got no ability. I think it's because they haven't put enough focus on finding it.
I had inklings of what I love doing and it certainly was a lot of different things like running, to reading.
But I didn't discover my passion and purpose until I was over fifty. A lot of people will say "I'm too old." But no, I don't agree with you. The reality is that discovering your passion and purpose can be discovered at any age. And that is your mission in life is to discover what that is.
Then when you've got it, embrace it and make it happen.
But everyone's got different levels of drive and that's the other thing some people are happy with a job, retiring at sixty-five, taking the gold watch, putting on the slippers and slowly fading down obscurity. But that's fine, we ALL have choices.
Matthew Loomis: That's awesome!
I did not know that Jeff.
If you found your purpose in life after fifty? WOW!!!
That's pretty INCREDIBLE!!
Jeff Bullas: So,
I am living proof of how dinosaurs can reinvent themselves!

What Books Have You Written That Are Helpful to Bloggers?
Matthew Loomis: Oh, wow, I wouldn't call you that.
Jeff, what books have you written that a blogger should consider reading?
I know you're an author too.
Jeff Bullas: I wrote a book called – Blogging The Smart Way.
And that's been out there for a while now. I've written a bunch of other eBooks such as – 101 Plus Traffic Tips.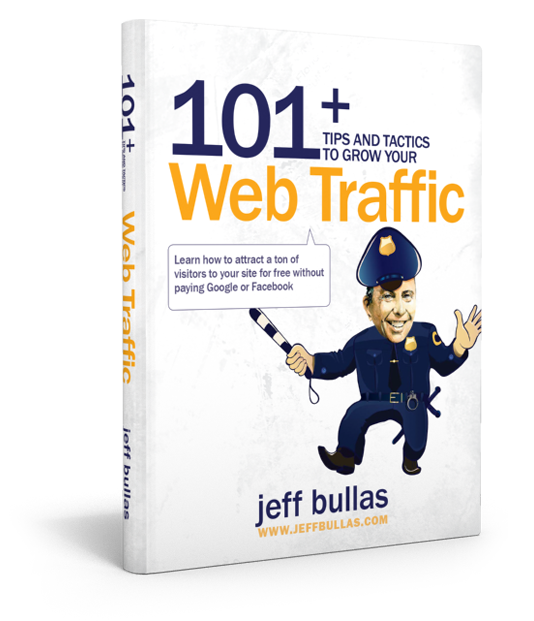 I've written some ones on – How To Drive Traffic With Twitter which is another book.
I am in the middle of writing another book which we are going to publish this year. It will self-published and we will be launching a whole range of products around that as well.
Books quite often don't necessarily have to be a revenue stream. That can be the pillar content that positions you as an expert within your industry.
And it's okay. I think a lot of people make a lot of good money out of books. I think Mark Shaefer makes a really good revenue stream at book writing. He sort of publishes now. You don't have to wait for a publisher to discover you.
So yeah, Blogging The Smart Way has been my key book and sort of positioned me early on. Then we put out a range of free eBooks since then.
Blogging will end up being a range of different revenue streams.
So that's the other thing that you really need to understand. It's not necessarily just one type one type of revenue.
Many bloggers I think Darren Rowse from ProBlogger, I think he wrote a blog post a couple of years ago which indicated he had I think like ten to twelve revenue streams from different things he does.
From eBooks, through to speaking, through to affiliate marketing… So there are a lot of ways to make money as a blogger. And you'll end up doing a few primary ones. Then you've got to work out where you want to play.
That's where you design a business for your life and your passion and purpose and skill sets.
How Blogging Has Changed Jeff Bullas Life!
Matthew Loomis: Absolutely!
So in The Show Notes, there are links to Jeff's books and his Amazon author page.
Jeff, it's time for the final question, and I want to know, how has blogging changed your life?
Jeff Bullas: Ahhhh…
It's turned my life, I suppose from chasing money to actually doing what I love every day!
I mean, there is still stuff I don't like doing like accounting, I've still got to do some of that stuff.
For me… I wrote a blog post recently – The One Habit That Transformed My life.
And just the discipline and commitment to sitting down every day and writing, curating and researching and then publishing content and then sharing it has been just such a place of personal growth.
Because as you curate information, then you put it into a blog, basically you've got to structure it. You get real clarity about the industry you're in.
And also what you love doing and whats interesting and fascinating.
So the art of creation and then the discipline of actually putting that and distilling it into some clarity. Then it's the publishing part and then from that comes the growth because as you do that you get feedback in real-time from the universe as you share it on the social web.
It's really a three-step process –
Number 1. Create.
Number 2. Publish that creation.
There is a lot of people who create but don't actually share it with the world. And I think that's where the real growth happens because you get this feedback. The world talks back to you and the social web is that world. It gives you global reach.
You didn't have that before.
You had to actually physically go out and show your book to people. You had to put it in the publisher's hand to get distribution.
So publishing and sharing it with the world is where the magic happens.
Then as you continue to do that, you continue to get more clarity about, I suppose what's the passion focus you're dealing with.
And for me, the personal growth has come about two things, number one. Create. Number two. Publishing. And I think it's really important to understand – YOU DON'T GROW FROM HIDING YOUR CREATION. You only grow by putting your creation out to the world.
And that's really where personal growth gets really exciting.
Because you're making yourself vulnerable and people can identify with vulnerability and actually by being vulnerable you become powerful because you become human and you can touch people's hearts and minds.
That's the thing that you need to understand is that number one create, number two publish and share it with the world. And number three, you are going to get incredible personal growth as you continue to do that.
Matthew Loomis: Man, that's good stuff right there!
Honestly, that's probably the best answer I've heard for that question. So, really good stuff.
Jeff's article – The One Habit That Changed My Life, you can find a link to that in The Show Notes as well.
Jeff, it's been great talking with you. Where can people connect with you online?
Jeff Bullas: You can find me,
On my blog – Jeff Bullas Dot ComThere is a contact page there if you want to drop me a line
There is a contact page there if you want to drop me a line via email.
You can find me on Twitter where I have my streaming consciousness which is revealed every fifteen minutes. You can contact me there.
I'm on Facebook.
I'm on LinkedIn.
I'm pretty well everywhere. So it's easy to find me just Google Jeff Bullas and you'll find me.
Matthew Loomis: Thank you, Jeff, for coming on The Blog Chronicles today.
It's been a real pleasure.
Jeff Bullas: It's been a real privilege and thanks for having me.
The Show Notes
Jeff Bullas – Blogging The Smart Way – How To Create And Market A Killer Blog – Jeff Bullas Dot Com
Jeff Bullas – Blog Post – One Habit That Transformed My Life
Jeff Bullas – Live Streaming 101 For Social Media Marketing
 Jeff Bullas – LinkedIn
 Jeff Bullas – Facebook
 Jeff Bullas – Twitter
Tim Ferris – Blog – The 4 Hour Work Week
Tim Ferris – The 4-Hour Workweek – Read Online – Amazon
David Meerman Scott – The New Rules Of Marketing & PR – Amazon
Steven King – On Writing – A Memoir Of The Craft – Amazon
Andrew Grove – Only The Paranoid Survive – Amazon
Flipboard – The One Place For All Your Interests – App
iPhone Notes App – The Basics For Dummies
I'll see you next time!
Matthew Kaboomis Loomis is the owner of Build Your Own Blog. Follow him on Facebook and Twitter.