Why This Working Mom Quit a Good Job to Launch Her Online Business [EP 39 The Blog Chronicles]

Lauren Golden runs a blog called The Free Mama.
Her journey began with Build Your Own Blog.net, that's where she started her website, and she has been growing ever since. When I say growing, I'm talking both internally through what she's learning and externally with her audience growth.
She's a mid-tier blogger chasing her dreams and we're going to find out what Lauren's dreams are for her website, the free mama dot com.
Don't let the name of her website fool you: Although Lauren is a mom, her blog does not fit in the "mommy blogger niche". You won't find any recipes or crafts on Lauren's blog. And most of her content is not about parenting, although she occasionally writes about her children.
Her blog is actually targeted toward working moms who want to have both a successful career and a fulfilling home and family life, too.
However, today's interview is for all bloggers, as we are going to take a look at what Lauren is doing behind the scenes to grow her blog audience and reach her online business goals. I'm going to ask her about how she's monetizing her blog? What her content schedule looks like, what she enjoys and doesn't enjoy about blogging, and other questions that I hope will give you some insights into your own blog and encourage you to keep reaching for YOUR goals.
Here's what you'll learn in this interview…
–Why Lauren left a good job to work for herself as a blogger
–Why she chose her niche
–Her website income streams
–How her content process works
–Her biggest challenge with blogging
–What Lauren enjoys most about blogging
–Where Lauren expects to be in two years with her business
–How blogging has changed her life
–And more
So let's get our blog chronicle on now with Lauren Golden at TheFreeMama.com
Lauren Golden Interview Transcript
( For those who like to read.)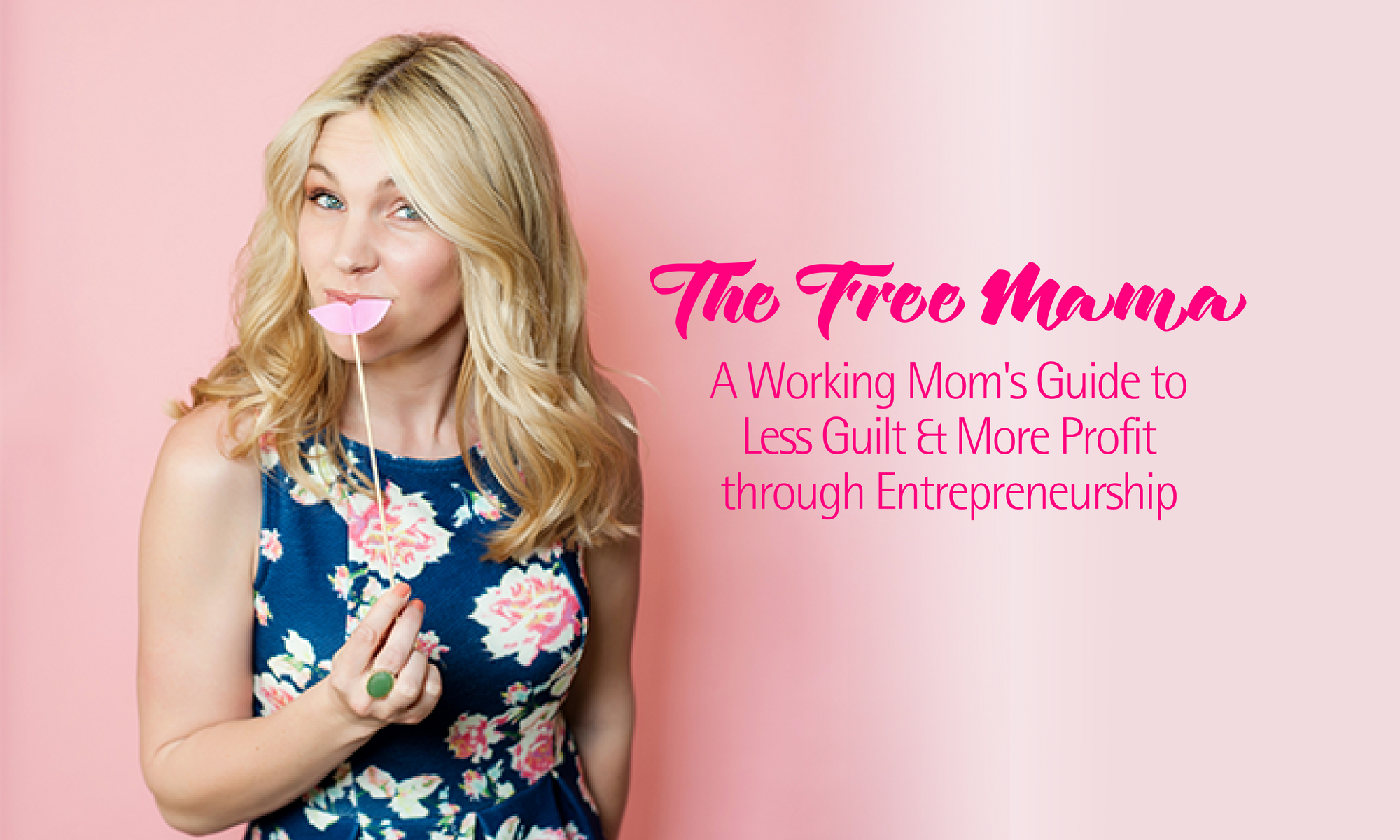 Meet Lauren
Lauren Golden is a wife, mom, blogger, and entrepreneur. She owns two businesses, both geared towards helping women create and grow their businesses online. 
As a perpetual pursuer of a healthy work/family balance, she is passionate about working moms and hopes to boost a community in which all women can say they have it all.
Lauren is a fellow entrepreneur and life partner Justin's biggest fan. She is a mother of 3 – Daphne, Henry, and Audrey, whom she blogs about often.
INTRODUCTION
Matthew Loomis: Hi Lauren.
Welcome to the Show!
Lauren Golden: Thanks, Matthew.
Thanks for having me!
Matthew Loomis: Yes, so…Let's start off with your background.
We're going to get into your story today as a mommy blogger.
But first I'd like to find out, what were you doing before you actually got started on blogging?
Lauren Golden: Yeah.
So I've always been in marketing primarily on the digital side of that.
So blogging was a natural progression for me and personally, it wasn't hugely outside of the scope of what I was doing for clients every day anyway. So I was doing marketing for a school at the time full-time and a lot of social media, I handled their websites…And so I've been comfortable in that digital space.
And yeah. I enjoy the marketing side of things and so that kind of led me down the road and when I first started my blog it was because I actually left my job full-time.
So that was kind of a turning point when I started looking at what I was doing for myself and decided I had something that I wanted to share.
And that's when I started my blog actually when I quit my job and I'm still in marketing.
How Do You Manage Your Online Business and Being a Stay-At-Home mom?
Matthew Loomis: Okay. Right.
Now you said you left your full-time job.
Are you working part-time or are you a stay-at-home mom?
Lauren Golden: I actually started my own business.
So I'm still in digital marketing.
I have my own clients and I still create websites and all that kind of stuff. I get to do it from home and the catalyst was sort of the idea because I am a mom and I wanted to spend more time with my family and be able to work from home and kind of go at it on my own.
Matthew Loomis: Right, we'll get into that a little more here in a second.
I'm curious, do you have a second blog for your marketing business or is this still a part of your – The Free Mama blog?
Lauren Golden: Interesting question.
I'm sort of you know, "it's hard to take your own advice" kind of people.
You would think I'd have a blog for my own business and I actually don't. I write the blogs for some of my clients. And I think because I'm kind of in that space all day, I don't always do it for myself.
The same is with social media, I'm horrible when it comes to doing it for myself and for my blog because I'm always out there doing it for my clients so…I'm kind of the poster child personally of what not to do.
But I promise I know what to do I it's just I do it all day for everybody else.
Matthew Loomis: Yeah, it sounds good.
It sounds like you have a good network of word-of-mouth type clients and that sort of thing?
Lauren Golden: Definitely.
And I'm in a great position right now where you know, I'm very much a solopreneur. I'm not really looking to have more than I can handle on my own. I don't want to have a staff I don't want to really have to hire people or outsource things.
I kind of take on clients and projects as it works into my life and that's really what my blog is all about.
My blog is sort of documenting the concept that women can have a family and be the primary caretaker for their family but also have a career and pursue other interests.
And that kind of stuff, I'm living what I'm blogging about.
Lauren, Where Did Your Passion For Blogging Stem From?
Matthew Loomis: That's awesome!
You know I know a lot of listeners that actually would love to do what you're doing.
So I'm glad we're talking here to you today.
So Lauren what drew you to blogging in the first place?
I mean you knew about it as a business, you were into marketing, but what made you want to share your life as a mom and a stay-at-home solopreneur?
Lauren Golden: I think a lot of bloggers would probably start because they feel they have something to say.
And that's exactly where I was in.
I was really frustrated in the situation that I was in. When I was working full-time, I had just had my second child. My husband and I owned our own business that he ran. So we are both very entrepreneurial anyway.
I just felt really frustrated and I saw a lot of other moms looking really frustrated and you know, we spend 9-10 hours a day with our co-workers and giving our employers everything we've got and we get home and we're tired.
And if you have small children or you had your children be small…It takes patience and after working all day you have less of that.
And so I really felt frustrated about the situation I was in and it was actually after I had a miscarriage with what would have been our third child, that I kind of said, "enough's enough." I can't plan out my life but I know that this situation that I am in is not what I want it to look like.
So that's when I quit my job.
Actually, the week after I had the miscarriage, it's kind of been, no looking back since then.
I had been talking about it for a while, but that was the last thing that pushed me over, we only have so much control and what am I waiting for?
As soon as I left my job in December, January last year was kind of my turning point and I felt so passionately about it and about this new lifestyle I wanted to build myself. Working from home, using my talents that I already had.
But being around my family and to create this lifestyle that I wanted and I felt like it was an interesting story to tell.
So that's where The Free Mama came from and when I started my business…Again I'm in marketing, so you'd think that these things would come easily to me, but when you apply certain things to yourself it can be much harder.
I had NO idea what to name my business so The Free Mama is actually my LLC it is my business entity. It has nothing to do with digital marketing as you know. So I kind of has a DBA of TFM Media. You know, throw a little media in there and that kind of covers it.
But The Free Mama is the name of my business entity because for me the blog and kind of the way I'm living my life right now are so much more than a digital marketing business. It kind of represents something.
How Did You End Up Starting Your Blog?
Matthew Loomis: Okay. Yeah.
We're going to get into that here in a little bit.
It's my understanding I believe that you started your blog with BUILD YOUR OWN BLOG DOT NET is that correct?
Lauren Golden: I did! I did, and that's how I found you.
Matthew Loomis: How did you find BUILD YOUR OWN BLOG, to begin with?
Lauren Golden: So Yeah, I'm on the earlier end but I'm a pretty true millennial.
So like most Millennials, things that we don't necessarily already know start with a Google search from our iPhone.
That is how I literally found you. This is the space I live in. For one of my clients, I use Dreamweaver, I manage their website.
I had dabbled a little bit in WordPress but it wasn't necessarily my go-to. I'm a little more confident with the Adobe products.

For just that's what I've done. I wanted something that's just quick and simple and easy to do and I just kind of got started because if it was going to be any more complicated than that? I wasn't going to do it, you know what I mean.
And so I just wanted something that I could do quickly and I stumbled upon your website and you had it broken down in my language.
You know bullet points and numbers. Here are your steps, here's how to, I'm like, "Well it doesn't get much easier than that."
So I did I followed exactly what you recommend and I'm still operating off of all of those things that I used to set it up a year, year and a half later, so…
Matthew Loomis: That sounds great!
Lauren Golden: Yeah. I'm a poster child for you.
It worked!!!
Matthew Loomis: And I obviously wanted to bring that up.
How did you find the guide?
You obviously found it easy to use.
Lauren Golden: I did, I did!
And like I said, you know, I'm pretty savvy.
I needed it to be turnkey I didn't put a lot of thought into it because I just wanted to get going.
Matthew Loomis: Right. Exactly.
I wish I could play this for everyone that's considering starting a blog.
Lauren Golden: You can!
What Drew You to the Mommy Blog Niche in the First Place?
Matthew Loomis: Maybe so. Maybe we'll figure something out.
Lauren, so you're in the mommy niche.
You're a mom and at first, you were a working mom. And then you (my wife and I have been through a miscarriage so I know that that's an emotional thing and hard.)
What made you choose mommy blogging versus a hundred thousand other niches out there?
Lauren Golden: It's so funny that you call it "Mommy Blogging"
And I think that there is a "true" mommy blogging.
But if I were to say which niche I was in? I don't know if I would pick that one.
Only because I still very much identify as a working mom.
I face exactly the same issues every day as a mom trying to manage children, laundry, dinner while still working. I have just now created a situation where I only have to walk a few steps into my office, instead of driving down the street for, you know, an hour okay? Or whatever the situation.
I still identify as a working mom and I'd say that I have kind of working mom blog. That kind of how I would say it. I don't fit the traditional mold.
You will never find crafts on my blog. I do not know how to craft. I am not partners with moms, who are very savvy on Pinterest, that is not my skill set.
You will never find recipes on my blog!
You may find some parenting advice, but it's usually going to look into the idea of, what do you do when your kids get sick? That for me, now that I work from home, but also when I worked in an office, has been one of the hardest parenting things to figure out.
You know, you've got a presentation that day or you're meeting with a client. What do you do with your kids? So those are the type of the mom topics that I discuss.
I also did document my miscarriage. Obviously, my miscarriage had happened and that was the catalyst for me to leave my job and then eventually start the blog.
When we came upon the due date, that was very emotional for me and I blogged about it. That actually to this day has been…And it's been over a year now, but still, that post has the most hits of any post on my website.
Which is kind of crazy, because it's not really what I feel like I could talk about but it's something that so many people could relate to and it's a topic that's not usually discussed.
So yeah, that's really rewarding.
So I don't know if I fall into a very traditional niche? But I'd say kind of a working mommy blogging niche.
Matthew Loomis: I'm really glad you clarified that.
And brought this up. 
I wonder if there is a name out there for the solopreneur mom niche?
Mompreneur Wikipedia
Mompreneur is a neologism defined as a female business owner who is actively balancing the role of mom and the role of entrepreneur. The term has a dedicated section on Entrepreneur Magazine's website. There is also a Canadian magazine devoted to the topic, TheMOMpreneur Magazine.
Lauren Golden: There might be.
You know you see a lot of…In the day of Hashtags, I see a lot of stuff like Boss Mom, Mom Boss…So I use those.
I use those all the time when I talk about myself. I think that there is definitely a community out there that craves this kind of information and myself included.
Matthew Loomis: That's good to know.
So your content focuses primarily on solopreneur, working from home, work your own business type of topic?
Lauren Golden: Definitely.
Matthew Loomis: You've been doing this now for a couple of years.
Is that right?
Lauren Golden: Yeah. It's been about a year and a half.
How Would You Describe Your Blog as Advantageous to Your Community?
Matthew Loomis: What else can you tell us about your website.
The free Mama?
What would you say the purpose of your blog is?
Lauren Golden: I think I would say my blog is…
I kind of came up with the tagline, (it is still on there if you listen to this soon and you go visit the website, but I'm toying with taking it off. So if it's gone now, you'll know why.)
My tagline was – A Working Mom's Quest Of Having It All.
The having it all is the part I'm actually still really confident about, but it's the quest the working mom anyway. That kind of is, in essence, the whole reason I started my business.
It's the reason I decided to work from home and then the reason I started to tell those stories and share what I've learned along the way and what I've struggled with on The Free Mama.
It's kind of having this idea of having it all.
And you know, it's not a new topic, but it is one that I feel really passionate about and you'll see a lot of articles in this day of – Go Woman, the book, Lehman, Climbing the Corporate Ladder and all these things.
And you'll see a lot of these things lately that says, "You can't have it all." You cannot have the major career and the family.
I kind of feel my purpose is to blow that up and show that that is possible.
I think part of that is redefining what it means to have it all.
Having it all is not having a mansion. It's not driving the expensive car. It's not doing all these things.
To me, it's having a state of mind of knowing that you are pursuing everything that you know that you want to get out of this life.
To me having a family was super important. It's number one.
I love my husband and I love my children but I feel very much like I have something else to give. Something more to give of myself and I love what I do and I don't think that it would be fair for either.
And now that I have a business, if you talk to any entrepreneur they'll tell you that their business is their baby.
I feel that the essence of my blog is to encourage and empower women to feel like they can do both. On that same note, a lot of women work because they have to. (And I kind of talk about this on my blog too.)
When I went back to work after my first daughter was born, she had just turned five, so almost five years ago now. When I returned from maternity leave, I was really sad and I know most women feel really sad and I was kind of wondering, "Am I doing what's best for my child, am I doing what's best for my family, am I doing what's best for me?"
That first day back from maternity leave, the adult interaction and finishing the projects and I remember sitting back in my chair that first day thinking, "You know what I really am meant to do both."
I think that I will be a better mom and I will be happier if I can serve clients and get this intellectual stimulation every day that I enjoy and when I'm at home I'm 100% with my family.
I'm just one of those moms who needs both.
I know that we are all different, but I want women who either have to work or want to work to feel like they can do both and they can be successful at both.
That's why I started the blog.
Matthew Loomis: That's great!
I've noticed a couple of folks out there that are kind of focusing one guy in particular.
He's doing it more from the man's perspective of balance and having it all, you know, but doing it in the right way. But I see this as being great…I don't know if it can be called a new niche but it definitely I think has a lot of growth potential there.
So we'll definitely be keeping our eye on you and seeing how this continues to grow for you.
Lauren Golden: Thank you!
I'm excited! This is definitely my soapbox.
So for anyone starting a blog, pick what your soapbox is and you'll never run out of things to talk about.
Lauren, Is Your Blog Monetized in Any Way?
Matthew Loomis: That's true. I like that.
Lauren, does your blog have any income streams are you monetized in any way yet??
Lauren Golden: I wouldn't say "Income streams."
But I have done sponsored posts.
I've been doing partnerships and for me where I'm at right now, it's great. Some of us have fallen into the mommy niche. So for me, I've also turned away a lot of opportunities because I don't want to get free things that don't make sense with what I talk about.
I like to keep that level of integrity, which sometimes can be hard when someone's offering to give you something for free and you're like, "That sounds great, but…" You know it has to make sense.
The most recent one that I've done actually has to do with a business that does like custom artwork. We just had our third baby in January and being the third child, we did not have a nursery ready for her before she was born. but it's kind of been a work in progress.
She's still in our bedroom for now and but we're working on it and we had just thrown up some purple paint on the walls when we got approached by this company.
And I'm like, "You know what, the fitting is right." And so they have supplied all of the artwork for her room and it was all custom so it was kind of back and forth. So that's actually a post that I'm working on now and it was great.
It was a great partnership and it made sense for what I'm doing because I talk about that I'm not crafty and I'm not artistic, I'm not a home designer.
This is not something that I could do by myself.
I talked about the birth of my daughter and how that's affected my business. And I didn't have a maternity leave this time because I am a solopreneur.
And so, how do you slow down without losing your clients and so it fits into my story so that's how I kind of balance it lately is just being really thoughtful about who I partner with and what those sponsored posts look like.
Would I like to monetize my blog in a way that would give me some cash money? Yes, but I feel the same way about that as I do with the sponsored posts.
It needs to be a way that makes sense for what I'm doing and for the people who come to me and read it. Because I think people can kind of smell through that like if you're not being authentic to what your message is.
So that partnership hasn't come through yet…But, I'm patient.
Matthew Loomis: You know, what you're talking about now many people call influencer marketing.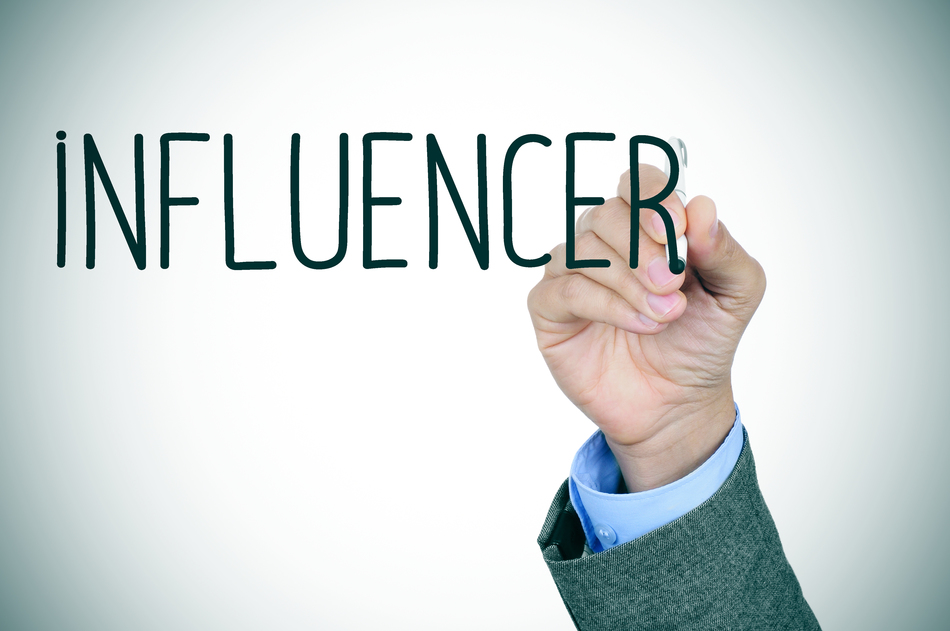 Lauren Golden: Sure.
Matthew Loomis: It sounds like businesses are contacting you.
Or are you trying to contact them to do these sponsored posts or is it a mixture of both?
Lauren Golden: So far I have been approached by other people.
I did join some groups and this is definitely in the mommy niche.
So you have to be careful again that it makes sense for who you are. But there are several organizations out there that you can join. Or if your readership is so high or your social media following is so high, they actually put you in touch with and promote you basically and supply your information.
So other than joining two of those other organizations, I have not had to approach anyone, I have been approached by people.
But it comes at a little bit of a cost, you have to turn people down. But also you get a lot of…Not spam, but people wanting to either write for you on your website. Things like that, you just have to treat it how you want it to be presented.
If you want it to look professional and have that integrity then you have to be careful what you're putting out there.
Matthew Loomis: Yeah. I feel like you could do a good post about integrity.
That is something that you keep bringing up.
I don't know if you know this, but I have a daughter named Integrity, so…
Lauren Golden: Do you really?
Well, there you go!
Matthew Loomis: Yeah.
Integrity is definitely important.
How Do You Prioritize Your Content?
Let's talk a minute about your content.
How often do you post content and do you have a content schedule?
Lauren Golden: That would be a different answer now than it was when I first started.
Like with any project when you are really excited and you're fired up, it's new, and you know you can be a little over ambitious and I definitely was.
My goal when I first started was to post three times a week.
Working Mom Wednesday: Work hard, play harder.
I'm going to do this three times a week Monday, Wednesday, Friday. My Wednesday's were always kind of not a guest post, but it was an interview so my content was built in.
It was a feature called Working Mom Wednesday, I still do them but not consistently any longer, but I still do them. It's an interview with a working mom or a business owner and those are super well received also. I really enjoy doing that.
The great part of those is that is it really didn't take that long. You know you had the emails back and forth for the content but then there is a post. You know, you edited it, you posted it so it was easy.
That part was great and that was working really well. I'd schedule, obviously a few weeks out…But the Monday's and Friday's kind of slowed me down because remember I had just started a new business.
I had two kids under three and I was ahhhh….. So I kind of set myself up to fail on that one. Now my goal is once a week. I try to post every Wednesday, sometimes I get a little bit behind.
The funny thing I've learned in my year and a half of blogging is how much blogging is like parenting and you will make a lot of mistakes but you always get another chance to get it right tomorrow. So that grace that we have to give ourselves as parents is something that I have practised numerous times as a blogger.
If I don't post on Wednesday's somehow I'd like for people to notice but the odds are right now nobody's going to be emailing me right now going, "Lauren, where is your post today it's Wednesday?"
And so I just have to show myself that grace.
That if I don't get to it because my child is sick or I just signed on a brand new client and I'm super busy getting them ready and kind of into my source flow. It's not the end of the world. I have to do that while mindfully going, "This is important to me and I do need to come back to it."
And so I really try to have that balance of making it a priority but not being hard on myself if I don't get to it.
As far as the schedule, I do map out what I'm about to write about. So I usually have that mapped out probably about six weeks in advance.
Something I have been doing lately, and again, practice what you preach. That's a quote for a reason. I tell people this all day long and then I don't sit and do it. I've started bundling my posts and so I'll sit one day and write like three.
For me that has been really successful and it's made me stay really committed and that way I don't feel like, "Oh shoot I have to get one out again or I just don't have the time this week." I can just have them ready to go and I can just fire them out on Wednesday and that's been working really well.
But I have had to show myself a lot of grace.
Would You Eventually Progress to Audio or Video Interviews?
Matthew Loomis: That's an important thing to do for the long game of blogging.
As you continue to grow and learn more about how to do blogging.
Do you want your Wednesday interviews…
Are you interested in doing audio or video interviews?
Lauren Golden: I don't know yet.
I guess I am interested.
That's being a marketer and primarily with the focus on digital marketing. I'm clearly well aware that's where things are going their already there but I'd love to get into video. I did do my first Facebook Live a couple of weeks ago.
See, I'm on the cusp of becoming a millennium.
How Was Your Experience with Facebook Live?
Matthew Loomis: Right.
How did it go, your first Facebook Live?
Lauren Golden: It was good, I liked it!
It was fun.
I like all the techie stuff like a millennial but I'm not into all the selfies and stuff.
So seeing myself Live on video, that's not something that I'm totally confident with yet. But maybe we'll see…I certainly not shy. I feel like I have plenty to say but we'll see if that's what's next.
I'm not sure yet.
How Are You Promoting The Free Mama on Social Media?
Matthew Loomis: Alright, we'll keep an eye out for that.
Now, when it comes to once you're done with your blog post. You mentioned that you haven't really been using social media all that much.
How are you promoting or getting the word out that you've got this new post?
Lauren Golden: I do. I use social media.
I'm just not nearly as consistent as I'd like.
So I'm on Facebook and Twitter and Instagram for my blog – The Free Mama Blog is my handle for those. So most of my traffic definitely comes from Facebook.
Again I get into the geeky analytic side of things, which I really enjoy. So I know where a lot of people are coming from and a lot of people are coming from either Google if I do a really good job on my keywords and stuff. Or primarily through Facebook.
I have an okay size following. I've never paid an advertiser or anything like that. It's all just been word of mouth and people finding me.
Then I did start probably…I don't think it's been a year yet, maybe six months but I started a Facebook group. Which I know a lot of marketers are doing just purely because of Facebooks restrictions with pages and reach and targeting and all that kind of stuff.
I really did start it to start building more of a community. The way that it is now – The free Mama, it's not paying my bills. It's sort of my passion project. And clearly, I think every body's goal would be for their passion project to pay their bills but for now, I'm still doing the digital marketing and enjoying it.
But I love this community that I've built and you can find that on my website. It's really just a place for working moms, whether they're working from home whether they still have that traditional 9-5, whatever their circumstance. To share ideas and ask questions and feel supported and that's really who I am about anyway.
So that's all kind of living in that social media space and that's primarily how people are finding me.
But I would give myself as a digital marketer an F in terms of my actual posting I'm not…But when I get a new blog post I definitely push it out to social media.
Matthew Loomis: And are you developing an email list at all?
Lauren Golden: I am.
I have learned a lot about that through some of the clients I work with. (Again I'm not practising best practices there either.)
I do have a way to opt-in and I do send emails but at this point, it's really just a rundown on the posts that I've made. So it's a way to deliver my content without going to my blog. I don't have any sort of lead-magnet, I'm not providing you with any sort of added value from what you'd find on my blog.
But I am working on that.
So that is definitely something you can come back and look for because that is in progress.
What Would You Say Makes Blogging Hard For You?
Matthew Loomis: That's good.
You've started and it's on its way.
Lauren, what do you find as a blogger to be your biggest challenge?
Lauren Golden: I think obviously consistency is somewhere where I can improve.
But that's one of those words…I know what I should be doing but it's finding the time to do it.
So I think I'm on my way, but as a working mom it's all about prioritizing and as much as I love my blog, you know, it's kind of family – work – blog.
At the end of the day or at the end of the week there's not that much time to give to the blog as much as I would like to.
But I'm getting there. My oldest starts kindergarten next year and in five years they'll all be off to school. Hopefully, I'll have a lot more time.
So consistency is definitely a struggle.
I would say my biggest challenge with blogging especially earlier on…I hate to say this, this might be a little more of the millennial in me but it also has a little bit to do with ego. I think it's knowing if people are reading and knowing if people care about what you have to say.
But at the end of the day, I've decided that I would be writing it anyway. So that's kind of what keeps me going. I think we want to know that our ideas make a difference and that people hear us and can relate to us.
So I would say that has definitely been a challenge especially earlier on and you want to know that the time that you are investing is worth it.
What Makes You Love Blogging the Most?
Matthew Loomis: On the flip-side.
What do you enjoy the most about blogging?
Lauren Golden: I find blogging to be almost therapeutic.
You know we are so busy we have all these ideas.
And to kind of throw them out there into the universe and see what sticks. It's almost a little cathartic and I talked a little bit about the blog post that I did about my miscarriage. That was definitely not like anything else that I was talking about.
It's not really related to being a working mom, but it is an experience as a mom that way too many of us share.
And the weight that was lifted off of my shoulders after I wrote that, I mean it was more of a diary entry than a blog post probably. But it was very cathartic and I had a lot of people contact me after I wrote that particular post. People that I didn't even know. Not like my mom calling up.
But people I'd never met saying I really needed to read this right now.
Or even like a year later people were still commenting. Once you put it out there, it stays out there. It might not have related to somebody when I was going through it, but even just recently I had somebody contact me and say, "You know I'm so glad I found this I went through this and I was feeling really alone until I read what you wrote."
And getting that kind of feedback that really helps with your biggest challenge that whether or not people are reading. I just enjoy feeling like what I have gone through or what I have learned in turn what I decide to share is helping people.
I think as bloggers and as business owners that's ultimately what we want to do, we want to take our strengths and help other people learn from them basically.
Matthew Loomis: Right.
I find that to be a very common goal or ambition or reason why people start blogs is they want to help other people and of course that can be done in many different ways online.
I couldn't agree with you more, I tell people all the time that blogging is the cheapest therapy you can find out there.
Lauren Golden: it's true.
It really is true.
And it's funny I think with a lot of people I get my best ideas either when I'm out exercising or when I'm in the shower. Neither are very good places to write stuff down, so I've got really good at leaving myself voice memos and things like that.
I'll just kind of capture the thought in the moment and I'll go plug it into my content scheduler. I might not sit down and write it right now and I may not even clean it out but I know that it's enough to kind of spark that thought.
Maybe I'm having coffee with a girlfriend and she's telling me what's really bothering her about her job right now or a struggle she had with her husband and sharing some of the responsibilities. Or whatever it is that I could talk about and I make a note of it.
Because it makes me sit back and say, "How would I solve that, what would I do?" Or how can I relate to her and tell a story that might then help other people who are feeling the same way?
So I think the answers to what we need, the next blog posts, they're all around us all the time you just need to be paying attention to them.
Matthew Loomis: Right.
So when you get an idea, are you analogue or digital?
You indicate that your digital as far as jotting that idea down.
How do you save your ideas?
Lauren Golden: Yeah. Well, I just have to get it out in the moment.
I do believe that baby brain is a real thing.
And so if I don't write something down it's gone forever. But do have a Notes app on my iPhone that I take a lot of notes in or I'll open an email even and just send it to myself.
Or if I'm driving or whatever you can do like the microphone so I'll just leave myself a little voice message of what I'm thinking at that moment whether it's a couple of words or a couple of sentences.
It's about getting it out there before it's gone and then you can always come back to it later. Because if I schedule a time on my calendar like tomorrow to sit down and write a blog post. I could just stare at my computer for an hour but when those ideas are coming you got to catch them while you can.
Matthew Loomis: Lately, I've been texting myself ideas.
Lauren Golden: That's good!
Matthew Loomis: And it's really good that I got a new iPhone that's waterproof.
Because like you said the shower makes it really difficult sometimes.
Lauren Golden: I know I kind of keep notepads all over the house too.
Just in case.
What Does the Future Hold for The Free Mama Blog in a Couple of Years?
Matthew Loomis: Definitely.
Laren lets just take a moment here to project into the future.
What are you going to do with your blog down the road? Where is your blog going and where do you want to be in two years?
Lauren Golden: You know it's so funny.
I think for so many of my clients I helped them set up a blog for a business that already exists.
What's happened to me is that I started this business in digital marketing that is something totally unrelated. But I've created this blog with this entity and this concept that's almost having this reverse effect.
In two years I would love to have a business around the idea of The Free Mama and around that women can have it all. 
They can have it both. They can have the careers and they can be on the PTA. They don't have to sacrifice that involvement in their kids lives just to pursue a career and vice-versa.
I don't know what it looks like I don't know if it's helping women launch their own businesses from home like I've been able to do.
We all have skills and talents that we can share with other people for a profit. We all have it inside of us, it's figuring it out what it is who's your market. That's the marketer in me, but I haven't figured it out yet and I hope to have it done within two years.
My fuel and my passion for it is not going anywhere. It's only getting stronger. So I'd love to start some sort of movement whether it's coaching or…I did actually start a book, which is great because if you're a blogger you've got the outline for your book already if you've been doing it long enough.
So that's kind of a natural progression. Check on me in two years. If that books not done you need to tell me to get moving.
I'd love to create a business around what the blog stands for and help other women kiss that guilt good-bye that so many parents feel when they feel they're having to choose and letting them know that it is okay to pursue everything that they want in life.
Matthew Loomis: I think that is the most important message from our interview today.
Is the fact that you don't have to have it all know before you start.
Lauren Golden: No.
In fact, my miscarriage, truly it was devastating and it was heartbreaking and everything you could imagine.
But for me, it was a real mind-shift in my life. My whole family was on my insurance because my husband owned a business and so it was a real risk for both of us to go out and be on our own.
We had been talking about it and it had been something that I wanted but going through this personal experience was a huge mind-shift of just, "What are you waiting for in life?"
Nobody's going to just hand it to you on a plate. Nobody's going to do it for you and having that mentality of we only have one life to live and if this is not what I want mine to look like what am I going to do about it?
It sparked a real change for me and if that's something that other people, men, women, anybody wants to pursue in their lives whether it's quitting your job or going on a trip around the world.
It doesn't matter what it is, but if one person listening is somewhat inspired, I really encourage you to just go for it.
The worst that can happen is that it doesn't work out and then you go back and get a job and that's how I've approached it the whole time. If I'm not able to produce the income that I need to to help support my family then I can go and get a job.
I haven't had to do that because I've kept my eye on the prize, but there is always an alternative so don't let the fear of the unknown hold you back from going for it.
The same goes for blogging. Don't not start a blog, because you don't know if it's going to help somebody. You can't help somebody if you're not writing the blog so just go for it!
Try it! Your mama will read it, your friend will read it.
Matthew Loomis: That's good stuff!
Wow, definitely. Yeah!!!
I like what you're saying there because it's a journey and it's a process.
And the only way to get to know what you can do with a blog is to get started and see what develops.
Lauren Golden: Absolutely!
And with your steps you can do it really easy.
Lauren, What Has Changed in Your Life Since You Started Blogging?
Matthew Loomis: That was agreat segue there.
Thank you!
So Lauren, I want to wrap up with a great question, I ask all my guests this question.
How has blogging changed your life?
Lauren Golden: I think that blogging has changed my life by connecting me with people who I never would have met otherwise.
I never would have talked to them otherwise.
In knowing that the words that I said, made an impact on them and just also been able to stick with something so long and being consistent with it.
I've definitely ebbed and flowed. You know, don't go back and look at all the timestamps on my website, they will not be consistent.
I had a baby, I had morning sickness. We moved cross-country in this last year and a half. So we've had a lot of ups and downs but I think the blog if anything has been consistent.
The great thing about blogging with all of these changes, I now sort of have them all documented. It's not just been about me, that's not the only thing that I blog about.
But I think to be my own true self and to be authentic in those blogs is to share what I'm going through. And I talked about what it is to move a business cross-country and what it is to move a family across-country, all those things.
Now I get to go back and read those and have that reflection of how I felt in that moment and that's a really cool thing to have.
But yeah, I just think the connections and just the opportunity to share what you know which I always say you can't be wrong in your own experiences because they're yours you know them.
So yeah, just to share those with other people I would say has definitely changed my life and it's kind of sparked something bigger, you know, some new catalyst for a new business.
We'll see, a movement. It's going to be a movement. You can have it all! That's the movement.
Where to Connect with Lauren Marty Golden Online
Matthew Loomis: Awesome!
Lauren, where can people connect with you online?
Lauren Golden: Yeah. So you can check out my blog it's –
The Free Mama Dot Com
I'm on Instagram, Twitter and Facebook @ The Free Mama Blog
Matthew Loomis: Links to all of these things that we've talked about today are in The Show Notes.
Lauren, thank you so much for coming on The Blog Chronicles today, its been a real pleasure to meet you and find out more about your story.
Lauren Golden:
Thank you so much I appreciate it.
The Show Notes
 [email protected]
Lauren Golden – The Free Mama – 6 Powerful Steps To Get What You Want At Home And At Work – Free Download
Lauren Golden – My Miscarriage Story – I'll Always Remember You
Lauren Golden – Working Mom Wednesday
 Lauren Golden on Facebook
 Lauren Golden on Twitter
 Lauren Golden on Instagram
Matthew Loomis – Build Your Own Blog – Blog
Matthew Loomis – Build Your Own Blog – How To Start A Blog In 2017
WordPress – Dot Org – Publishing Tool
Tabitha Dumas – The Truth About Being A Solopreneur Mom
Ileane Smith – How To Start Using Live Video Marketing
Ileane Smith – Basic Blog Tips
I'll see you next time!
Matthew Kaboomis Loomis is the owner of Build Your Own Blog. Follow him on Facebook and Twitter.