How Does Authentic Personal Brand Management Empower Teens? This High School Teacher Thinks Every Kid in America Should Know [EP 16 The Blog Chronicles]
Welcome to Episode 16 of The Blog Chronicles
My guest is a high school teacher in the state of Florida who is pioneering a unique classroom curriculum that's teaching high school students the subject of Personal Brand Management.
He's become a self taught expert on how our digital footprints are formed over time and how those digital footprints impact us in the present and for the rest of our lives.
He's teaching teens to think about their online presence, how they come across to the world, and he helps young people do more than just consume online media by including in his curriculum online marketing skills so that teens can begin creating and shaping their digital footprint in positive ways to better their future.
He has a vision to spread this personal branding curriculum into high schools all over the U.S. and the world because he is passionate about the importance of this topic.
From prospective employers to love interests, everyone gets searched online. What people find when they search us has a huge impact on our lives and my guest wants teenagers to understand this.
Okay, let's get our chronicle on with teacher and social media enthusiast Jason Shaffer.
Jason Shaffer Interview Transcript
( For those who like to read.)
Introduction
Matthew Loomis: Hi Jason.
Welcome to the show!
Jason Shaffer: Thank you.
Good to be here!
Can You Give Us an Overview of What the Purpose of Your Personal Branding Course is for Students?
Matthew Loomis: Jason.
You are a teacher at North Broward Preparatory School in Florida.
That is requiring students to enroll in a personal branding course.
Give us an overview of what this course is about and it's purpose for high school students.
Jason Shaffer: Well.
I'd like to start Matt by saying.
That I really have the greatest job EVER!
I spend my days helping students discover their passions.
Then help them at first at least to provide examples of how they can use different social networks. And learn from a variety of experts. I simply provide them with some lessons and inspiration and introduce them to whom they may want to look up to.
I wanted this course to be grounded in real-world applications and ideas.
We focus on digital literacy.
Citizenship.
Storytelling.
Marketing.
Branding.
Social networking.
Blogging.
Leadership.
And all that stuff through my own five years of research is what it takes to build a personal brand.
Where Does Blogging fit Into All Of This?
Matthew Loomis: Where does a blog fit into all of this?
Jason Shaffer: For us.
That's the social networking.
The storytelling. It's a big role especially for my kids who love to write.
What is Most Significant to You Regarding Personal Branding?
I don't know if there's one accepted definition of personal branding.
I want to ask you.
How do you define personal branding?
Jason Shaffer:  Five years ago.
I wouldn't have been able to do that for you.
Today, in my opinion, it's simple.
Personal branding equals reputation.
When someone hears you name or they see your name online.
What do they think about you?
What do they expect from you?
What are the values you represent?
What interests you?
What type of experiences or stories are you sharing with other people? In my opinion, whether you're online of offline. These are attributes of a personal brand and qualities that I would want my kids to have.

Was it Your Idea to Present the Course to Your Students?
Matthew Loomis: It sounds like.
A really positive thing for high schoolers that you've got going on here.
Was this course your idea?
Jason Shaffer: I can't take credit.
For the original idea.
But I did seize on a fantastic opportunity.
Up until this course was created. Our school pretty much like every other high school. Offered a required computer applications course. They learned PowerPoint and it was about dinosaurs most of the time.
My mentor and my advisor at school Dr. Joan McGettigan. She had a vision, to make a course that was more relevant to what today's teen are using. 
What tools they're going to need for college and beyond.
It was a fantastic idea and when the opportunity presented itself to create the curriculum even though they didn't give me much time start. It really did present a course that kids have fallen in love with.
Are There Textbooks Available for the Course?
Matthew Loomis: Are there textbooks for this?
Jason Shaffer: I'm working on one.
My kids watch a lot of TED Talks.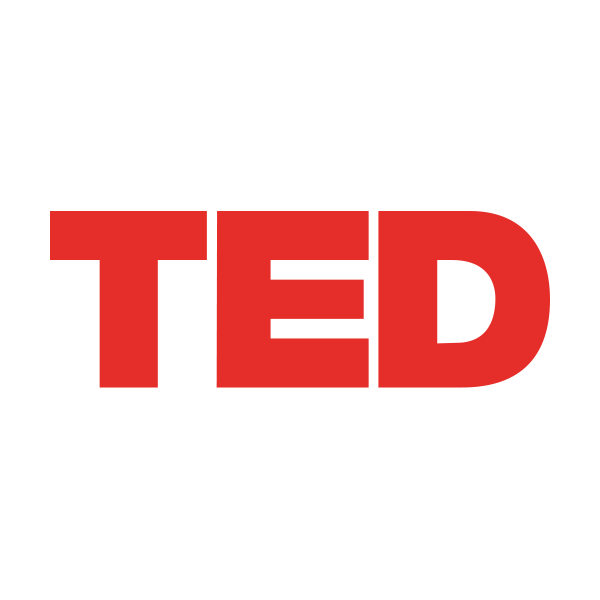 TED is a nonpartisan nonprofit devoted to spreading ideas, usually in the form of short, powerful talks. TED began in 1984 as a conference where Technology, Entertainment, and Design converged, and today covers almost all topics — from science to business to global issues — in more than 110 languages.
There is a lot of blog like yours out there that my kids can look at and really learn from pros. 
That's what I really want them to do. Not learn from a textbook. Not learn from me I'm not the expert. I'm the curator of the information that I'm finding on the web.
Which Matt, ultimately is what I am trying to be able to get them to do.
Why in Your Opinion Should Students Be Learning About Personal Branding?
Matthew Loomis: Why do you feel so strongly.
That young people in high school.
Should already be learning about personal branding?
Jason Shaffer: Alright.
Let's be clear.
Everyone has a brand!
Whether you know it or not. The people that you know even the people that you don't know. They all have impressions of you. We've been labeled from birth to primary school.
The professional world as well. By our bosses and co-workers
So when it comes to teenagers I want them to know and understand their brand. It's important because then you can control it.
Some people like to believe that these kids are the digital generation because they've learned to grow up in the digital age.
That's true in terms of consuming but what I found out is that they're not always interested or know how to create. And in terms of bringing this to the kids, by building a brand they're learning how to curate their own information.
They're learning how to create videos, blogs, channels.
All sorts of stuff and these are tools that they are going to be able to take with them for a long time.
Matthew Loomis: Do you encourage them.
To build their own platform?
Jason Shaffer: We spend five weeks.
With what I call – SELF DISCOVERY EXERCISES.
Who were you?
Who are you?
Who are you gong to be?
It's a thirteen-week course that probably takes five weeks and the rest of the time they spend on Twitter,  Linkedin,  Google+ more for the different collections that they can follow in.
Chat groups they can join up. Blogging. Creating a YouTube Channel.
Really letting the world know what they're interested in and how they want to be presented.
Hopefully in a professional and positive way. There's only so much I can control when I call the class personal branding. I can't be too strict with what they decide to produce as long as (and we have a school honor code) they are following that. It's game.
We Naturally Think That Just Because Our Kids Grew Up With All This Technology That They Would Be Inclined To Have a Mind for Branding Themselves
Matthew Loomis: You make a good point.
We have a tendency to think.
Just because they grew up with technology that they are already branding and marketing savvy.
You are finding that that's not the case?
Jason Shaffer: It's the social media age.
Ninety- seven percent of my kids are using Instagram and Snapchat.
What they share and post about themselves.
Who they'll follow?
Who follows them?
What comments are they leaving?
This is their digital footprint. They're going to be Googled by colleges. Internships. Love interests. They need to know that the descisions that they are making now are what they are going to be judged on ultimately.
That's how people are going to interpret them.
Have You Received Positive Feedback From Your Students Regarding the Course?
Matthew Loomis: We'll get into that in a second.
The course has been going on, I believe since the Summer of 2012.
Have you had any former students come back to you and tell you how helpful the course has been for them?
Jason Shaffer: I will tell you that.
Most of our students we try to get them as freshmen.
We really want them to start curating early so that they are presenting something that's authentic. By the time they are juniors and seniors applying for colleges.
I have had upper classmen who have graduated. Some entering the workforce now. My most recent example that I could think of is a student who while in my class actually decided that his focus was going to be body building and weight lifting.
He wrote a blog and he created a YouTube Channel where he gave tutorials.
He was noticed by an online bodybuilding website and they asked him to enter a contest and he won a three-thousand dollar cash prize.
It was a spread in their magazine. It inspired him and it let him know that there are people out there, "Who care about what I'm doing."
Another student was an international student and so I have students all over the world, who's living in China now after graduation. Who emailed me a few weeks ago that the class inspired her to spend her whole gap year creating a blog.
Focusing on helping Chinese students better adapt to American culture.
That's what she wants to spend her gap year doing. It's amazing it brings joy to them. It brings joy to me. When they are writing and they're creating for a public audience, not just their teacher.
They put a lot of work into that.
Matthew Loomis: Right.
Absolutely.
When you are writing more than just for the teacher.
It's out there for the world to see. It does make a difference.
Jason Shaffer: Yes.
This is Your Mission Statement!
Matthew Loomis: Your mission is.
Quote – "To provide an opportunity for students in which they gain real-world experience and expertise by utilizing the most relevant technology to promote their personal journeys, experiences, passions, and goals."
Jason Shaffer: Whoooot!
How Does Your Philosophy Help Students Gain Real-World Knowledge and Expert Skills?
Matthew Loomis: That's a mouthful.
Let's break that down a bit.
Jason, first of all, how does your class help students gain real-world experience and expertise?
Jason Shaffer: Alright.
We'll keep this short and sweet.
My philosophy as a teacher, human being, and future parent is that .
Children in school need to be not memorizing but to learn the tools that the subject would require if  they wanted to become that in the future.
In a history class, I would not want my students memorizing dates and facts. I want them to learn how to be historians. In an English class, I want my student to learn to become writers and respect poetry and crafts.
In personal branding, same thing. I alluded to it earlier. I want them to learn marketing skills, right. So we build logos, we create videos. I want them to practice their writing because in the real-world they're not going to be writing essays.
They are probably going to be running businesses and maybe needing a blog.
That's what we want. I want them to hear from experts. Like I said before a lot of TED Talks and a lot of websites that we visit. Instead of a textbook on how to use GoogleApps. They can figure that out. That's what they're good at.
It's how to apply it. Not to just the classes, I'm in now, not just college but when I'm in a real-world situation.
How do I take my stories and make them relevant?
We talk about job interviews and their summative assessment is to create a resume and present them to the classmates. They know and I tell them that the world is changing rapidly. I can't prepare them for anything specific because who knows what's going to be in five years.
Since that, they are learning and are grounded in the idea that they can take control over their own learning and who they ultimately become.
The irony is, is that's exactly how I created this class.
Do You Honestly Think Something Else Will Replace the Old Fashioned Resume?
Matthew Loomis: Speaking of resumes.
Jason, I'm just curious, but I've read that resumes are going out of use.
Do you think those are going to disappear?
Jason Shaffer: Yes.
I think that Twitter is their resume now.
I mean Linkedin is their resume now, Their digital footprint is their resume.
Background checks are probably disappearing too. Who needs a background check? You can find out anything you want on social media. I don't have to make a traditional Word document.
We use a cool website called Visualize Dot Me it's an infographic resume that the kids really get a kick of seeing their passions and their interests really be reflected on an official resume document. That's cool for them.
Matthew Loomis: Interesting.
Visualize Dot Me
I'll have to check that out.
Does that fall into your second mission, you want to use the most relevant technology.
Is that an example of that?
Jason Shaffer: Yes.
The word RELEVANCE on purpose because it's always changing.
What's relevant today?
We use a lot of Google apps. My school is blessed to be recently named an Apple distinguished school, but we've been a Google Apps school for the past five or six years.
We use all of the Google apps. Whether it's slides or doc's or blogger. (Which I know you have something to say about) Also presentation tools like
iCodec.
 Prezi.
 YouTube.
Social networks like –
Twitter
Google+
Linkedin.
All of these things are going to be relevant in the next few years.
Especially when they get to college and they start thinking about internships. This is the stuff that they are going to need to be able to learn. How to tell a story. I have a brother-in-law who asked me, "How do I get away from boring PowerPoints?"
And I'm like, "I've got some ideas for you." "This is what I do."
Why Would  Students Want to Share Their Life's Experiences With the World?
Matthew Loomis: Great.
You close your mission statement with –
Quote – To promote their personal journey's, experiences, passions, and goals.
Why would a student want to publically share those things online?
Jason Shaffer: That's a great question.
I know.
Because I've spoken to students who believe that life is personal and it's private and I can't tell them that, that's not accurate.
You have a right to privacy and you have a right not to share what is most private to you.
I will tell you in the first week of my class we do a lesson. Where we pretend that we are college admissions officers and we look at two students who are not real students. We look at their blog, we look at their Twitter account and we look at their Facebook account. We dissect it and when they're over they choose which one they like the best.
Then I say to them I made a mistake. There are two other students and the reason I forgot about them was when I Googled their name, everything I found was on private. The other student, when I Googled their name I found nothing.
I asked them. Does anybody want to change their vote? You can pick one of the two kid's that we've learned a lot about. Or you can change your vote to someone we know nothing or someone who is on private.
Make your own determination as to why that might be. Never, never have they chose one of those two students.
They realize and I tried to express earlier on that social media today is like a super power. You can choose not to use it or you can choose to use it for good.
The same reason Matt, that I'm talking to you today is because I have decided to put myself to the forefront and set the example.
 

I want my students to know that anything is possible if you are at least willing to put yourself out there a little bit.
To the level that you're comfortable with and good things can happen.
Can You Talk About Some of  the Dangers for Teenagers on Online Communities?
Matthew Loomis: Jason.
I would like to talk to you now about the benefits of some of the dangers.
That you find with online communities.
Can you talk about that, you know you're dealing with fourteen-fifteen-year-old kids. You're encouraging them to get involved in online communities .
How do you deal with the dangers?
Jason Shaffer: The first thing is that.
They're already there.
My responsibility is to make sure that while they're there they are as safe as possible.
We have made some arrangements at the school where things like YouTube are restricted to only channels that are approved. The truth is these types of restrictions are not what we are aiming for. We are trying to open up our campus so that our students are learning responsibly how to take control of themselves.
Our conversation starts off generally with a very good CNN Anderson Cooper documentary.
Anderson Cooper
From Wikipedia, the free encyclopedia
Anderson Hays Cooper (born June 3, 1967)[2] is an American journalist, television personality, and author. He is the primary anchor of the CNN news show Anderson Cooper 360°. The program is normally broadcast live from a New York City studio; however, Cooper often broadcasts live on location for breaking news stories. In addition, he is a major correspondent for 60 Minutes.
From September 2011 to May 2013, he also served as host of his own eponymous syndicated daytime talk show, Anderson Live.[
It's called – #Being 13 and if you haven't seen it, it's pretty good
Matthew Loomis: I haven't.
Jason Shaffer: When I created this class.
Five years ago, we focused a lot on not what to do.
When I did that my experience was, I sounded like the adult in the room.
Who was telling everybody that they were misbehaving badly under an assumption. We have toned it down a lot actually by trying to focus on the good. We are focused more on, "Okay, what information are you comfortable with being out there?"
If it's not X Y and Z let us understand our privacy settings. So that we can make those adjustments. 
Let's understand that there are people out there who are intentionally hurting other people's feelings.
If you are in that situation with something that you share. Please bring it to my attention. Know that's it's possible and let an adult help you deal with it.
We also talk about making sure that the information that they're sharing doesn't include phone numbers and addresses. Even as simple as when you're posting to your social network, making sure that your geo-tracking is not available on the pictures that you're taking.
It's more for them to be aware. It's not necessarily something that I can control for ninety students. It's hopefully a conversation that is happening not only in the classroom but at home.
This is definitely something that is an important topic. (Not to get too far off) But it was in Washington DC two weeks ago meeting with a panel discussing this exact question.
"Where is the school's role in privacy?"
And making sure that our kids are safe.
I feel that it is something that will be more important moving forward as students become more comfortable using these things. And think they know it.
What Optimism Stems From These Online Communities for Students?
Matthew Loomis: Right.
Let's talk about the benefits then.
What are the positive things that online communities provide for young people?
Jason Shaffer: I thought about this question.
For a long time.
The fact is that it gets to the root of what I ask my students to think about. "Why are we doing this?" 
The reason is because they have a common goal. It's to get into college. It's to get a good job. It's to impress the people that can make good decisions about them throughout their lives.
The benefits in my opinion of connecting with people you may never meet in any way. It's too easy today to learn from experts across the planet and to limit yourself to the seven teachers that you have on your schedule. Or the friends in your circle.
You're doing yourself a disservice by not connecting with like-minded people who have similar interests, passions, and goals.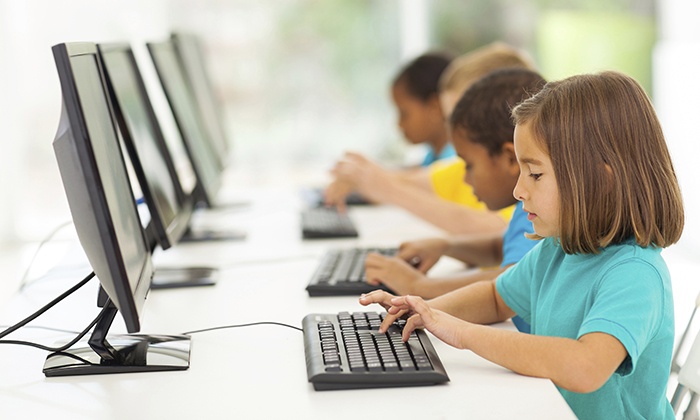 I don't want them following accounts that are inappropriate.
Or are not guiding them towards their goals.
Matthew Loomis: That sounds really reasonable.
I like that.
There are so many people that we can connect with and that impact our lives. Make our lives richer and share commons interests with folks from all around the world.
That may be hard for them to find very many people in their local community. Like certain interests.
Jason Shaffer: Yes.
You are taking a tool that they already love.
Whether it's Instagram or Snapchat.
My students love being on their computers, their iPads, their phones. They would take that any day over listening to me give them a lecture on marketing and business.
Doing it themselves is what they really want. They don't fight you on it. They just do it. And it's amazing!
What Social Media Platforms are the Most Popular Amoungst Teens Today?
Matthew Loomis: I'm curious.
What are the most popular social media platforms today right now with teens?
Jason Shaffer: Thank goodness.
My students are not using things like Kik and those other ones that are really getting some people into trouble.
They are all about Snapchat.
If they can put little cat ears on their heads and take a picture of it. They are in heaven. Instagram I think is slowly losing it's flavor. Facebook? Forget about it. I guess maybe 20% of my students use it. Maybe 50% have an account.
It's the Snapchat generation and Pokemon Go don't forget about that. They love that!
Matthew Loomis: So they're not using Twitter.
Very much?
Jason Shaffer: No.
I have a couple of my athlete's who have been sort of forced into Twitter by their coaches.
Without any instruction as to why they should be doing it or what they could be using it for I have run into a couple of kids who have an account but generally speaking they're not on Twitter and none of them are on Linkedin.
They love that they log into Linkedin for the first time and that they see their parents there.They've invaded their parent's space like some of their parents have invaded their Instagram.
Matthew Loomis: Isn't that a big reason why.
Facebook is no longer popular.
Because all the parents came in?
Jason Shaffer: Yeah.
We invaded, right? The adults invaded their space.
I thought it's important to have a Facebook account because the people who are going to Google them are probably more likely to Facebook them and they want to have a presence there too.
They don't like that idea typically but I try to encourage it.
Matthew Loomis: I hear that they do it.
Mostly to appease the parents like they'll only post things once in a while.
Jason Shaffer: In this case.
I think they do it to appease me.
It's their virtual way of locking the door, right. They go to a website that their parents don't know how to use and once they have learned how to use it they find something else.
Matthew Loomis: Right.
In our generation.
We had ways of doing that back in the day.
Jason Shaffer: I don't know what you're talking about 🙂
Matthew Loomis: Yeah sure 🙂
Jason Shaffer: Yeah I know 🙂
Why is a Digital Footprint so Significant to Us?
Matthew Loomis: So social media platforms make up our digital footprint.
They are a big part of it.
Why, Jason, do you think so many people don't realize the importance of  the digital footprint?
What makes it so important and why are so many people so clueless about it?
Jason Shaffer: I really think.
Certainly, there is a generation gap.
There is a certain demographic that is focused on their business success. Working and raising children. Getting into social media for work is not what they what. They want that escape to connect with their cousins in Georgia and connect with their long-lost friends and relatives around the globe.
They're not going home and at seven O'Clock at night wanting to log on to Twitter and start tweeting about their business.
What I want my kids to realize is that is the new resume. Like I told you earlier. That's what makes it so important is if I want to hire someone? If I want to offer someone a scholarship? I want to know what motivates them and what drives them.
What better way than a social media account that they've been posting to for the last seven years on an hourly basis sometimes. That is a picture that speaks fifty gazillion words.
Harness the power!
Matthew Loomis: We're harnessing Skype right now 🙂
Jason Shaffer: 🙂
Do You Recommend that Your Students Be Discreet About Their Profiles Online, Or Do You Encourage Them to Keep Them Public?
Matthew Loomis: Speaking of social media.
Do you encourage your students to keep all their profiles public.
Or is it okay to have a private profile?
Jason Shaffer: This has been a question.
That comes up a lot.
I've read from other experts that it's okay to have a private account as long as you have some that are open. I can't disagree with that for the reasons that they just believe that people deserve a private space.
What I will say is that the things that you're posting, things that you're sharing, align with your morals, align with your values. What's the use of making it private? What's the benefit?
So again, that's what direct messages are for and if you think that anything you post on a direct message or even an email. A private account even. If you live under the illusion that, that is actually private then you're probably doing yourself a disservice.
We all know that no matter what you share. Once you put it onto a computer, you don't control it anymore.
I don't feel that putting it on public purposefully reminds you that nothing's private and you better be careful.
Matthew Loomis: Right.
Isn't that one of the reasons.
That Snapchat is so popular with teens because it disintegrates within a few minutes or so?
Jason Shaffer: Yeah.
They hated it when I told them that they were hacked like two years ago.
That there are tons of sites out there just calling themselves "hacked Snapchat pages." They freak out when they hear that. They don't know that the stuff is so vulnerable.
Matthew Loomis: Right.
I also read that the cool thing to do when you're on Instagram is that you only keep ten or fifteen pictures up. The rest you delete.
If anything doesn't get sixty or more likes, then they delete them. Is this true?
Jason Shaffer: The first time I heard it I could not believe it.
The question I asked them was, "Would you delete a photo if it didn't get enough likes?"
And I couldn't believe that every single student raised their hand and said that they would. That's not the world that I live in. I don't count likes. I don't count favorites, I don't count followers.
I share things for me. I know that people will be looking and learning from it. Ultimately my goal is to do what I want to do and I can't believe that so many of my students really care enough that they would delete a photo.
For me, this is something that in the last year I have thought a lot about.
I had a friend that passed away. He was heavy into social media, he loved it. He used it all the time and when he passed away his accounts became like an obituary of beautiful memories.
His children one day are going to want to know about their dad and they are going to be able to find out.
There was something that I always wished. I wish I could see what my parents were like when they were my age. Like back to the future 🙂 Today we are going to be able to do that.
Matthew Loomis: Right.
That's a good point.
Jason Shaffer: Because we are sharing everything.
Do You Think Teens Will Carry On With the Trend of Deleting Photo's if They Don't get Enough Clicks and Likes?
Matthew Loomis: I am fascinated by the psychology.
Of this and maybe this is for another discussion but.
Do you think the whole thing about if it doesn't get a certain amount of clicks or likes then it should be deleted. Is that just a teenage mindset that they'll grow out of.
Or do you think that this is something that they'll carry throughout their adult years?
Jason Shaffer: In some ways.
It's sort of how society works.
If you've got a television show that doesn't have enough viewers you cancel the show.
If you are a celebrity and you don't sell enough tickets or albums or subscribers. You're not a celebrity anymore. So I wonder if they are not mimicking what they see us adults doing.
Matthew Loomis: It's funny.
I've started to delete things if they don't get any interaction or engagement. I delete them.
Jason Shaffer: It's it because we are embarrassed.
It's like, "Oh, I thought this was so cool and nobody else does!" "I don't want people to know that I thought it was cool and now I dumped it."
Matthew Loomis: I know.
Sometimes I think that that is part of it sometimes.
Jason Shaffer: It's interesting.
It's definitely like you said.
It's psychology.
Could You Think of Any Stories From Fifteen Years Back That Might Have Resurfaced to Come Back and Bite Somebody?
Matthew Loomis: Let me ask you this.
Are there any examples that you can think about.
(This doesn't have to be with you personally)
You've done a lot of research and I'm curious if you can think of any examples going back ten or fifteen years.
Where something was posted and this would be around the year 2000. And the fifteen years later it came back to haunt somebody.
Can you think of any stories?
Jason Shaffer: I thought about this.
The other day actually.
When we were in 2000 I had internet access at that point for about four years.
I was still in chatrooms on AOL with supervised moderators.
Matthew Loomis: Great point.
I think we're coming up around the nineteen-year mark I'd say for social media.
Jason Shaffer: We really were able.
To ease our way into it and really get comfortable.
It's the kids now who are really the one's who are put out there by themselves. I think about this. I wrote a blog post about Donald Sterling and he was thw owner of the basketball team that said things without knowing that he was saying them and got in trouble.
So from Donald Sterling to Donald Trump, Anthony Weiner. There are lots of examples of people out there who by just not being aware. How their words and actions could possibly come back and haunt them. Whether they knew they were putting them online or they didn't know.
I want my students to know that there are long-term consequences. 
Sometimes with sexting and with inappropriate language and pictures. 
Even though today it might get a laugh. Tomorrow that laugh could turn into something more serious.
Matthew Loomis: Donald Trump.
Is a good example.
That audio was eleven years old.
Jason Shaffer: Yeah.
Again he didn't type it.
But he knew it was being recorded. It's just a shame.
If people just had a good moral code then nobody would ever get in trouble.
But that's not always possible I guess.
Matthew Loomis: That sounds like a whole other show.
Jason, what would you say are the top three social media platforms.
I should say, the best ones for creating a new digital footprint?
Jason Shaffer:  I think by far Twitter.
It's where we can learn.
It's where we can share. It's where we can build relationships with professionals.
Linkedin is what they're going to need by the time they get to college.
And they are looking into internships. Many of my students get to college are sending me on Linkedin. So I know they're active.
I think YouTube.
Again for the learning. Also, this really gives them an opportunity to create and to demonstrate their own expertise and their own passions.
And then four is any blogging apparatus that you choose to use.
I know you like WordPress.
But because we are a Google school my kids are using Blogger.
I don't want to pay for accounts. Anyway, it's good practice. WordPress is where it's at on the professional end.
Matthew Loomis: There is WordPress dot com
Which is free as well.
Jason Shaffer: We sort of made a promise.
With our parents.
When we became a Google school and opened our kids up to Google+ and Gmail.
We were going to use Google Apps when we could because we could sort of control the environment.
Matthew Loomis: I totally understand.
Jason Shaffer: For the school setting it works.
Are You Using Google Fiber on Your Devices at School?
Matthew Loomis: Do you guys have Google Fiber.
Down there?
Jason Shaffer: We are getting it.
From what I saw it's starting to slow down a little bit.
I would love it but not to this point. I see some fiber-optics from AT and T getting laid down. But we don't even have access to that either.
Matthew Loomis: You'll love it!
I'm from Kansas City and my parents have it.
They've had it for a few years now and it's really great.
Jason Shaffer: They said it's like.
Four-thousand times faster. Or something like that. Some crazy number:)
Is It Really Important to Be Original About Yourself When Making Your Digital Footprint?
Matthew Loomis: It's really nice.
Do you think a person can share too much of positive posts?
For example – Lisa only shares her best. She is never transparent or shares anything like an obstacle or a hardship. She is never really authentic.
Do you think that that is making a strong digital footprint?
Jason Shaffer: You just used.
Four of the words I would use to answer your question.
I think that you are spot on. It comes up a lot in class. We had a guest speaker once whom I will not name. Who really focused on everything that you put out there has got to be perfect.
Here's what I'll say about that.
It's important to be authentic just like you said. The minute you start faking it people are going to start figuring you out.
So you want to give your audience a glimpse into your life with the things that you love.
But we also want to make sure that we leave something for the imagination. 
You don't want to post everything but ultimately if what you're sharing, posting, tweeting. It's rooted in what you love and it aligns with what your long-term, short-term goals are.
I say, share away. Focus on your highlights but also, like you said. Your adversity. Things that you have overcome. Accomplishments.
Anything negative can hopefully be turned into a learning experience or a teachable moment.
That's when I'll send them back to their blogs and to their YouTube channels and say, "Alright, this would be a great blog post." "How this may have forced you to grow as a person."
And so far so good.
What's Your Take on Social Media Ranting?
Matthew Loomis: What is your opinion about Rants.
Jason Shaffer: I don't encourage them.
We have a school paper online and it's a blog.
I encourage my kids to get on there and to leave comments and they sometimes want to rant.
I remind them that they should be respectful. They should contribute to a conversation and ask a question that will continue and make the writer want to answer their comment.
But to rant and to go on and on and on is not what I'm really encouraging.
I have to stop myself, especially in the last three months with this political situation. My friends are posting crazy things and I want to say something. But I don't. I might type a few words but I delete it and let the moment pass. 🙂
Matthew Loomis: 🙂
What about the one or two sentences, "Oh, you know the dog just pooped on the floor ," type little complaints.
Are those productive and beneficial at all?
Jason Shaffer: I don't think so.
I don't tell a student that they can't share that information.
But I do remind them that there's an audience and if you're comfortable with the audience seeing what you're sharing. If you feel that it is rooted in your passion and where you're going then ultimately you make the call.
It's not something that I do.
I am very careful with what I share and if I have to rant I have a wife. I have parents I can rant to them and complain to them.
What Does the Future Hold for Personal Branding in the Next Five to Ten Years in Your Opinion?
Matthew Loomis: There you go.
To wrap this up, Jason, I want to ask you.
Where do you see personal branding going in the next five to ten years?
Jason Shaffer: I am hoping that I publish a book.
And every school in America decides that their computer apps class is out-dated.
And they want to adopt computer apps 21.7 buy my book and that,
Every school across America is teaching kids that citizenship is not when they are looking at the American flag.
But it is in their everyday actions. It's in their everyday words. It's online, it's offline and maybe with your help, I can become the guru of personal branding for America.
Matthew Loomis: With my help, okay 🙂
Jason, you are definitely somebody that we would want to keep an eye on.
I love your passion for this topic and your vision.
It's going to be pretty cool to see how things develop for you over the next few years.
Jason Shaffer: Thank you.
I appreciate that Matt.
Where to Connect With Jason Shaffer
Matthew Loomis: If people want to follow you.
And keep in touch with you, where can they find you?
Jason Shaffer: So.
Twitter @ Shaffer _  Jason
Or I have a website
My Brand Professor dot com
I would love for anyone to check me out and say hello.
Matthew Loomis: Awesome!
Jason it's been great having you on The Blog Chronicles today.
I really enjoyed this conversation.
Jason Shaffer: My pleasure.
Thanks for having me, Matt.
Show Notes
Broward Preparatory High School
 Create Your Infographic Resume for Free
Prezi – Online Presentation Tools
Thanks For Tuning Into This Episode of – 
The Blog Chronicles.
Author Bio:
Matthew Kaboomis Loomis is the owner of Build Your Own Blog.net
Connect with Matthew on: