The Most Interesting Travel Blogger on the Internet – Ryan Biddulph
Time for another episode of The Blog Chronicles!
My guest on this episode is Ryan Biddulph, he is an accomplished prolific Travel Blogger on Blogging From Paradise  Dot Com, where he travels the globe and blogs from one paradise to the next.
Here Are Some Of His Pro-Blogging Accomplishments: 
He's been featured on sites like Richard Branson's -Virgin Blog
Forbes
Entrepreneur
Fox News
Positively Positive
Life Hack Dot Org
John Chow Dot Com
Neil Patel Dot Com
Pro Blogger
Blogging Tips Dot Com
Ryan has spoken about how to become a professional blogger at prestigious NYU.
Some of his Blogging From Paradise Dot Com eBooks on Amazon garnered tweet endorsements from an NY Times Best Selling Author. He has been featured on over 200 blogs since he launched Blogging From Paradise Dot Com in July of 2014 (while living in gorgeous Savusavu, Fiji)
In this amazing episode of The Blog Chronicles, Ryan guides us through the essentials of stress-free blogging to total relaxation, confidence and loads of fun.
*It's really about focusing your mindset in the right direction in regard to overcoming the many fears of blogging.
*Being relaxed and focused benefits you and opens you up to confidence in what you want to do in your niche.
*Money is not all that, and if your focus is not directed down the right path, you could face many daunting experiences that could just have you wanting to quit before you even got started.
*It's more to do with being generous and serving people so your main focus would be to win the heart of people by forming lasting relationships in service to them.
There's so much more!
So keep reading and join me Matthew 'Kaboomis' Loomis as I sit back, relax and listen to Ryan Biddulp as he takes us on his travels to Blogging From Paradise.
Remember to leave any comments you may have for us in the Comment Box and all the links to this Show can be found in The Show Notes below.
Enjoy!

Ryan Biddulph Interview Transcript
( For those who enjoy reading)
 INTRODUCTION
Matthew Loomis: Hi Ryan.
Welcome to the Show!
Ryan Biddulph: Matthew!
Thanks so much for having me buddy, I really appreciate it.
Where In The World Are You Blogging From Today?
Matthew Loomis: Yessireee!
We were just talking before we officially started here, it's been a couple of years and let's get into our questions here today.
First of all Ryan, your blog is called Blogging From Paradise Dot Com
I want to start here by finding out where you are right now, what paradise are you blogging from today?
Ryan Biddulph: I am in the beautiful seaside town of Opotiki, New Zealand.
Which is right on the South Pacific and well off the Taurus path in the Shire, I'm a big Lord Of The Rings Fan, so in the shires of New Zealand, so it's a pretty cool spot
Matthew Loomis: Well, that's amazing, Skype is amazing 'cos you sound like you're next door to me right now.
Ryan Biddulph: I know, I know.
The technology it's so…
Sometimes we demonize it and sometimes when you think about it…we sound like we're next door, so close, and I'm sixteen hours ahead of you right now.
Matthew Loomis: Hehe, right.
Okay, so it's in the early morning there?
Ryan Biddulph: Yes.
It's early morning, the sun is rising over the lovely South Pacific and we are just diving into our day so it's pretty crazy. I think we're at seventeen before we had daylight savings. One of the few countries at least as far as I know that does it other that the U.S, maybe other countries did, I didn't know that, but I find that pretty neat.
Matthew Loomis: Oh yeah, I didn't know that.
That is very interesting.
Ryan Biddulph: Farming country, farming country.
I think that's probably the big driver behind it because there are more cows and sheep, I think both collectively, or not collectively I think individually than people in New Zealand, so I kind of get the feeling that that could be one of the drivers.
Matthew Loomis: Oh yeah, wow!
It just looks like it could be such a beautiful country.
Must be incredible.
Ryan Biddulph: Stunning!
Yeah, I think it's the commitment to keeping it clean and pristine which is so big.
And then it offers so much as far as the range, you have the mountains, the emerald green like say, Ireland and you have the turquoise South Pacific say like a Fiji or say Haiti.
Matthew Loomis: Oh wow!
Ryan Biddulph: And then you have the southernAlps.
Yeah, it's crazy as far as the range.
It reminds me in some regards of the U.S, you have so much going on except this place is so much smaller, which makes it crazier
Matthew Loomis: Yeah, that is weird.
I mean it's not even a big as California, right?
Ryan Biddulph: No, I don't think it as big.
Four million people and it's really not that far spread out.
So when you look at the range of just landscapes, I'm still stunned.
We actually just got a house, we're on the North Island now, there are two islands, North Island, and South island and the North island has just blown me away and we just got a house on the South island and that's where they filmed most of The Lord Of The Rings.
When you look at these backgrounds you think it's CGI (computer-generated imagery,) it's not. It's like these places really exist on planet earth, I mean that's going to be pretty wild to see down here.
I mean up here has been absolutely amazing so yeah, it's a special place and it goes to show you, I mean, blogging doing the right things the right way with the right energy, it will open you up to just so many amazing opportunities and experiences you'd never even think you could live before you dive into this game, you know.
Matthew Loomis: Yeah absolutely.
Ryan, as a Travel Blogger, and for those of you who have not yet met him, and we're going to get into his personal story here in a second.
Ryan, while we are on the topic of New Zealand, what's one thing that you've noticed there?
Maybe a custom, or something about their culture that's very interesting to you.
Ryan Biddulph: Well one of the things would be the Maori culture.
They are originally from Polynesia, they are the native New Zealanders if you will.
They founded the country from a human perspective.
But, I think this learning from their culture and influence on New Zealand and their presence, I think it's pretty cool too that we're located by one of the Maori strongholds in the entire nation which is really neat.
South of us, the next grocery store is about two hundred miles, like a proper grocery store, you might have your generals and little things here and there, but we went for a ride into Maori country and it's technically, legally undiscovered or not regulated by the government. (I'm trying to get the right word,) but it's kind of like wild territory.
So it's really, really neat to go through there and realize, 'ah, the Maori they have their own tribal police' and it's their game. They're technically part of New Zealand but they have their own gig.
So I think that would be pretty interesting to be right by some area where we landed some neat sit where there would be that Maori presence. Just learning how much they have done here and how much influence they have on the country.
I never really was aware of it except for the famed 'haka.'
Some of us in the west might know from seeing the All Blacks New Zealand rugby team where they do that war dance or that tribal dance, it's pretty cool Haka guys on Google, look it up.
Matthew Loomis: Okay.
Man, your life is just so interesting as a travel blogger.
You know, I've been following you now for several years and I'm just amazed at all the different places that you get to spend time in and the things that you get to see, you blog about it from Blogging From Paradise Dot Com.
Where are you going to go next as a travel blogger, do you know yet?
Ryan Biddulph: Right now, we are going to be in New Zealand for the next two months.
We did a house site here, it's going to be wrapping up in a week and a half it's been so fast.
Then we are going to go to the South island for two three weeks and then back up to the North island for another sit on the Tasman sea on the other side of the country.
Then after that I think we'll be heading home for a bit, you know, and we'll spend some time with the fam and we'll see from there.
We've really been pulled into a lot of places Matthew by house sits, because it's such a cool way to see parts of the world I wouldn't have planned like last year we did a house sit in Qatar which is the worlds wealthiest country in the middle east, and I'd never think, 'ah let me go to Dawlat Qatar, I say 'Kathar' in America. but it's actually Qatar like the Arabic pronunciation.

But Cypress, when we had a chat a few years ago, these are places that I never even think of, so we're kind of pulled by those place but then we also do our favs like Thailand and Bali.
We were in Thailand like two months before this sit. So yeah, back to the States, back home for a bit and then we'll see from there, wherever we're pulled.
How Did You Get To Become A Travel Blogger And Have This Amazing Lifestyle Of Island Hopping?
Matthew Loomis: Alright.
We're going to get into your personal story and your set up here a little bit.
Let's start there I'd like to review your personal story.
Basically, can you share how you were working as a security guard, right? And then you some how got interested in blogging, and then you eventually transitioned into a full-time blogger. 
Can you flush that story out for us and tell us how that happened?
Ryan Biddulph: Sure thing, sure thing.
Well, for starters I had a wonderful stroke of luck I suppose in that I was fired, I received the 'pink slip.'
Yeah, we were downsized, I worked at a shipping terminal in New Jersey. It was an okay job, I was very grateful, no matter how rough things are I am very grateful for all my experiences that kind of made me whom I am today.
But, I was downsized and my then girlfriend, now wife Keli told me about the online bit.
It was something that was so alien to me because I just worked of line jobs. I did the nine to five, I did the 'down the docks' as they say in northern New Jersey, 'down the freaking docks' in northern New Jersey and she's like, 'why don't you give this a shot?' So I had that attitude, why don't you give this a shot? Which of course is a joy to engage in, an adventure.
I struggled for a while, I got my domain and hosting, which is really the most important step you'll ever take. In the beginning, it's the most empowering step and I fumbled around a little bit and I kind of tried a make-money-online blog.
I had some success to where I built it up, but then over time and seeing blogs like yours and like my friend Donna Merrill from Donna Merrill Tribe.
Even my friend Alonzo Pichardo at Alonzo Pichardo Dot Com
These guys, they're such great leaders and that's why I mention them and you of course. I learned that it's all about creating helpful content and building connections with leaders from a genuine space, we're really befriending people.
Slowly but surely I struggled with my old blog but I made some income
Matthew Loomis: you know, made a little bit more and made a little bit more and then a number of years in after  some big time struggles and some success, my wife's like, 'let's got to South East Asia, let's go to see Bali.'
I hadn't taken a vacation Matthew, It was like in twenty-four years I hadn't traveled, I hadn't been on a plane.
And my parents are like, 'maybe you want to take a flight from North Sicily instead of JFK to Bali.' And I was like, 'okay, okay, I'm just going to dive right in!'
When I did that, something really beautiful happened.
I just fell in love with travel and my blog began to take off and from there everything expanded and slowly over time I built it to where I am today, where I've retired to a life of island hopping to smart blogging and I inspire folks to do the same.
Matthew Loomis: I know that when you're not traveling around the world.
I think your home base is in New Jersey, right?
Okay, I take it you've had family there, I think you mentioned that?
Ryan Biddulph: Yes.
What Does Your Family Have To Say About Your Island Hopping Blogging Lifestyle?
Matthew Loomis: So, I'm curious.
What do your parents think about this life style that you and your wife live?
Ryan Biddulph: They enjoy it because they live vicariously through me.
Initially, they were like, 'mmm, that's interesting.'
Because they hadn't really traveled much and they kind of had a view of certain places. Since they hadn't really hit the road, where they were like, 'I'm not quite sure what you're doing or why you're doing it?'
Even though they find it kind of fascinating.
Even though they don't even have much desire to travel much from where they're at, they really love the pictures, they love the experiences and they find that fascinating because again they love where they're at and they're enjoying it.
A lot of my readers, as many that are doing the travel blogging bit, aspiring travel bloggers or just aspiring bloggers, or if they're doing it part time. They love the selfies and they love the experiences because they get to live vicariously through me. I think that's one of the cool things about what I'm doing.
I'm inspiring folk who maybe a little scared to hit the road but definitely want to do it, to give them that nudge

.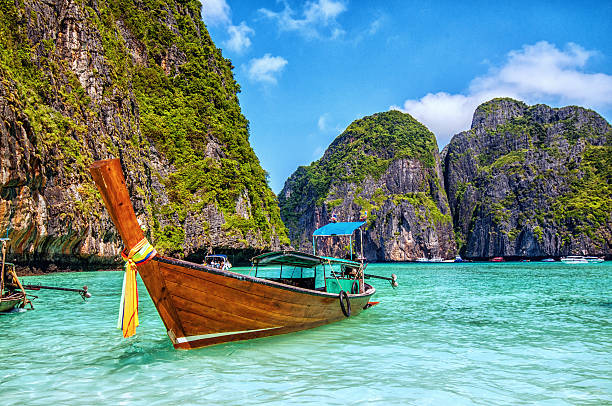 Then, other folks, I'm giving them that experience that maybe they'll never have in person, it's good enough to just see me doing a Facebook Live video from here in Opotiki, New Zealand or in Bali or Fiji, or just to see a selfie or just to share some of the wilder things that for some reason I seem to be a magnet to this stuff, I think because I've been on the road for so long that people thought that to be entertaining.
I'll be the guinea pig I have no problems with it.
I Noticed That Your Niche Is Mainly Focused On 'MINDSET BLOGGING' As Opposed To Monetising Your Blog.
Matthew Loomis: Yeah, you're good at it man!
I can identify with your parents because I live vicariously through you.
I mean, I just really enjoy following you and checking out what you're doing and the things that you're seeing.
It's just so incredibly fascinating!
Ryan, let's go now and transition now into the practical side of blogging, I've got some questions for you about that.
Now, I follow your blog and I also know that you do regular blog posts for Build Your Own Blog Dot Net, so I get to read a lot of your stuff and I noticed you primarily focus on what we call 'mind set' type posts.
Maybe you have a better name for it, but what I mean is you write a lot about blogging mind sets and attitudes and also sometimes you talk a bout blogging relationships.
On the other hand, I never see you write about things like adding 'Adsense' onto your blog or, 'eight ways to get better email marketing results' and things like that. So I'm just curious, did you determine that your audience doesn't really want that type of content from you or is there another reason why you don't do those more 'how to' type blog post?
Do you consider this your mindset of blogging, is this your strong suit?
Ryan Biddulph: Definitely, definitely Matthew.
That's such a good question.
Because we think, 'okay we're going to move into practical action,' eventually to manifest the success to live the life to help folks and that's important. I do put some kind of that content out there through my vein and my posts. The one stat, and it probably still holds true, I don't know if it still does, but a number of years ago I had read, and I think it's eight-one percent of bloggers make more than a hundred dollars, you know USD during their entire blogging careers.
I'm thinking, I'm like, 'somethings going wrong somewhere,' because there are so many helpful practical tips.
Why aren't people using them, why are they ignoring them, why aren't they following them?
And over time, just through an intuitive nudge, I really enjoy writing about the mindset stuff, I'm like, 'I get it, their mindsets not there, the energies not there.'
It's just…It's almost like giving my two-year-old niece the keys to a Ferrari and just saying, 'well drive the thing!' You know, 'all you have to do is put your foot…'And she's like. 'Huh?'
She might just drool on it or…maybe not at this point drool on it, but I remember when she was one she'll drool on it, but kind of just stare at it and thrown it around and put it in the door of the house because she knows enough and shes a smart little whip.
But then it's like, why aren't these bloggers using these practical tips and they're ignoring them and not drooling on them.
But it's one of those things where I'm like, 'let me get into the mindset stuff and share what I struggled the hell with for like so long!' And then how I overcame these tendencies, these spears, like a blog more from love and fun.
Then too, I found out, when you get rid of the fear and you get your mind right and you're tackling these limited beliefs and your're embracing them, then the practical tips come to you.
You get this idea, 'let me Google B L O G G I N G.' Then you'll see BUILD YOUR OWN BLOG DOT NET.
And they'll come across all those practical rocking tips that you share. Or maybe they come to my blog and they'll be looking through or go to my eBooks page and they'll say, 'ah okay, here's the tips we're finding on top blogs.'
It's like the teachers always there but you got to be ready for them and when you open up and you clear out the fear and you're doing the mindset and the energy work, you're going to embrace some really unpleasant feelings.
Through my posts and a lot of the stuff I share like on your blog and my blog and other places I'm just posting, you find and embrace and use the practical tip and then you're doing it with the right energy and you'll like, 'ah okay this is actually getting easier and easier instead of harder and harder.' Because you did the inner work, so, as within so without.
You did the inner work so the outside stuff became easier, really that's the prime driver.
And the fact too that I really enjoy writing about this and my readers are like, 'hey, you know, keep doing it man,' because they're getting a lot of inspiration through my mindset, that's what they really are.
THEY ARE MINDSET BLOGGING POSTS.
Matthew Loomis: Yeah, and I like it a lot.
That's one reason why I like having you on my blog on a regular basis because I do a lot of 'how-to posts' so, you know your blog posts are a nice mix and I just enjoy that.
Ryan, are you still excited about the prospects of starting a blog today and what that can do for people both financially and emotionally?
Are you still excited today as you were years ago?
Ryan Biddulph: Yeah.
More than ever, Matthew!
It's starting to be universally excepted, whereas in the past people were really hacking…trying to hack systems and social media and Instagram.
I mean years ago with really…over the years they were really trying to build, I call it, 'cyber squatting' because unless we own our domain in hosting, we're at other peoples mercy.
You see it all the time, I know you've seen it on Facebook and Instagram,.
All these people build up so much real estate through any other site except for their self-posted WordPress blog, and it burns them eventually because they're not setting the policy.
They are not in charge!
I'm just so excited about going through, your own blog, building the brand and creating the value.
It's like you become the CEO of your life!
There is just no greater feeling, like, 'this is my blog I could help people through it, I could brand myself through it,' like you said emotionally and financially, it's so fulfilling and what you should be focusing on really following your passion and you could do that like I said, through your blog.
Then when you are doing it through a self hosted WordPress blog, which is the only way to go if you want to do this right, then over time with patience and creating and connecting, creating helpful content building meaningful and building meaningful and authentic connections with other bloggers in your niche, the financial benefits will arise too.
You may just start making a trickle in the beginning, then over time a little bit more and then you'll see how it works for these folks that do it full time if you'll just see it through. And create and connect and you're going to deal with your fears and do more from love and you're going to be like, 'oh no nothings really happening,' but somethings always happening in the background.
Then you'll be able to build it into something if you really want to that's full time. You'll be like, 'I want to show them my home town and I love it.' Or I want to show them the globe ans see the world and just experience that lifestyle.
Having your own self hosted blog, it just makes it so much easier.
Matthew Loomis: I couldn't agree with you more.
From your experience Ryan.
What are the three traits that you would say are the most important traits to have, say if they want to be successful at blogging?
P A S S I O N
Ryan Biddulph: I think being incredibly passionate is one trait.
The passion, is the fuel, it's the driver.
It's almost like a domino effect because if you have the passion, you'll win.
It will knock over all the other qualities, traits, it's the fuel it makes the work the fun, it's the play, it makes it the basis.
Everything else is like an extra, a bonus. So number one I would say PASSION.
G E N E R O S I T Y
Number two would be generosity.
And that means being a generous blogger, you want to help people without looking for anything in return without expecting anything.
That's the juice that makes you really attractive because when you're not giving conditionally, and of course there is a little part of us going, you want to live the life and make the money, but if you can make it mostly about serving, you are going to gain peoples trust really quickly.
You're going to become credible really quickly.
Not only that, you're going to detach from the outcomes that trip up so many bloggers. Myself included for so long basing how much I was making and how much I was getting.
Where you switch it around and you're being really generous and you'll be more and more generous when you make it about following your passion blogging wise in a niche you really love and trying to get it to solve some problem.
You'll appear to be all over the place because you're not being burdened by the outcomes.
So you won't think, I've done so much and not enough and I'm getting enough out of it. But if you keep being generous, you'll appear to be all over in your niche.
Then the third quality is just persistence.
P E R S I S T E N C E
Of course if you have that passion that's fueling you, that will pull you out of everything, and then the generosity, your're not worried about the outcomes, the persistence can happen really naturally.
And some folks…'Hey Ryan, you've been at it for so many years, how do you write four-five posts a day?'
And I'm just like, I love what I do and I'm not worried about the outcome. So of course you're going to do that, you know, it's not an issue it becomes routine like brushing my teeth.
For me, writing a post, I've done it so habitually because I love it. It's like getting up and having a glass of water.
It's a very very habitual thing and that's where the persistence comes in where you're just doing it and you're ding it day after day five days a week or six or seven. Not from a place of desperation and strain but from a place of love and generosity and heart centred blogging.
And then the persistent folk who are passionate and generous, forget about it, those are the folks who…they dominate. You know, they're everywhere and you can't escape them, but they're not trying to do that, they're doing it because they love what they do and they're helping people.
And it happens very naturally.
Matthew Loomis: I heard a little bit of your New Jersey come out there.
Mm…'Forget about it!'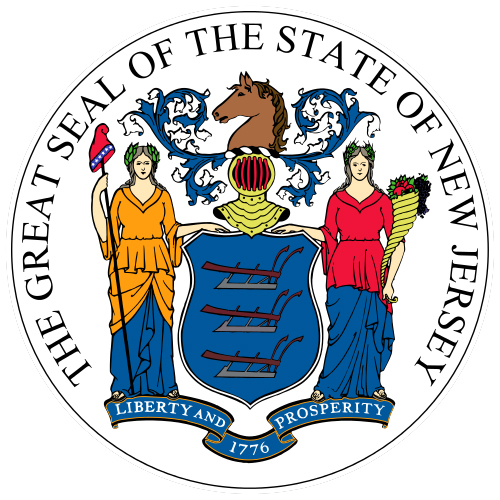 Ryan Biddulph: Yeah, exactly.
It does occasionally, no matter where I am in the world and it sometimes reflected back to me when I joke around with local or just when I say, 'ball' or 'dog' or 'coffee' then it's over, then they'll know where I'm from, or towel.
Matthew Loomis: When you said, 'dog' that was loud and clear, that's cool.
I love it!
I love accents, I really do.
Ryan Biddulph: Me too.
Here in New Zealand it's the Kiwi accent and the Aussie accent, here you have a lot of Aussies.
Between the accents Matthew and the sayings, it's hysterical, so fun.
Matthew Loomis: Maybe I sound like a Southerner to you, I don't know.
Missouri's can sound that way, although I tend to not sound like a lot of the folks around here.
How do I sound to you?
Ryan Biddulph: I catch it a little bit.
But I can tell it's not like intentionally measured but I think you just have that demeanour and with that professional background and your overall energy, I really can't hear it.
I actually had neighbours, I forget from where, they moved to Northern New Jersey, I think it was about ten years they moved directly from Missouri and they had lived there their whole lives, and you could tell.
You could tell that they were from Northern New Jersey and from outside of New York where they have that kind of accent. And yeah, you could hear it, it was a very heavy accent.
So I know exactly what you're talking about.
Yeah, you, I get it a little bit but barely, really barely.
Matthew Loomis: That's interesting.
I've heard other people say that.
In fact one lady from India, she got to know me over time, she said I sounded like I was from England, I don't know.
I don't know how she heard that.
Ryan Biddulph: It's proper.
I could see why she'd say that Matthew, it's not measured.
I'm saying measured but from the aspect everything is just, everything flows. You remind me of a professional speaker, professionally trained.
It's natural, when I say measured, it's not anything where you're doing it other than you being you, So I could see why she would say that. It's very formal and I think that's why you're such a good interviewer.
You just have that really generous-calm-peaceful energy in you.
You allow everything to flow and that's why I enjoy doing our chats, it's so much fun.
Matthew Loomis: Yeah man, I just love your whole outlook with energy.
Maybe I'll ask you about that in a second.
But first I want to talk a little bit about your prolificness. We're talking about how much you write blog posts and that is so true. You are very prolific as a blog post writer.
But you're also very prolific when it comes to blog post commenting.
And I read a lot of 'how to' blogs and digital marketing blogs and I'm no longer surprised to see you in the comments. I j ust like go to these blogs and, 'yep, there's Ryan again.'
Ryan Biddulph: Like a bad cold or …. I just don't go away.
Why Are You So Interactive With Blog Commenting?
Matthew Loomis: No, no, no.
Your just amazing!
I you're like everywhere, I mean everywhere I go there's Ryan in the comments.
I'm just wondering, why do you put so much energy into blog comments?
I think this is going to be an important answer to the new bloggers that are listening out there.
Ryan Biddulph: Perfect Matthew.
That is one thing I'm so glad you stressed and new bloggers listening.
I put so much energy, because there's so few barriers to entry, there's so few barriers to being seen.
If you stay out of a spam folder as a newbie blogger or a veteran, or a s a seasoned veteran.
You could appear and make an impact and build friendships and drive traffic, you could expand your presence virtually on any blog on earth where comments are open.
Again, avoiding the spam folder, that's where you want to personalise the comments and sign up with your name and be genuine and make it about building relationship.
But you could be on any blog in the world in the comment section and I think so many people overlook this fact, especially new bloggers, they have a lot of fears.
So, I put so much energy and thought into it because I'm thinking, years ago when I had no idea what I was doing I hadn't built my relationships yet and I hadn't built my skills yet so guest posting wasn't going to happen, and this happens over time.
But I can leave a comment on any blog in the world, and people, not only do they read them, and not only do bloggers read them, they will open doors for you that you never envisioned.
Especially a newbie because we have so many mental blocks and we know we're going to take a while to get.
So it's really just one of those deals where you get so much exposure, you could build so many strong bonds. That's what blog commenting is really about, it's adding the value, being genuine and forming friendships with top bloggers.
I think about commenting on your blog and reading your posts, and how that's opening opportunities up. I got a guest posting gig at Blogging Tips with Zac Johnson who's one of the top bloggers in our niche in the world.
He said it, he's like, 'you left comments on my blog that were thoughtful and you shared my posts.' I mean, Ileane Smith, her blog.
And I'm like, 'how did these opportunities arise?'
Blogging Pro, a lot of these top top blogs in our niche.
Commenting and promoting and being genuine. I think more than anything, it's this idea that we could just make these impacts and just expand our brand awareness and help people and build friendships and share value.
Literally, if you stay out of  the span folder. there'll be no barriers to when you're appearing. Guest posting and other strategies, it's going to take awhile, you're going to really have to earn peoples trust. So that's what I see it as. It's just phenomenal for newbie bloggers to struggling veterans to anybody , to established pros to build those bonds.
Matthew Loomis: You do tend to get some traffic, right, from comments when you leave quality comments?
Interesting good comments, where you ask a question.
I mean people will check you out, right?
Ryan Biddulph: They certainly will.
They'll check you out, you'll get that initial click.
Which is awesome, that's like the short term benefit. People will click, they'll click through and they'll tell me comments on my blog or send me an email. They read your comment here so the even more powerful benefit which is down the road as you begin to make inroads with top bloggers.
As far a impressing them, popping up on their radars and friendships develop and then from those friendships and improving your writing skills, you know writing five-hundred to a thousand words a day in a word document, any topic on your blog, but just getting comfortable and attaching your document, very good for writing skills.
Then you going to start getting  guest posting invites and interview requests and then you'll  be featured on peoples podcasts and that's where you see like the long term like immensely powerful brand building, traffic building benefits that flow out of blog commenting.
You have the initial clicks which is awesome and then you have that long term like steady growing traffic through the bonds you create.
People where you're commenting on their blogs you're forming friendships with these bloggers. Guest posting opportunities, podcasts and all types of…
Matthew Loomis: You're exactly right.
I wish more new bloggers would listen to this and give it a shot you know, check it out.
Leave some blog comments you know and see what happens, right?
Ryan Biddulph: Yeah, it's such a phenomenal strategy for building connections with top bloggers.
Whether you are a newbie blogger, whether you are a seasoned veteran, whether you're a struggling veteran.
There's just so few barriers staying out of a spam folder and I think that's the beauty of it. Anyone today could leave a genuine authentic comment on a top blog and they'll drive immediate short term blog traffic. People interested in what you have to say click on your link a visit you blog.
I see this a lot with the emails I get and will comment on my blog and say, 'hey I found you through the comment you left on…'you know whatever top blog was commenting on my niche.
Then beyond that there's the long term benefit of building strong powerful bonds with pros and then ask you a week a month or maybe five months down the road to guest post on their blog or you could see possibly interview requests, or podcasts requests and you just…business partnerships and all these phenomenal long-term benefits flow out of the friendships you build from blog commenting.
There's really a short and a long-term approach to, short and long-term benefits that aide any logger out there.
What Are The Benefits Of Guest Posting On Other Blogs?
Matthew Loomis: Absolutely, I couldn't have said it any better.
I wish more new bloggers would get this message because there's just so many benefits to leaving comments on other blogs.
You said that you get some traffic and that's…but that's not the ultimate goal, like you said, it's more about developing those relationships and connections with other bloggers.
So I'm talking to Ryan Biddulph, he is a prolific blogger, he's a prolific blog commenter , and he's also a prolific guest post writer.
When it comes to guest posts, why do you do this, is it a good source of new traffic for you or is there another reason?
Ryan Biddulph: Really, I believe it's a great way for me to serve people across different platforms.
And of course there'e leveraging there so I gain traffic, eBook sales, new readers.
That's sweet I really enjoy those benefits. They're sugary sweet like the fruits here in New Zealand. But in the same regard guest posting just gives me a platform to help folk build successful blogs in different areas.
So your blog, blogging tips, all these top blogging tips and other blogs as well. I write some inspirational stuff, like when I appeared on Positively Positive, it's a gazillion reader membership but it just gives me that…it gives me the opportunity to do what I love which is to write.
And then to keep reaching new readers from different audiences. I receive a lot of benefits from it for sure, being prolific I give very little attention to what I'm getting out of each guest post and almost all my attention to what I'm giving.
I think that's one of the reasons, and I think yesterday I wrote a published five-hundred-and-fiftieth, my probably around five-hundred-and-fiftieth guest post and that's just my blog.
Matthew Loomis: Wow!
Ryan Biddulph: And I think for a lot of bloggers that blows them away but when you don't really give much thought to what you're getting, then everything just keeps growing and you get writing and writing.
So yeah, that's really the main reason why I do it. I have fun, it gives me a chance to help people and it gives me a platform, you know different audiences to help.
Matthew Loomis: You know, I didn't have this question preplanned.
But I'm going to throw it in here because I think it will be interesting. You talk a bout having fun not having preexpectations or giving without expecting something in return and you know you're talking about a persons, what ever they do.
They're expending their own energy, right?
Ryan Biddulph: Mm.
How Can Positive Energy vs Negative Energy Affect My Outlook On Life?
Matthew Loomis: So you talk a lot about energy.
I know that you could probably talk about thirty minutes  or longer on this.
So we could maybe do like  a very short version, just touch on this for a little bit because I think this could help new bloggers.
So how can a person direct their energy in a right way to fruitful activities that are going to benefit or bless their blog?
How does somebody do that instead of  getting all excited at first and then they hit a little obstacle and nothing seems to be happening for a few weeks and then they want to just quit. and  a lot of people do quit. Or maybe it's three to six months down the road and they quit.
What would you say to people to not have that happen to them?
Ryan Biddulph: The biggest thing and this is tough Matthew.
I experienced it for very many years, but it's to do what you're doing blogging wise mainly because you're following your passion and because you love doing it and not because you are following profits.
Now, I don't have the stats but probably ninety-nine-percent of people who get into blogging are doing it predominately with the energy of,   'I WANT TO GET MONEY OUT OF THIS.'
And that's your definite NO! You're dead!
Because what happens is, the cycle is – You start blogging, you see a little bit of you're excited about expressing yourself creatively and then you get heavily attached to these outcomes and then most people quit.
Or they give it a shot and 'ah nothing I'm doing is working' so they look outside and they chose to feel a certain way based on their outcomes which is a total wrong way to do it if you want to do this over the long term if you want to raise your energy.
So I would say the first thing would be – follow your passion not your profit.
Do the niche you feel really passionate about and you doing it because mainly you enjoy exploring that topic and say solving a problem in that niche. That would be number one.
Then in addition to that, I'm just such a fan that I have an energy ritual on waking most of us are just walking around and it's just life. You know we're not Buddhist monks and we're meditating and we're doing these things. We're living great outside and especially in the western world but really all over the world.
When you start your day, say like, I start my day with twenty minutes of meditation and forty minutes of yoga. I pray for about five or ten minutes and what I do is I read a line or a paragraph from a really beautiful book called a course in miracles it's ACIM DOT ORG and you'll find it on Amazon as well.
And hey, independent of your beliefs if you read the book, even like a paragraph through it you're going to be like, 'wait a second this doesn't come from this world,' this is not of this world.
And it's opening up to it, it's just beyond words book. But by following this energy management ritual in the morning, inside this energy ritual, two things happen, number one you'll be able to feel and purge your fears. And this is unpleasant but highly necessary and a step towards liberation and freedom and fun and love.
And number two your're going to start doing things blogging wise and life wise where you're going to be like, 'you know what, I'm going to do that because it feels like it can be fun and I really don't care what I'm going to get out of it.'
Almost like a little kid.
And that's the energy you begin to cultivate where you don't find yourself getting stuck or wanting to quit.
Or feeling that you're being a loser or a failure, so frustrated and running into struggle after struggle. You begin to realise that all struggle really isn't there. It's an illusion, it's based in fear which really isn't there.
We experience fear, we see evidence, we see stuff that says you have to be afraid you're running out. But it's an abundant universe and whether you believe in a higher power or you're just going along and doing your thing, you start to see that it's all about having fun, being generous, being detached and trusting and when you cultivate that energy and you blog from that energy for months and then years, then you won't care about the out comes and that's exactly when you start making a lot more money.
You get a lot more traffic and again, you cultivate this energy that you speak about. So really following that passion and getting into that energy management ritual every morning or what ever it is for you, exercise every day for an hour, but one on the tenets for me is meditation and I just suggest prayer. Or if you don't have faith or faith in a higher power then focus on the meditation because it's going to show you what's going on in your mind.
It could be sobering 🙂 But it's also liberating, so that's what I do and I think a number of my readers too.
Matthew Loomis: The other day I was introduced to the calm app.
Have you heard of it?
Ryan Biddulph: I have actually.
I've never used it but I have heard of it.
Matthew Loomis: Yeah.
I started using that and it's just been very helpful for me it's been really good.
Of course I do have my own faith and I do prayer as well but I mean it's all just about focusing on the breath, you know.
Ryan Biddulph: It is.
It's weird Matthew that like, not weird but it's the truth like if somebody is really upset like, 'hey just take a few breaths calm down, breathe, breathe.' When you focus on the breathing on the Calm app meditation, even when you're walking, like a walking meditation.
You're going to come back to the moment and in the moment everything is okay. You could look around you and it could appear to be chaos, but everything is fine in the moment only struggle happens in time.
Time is where struggle happens, you're worried about the future, you're afraid about the past. In the moment it's like, 'ah!' And that's what you start to take with you. A little bit of prayer with meditation, you'll get there.
Calm app, whatever the vehicles are for you to be in the moment and that's where the energy really pops where you get really prolific and you get really detached and you're in love with helping people and you're not caring about the out comes and the out comes, they happen just nicely.
They'll start piling up but then you won't even care about them.
You'll see them as extra or bonus, and you'll be grateful but you won't put your faith in them, you know and that's like, 'oh what a weird feeling I'm more and more in that zone everyday. And it's like, 'yeah, I've made money, but it's like it's nice.'
But in the same regard it's just a little part of what I do and a little part of what I am energetically, because it's all about the service and the fun and that stuff does take care of itself overtime.
Matthew Loomis: I wanted to ask you if you've written an eBook specifically about energy.
And then I was like, oh yeah he needs to let everybody know about his hundred eBooks you've got for sale on blogging.
Ryan Biddulph: Yeah a hundred-twenty-six on Amazon.
They're all byte size so they're in the short reads category.
Some are like 15k words and some are like 10. Most are six-thousand which I think are perfect for a kindle, because practical tips stuff, I don't want to give someone four-hundred-thousand words.
I've written about five and they're written under the law of attraction, which I know some folks look at and say, 'hey what is that?' And there's a lot of scepticism and really false beliefs about the Loa.
Really, the Loa, it's an energy. It's just an energy thing. It's energy, it's energy, it's a basic principle. So any of my law of attraction eBooks and they are on my Blogging From Paradise Dot Com / eBooks, I've listed them by category, any of those would help you raise your energy, some specifically for money. Other just for energy management ritual tools and others for energy vampires.
When we're compassionate and we see the pain in others, in some folks, their energy vampires, you know when your in a discussion, you're in the room it's like, 'ah no this is not a pleasant experience.' Obviously they're coming from…and scarcity, see now I have compassion………………………………….
But I really delve into this in a lot of my eBooks, even my blogging ones where I speak about following your passion and the energy management aspect of it. Why we do what we do is basically where we choose to vibe at.
And that's one of the crazy things about this journey is when you raise the vibe and you purge the fear, look out! In a good way.
Follow Ryan Biddulph On Social Media
Matthew Loomis: That's good stuff.
For those listening there is a link in The Show Notes to Ryan's Amazon authors page and all of his eBooks if your're interested in browsing there.
Aside from Blogging From Paradise Dot Com Ryan, where can people follow you on social media.
Ryan Biddulph: Sure.
They can follow me on Twitter it's actually – Ryan Biddulph, that's my handle.
On Facebook, I'm Ryan K Biddulph.
Those are my two main social media hubs where I do most of my connecting and creating and sharing and all that good stuff. So send me a message and  I check my DM's on Twitter I get quite a few but I do check them and that's probably the best way to reach me, i have so many out replies everyday I can only respond to a few. So those are the two main areas there.
I have a little podcast that I do on Sound Cloud and iTunes, but then of course the eBooks on Amazon, Really those are the main spots, say Facebook and Twitter as far as social.
Matthew Loomis: He's Ryan Biddulph.
Blogging From Paradise Dot Com
Ryan it's great having you on the Show again, and you're one of the best Travel Bloggers out there and I hope we can do this again real soon.
Ryan Biddulph: Matthew, thanks so much for having me Buddy.
I really appreciate it and likewise I'd like to do it down the road.
Matthew Loomis: Absolutely!

THE SHOW NOTES
Ryan Biddulph – Blogging From Paradise 
Ryan Biddulph – Blogging From Paradise – eBooks
Ryan Biddulph – Jaw Dropping Descent Into Auckland New Zealand
Ryan Biddulph – Forest Arthur's Pass New Zealand
Ryan Biddulph – Matthew Loomis Guest Posts on Build Your Own Blog
Ryan Biddulph – Facebook – Blogging From Paradise
Donna Merrill – Donna Merrill Tribe – Blog
Alonzo Pichardo – The Blog Archives
Zac Johnson – Zac Johnson's Blogging Tips – First Site Guide
The Blog Chronicles with Matt K Loomis – Interview with Ileane Smith
Positively Positive – Facebook
A Course In Miracles – Amazon Prime 
Calm – Meditation Techniques For Sleep And Stress Reduction
Be sure to stay tuned for the next informative episode of  THE BLOG CHRONICLES!
Matthew Kaboomis Loomis is the owner of Build Your Own Blog.